You have not accepted cookies yet
This content is blocked. Please accept marketing cookies. You can do this here.
Met de groeiende vraag naar digitale, inclusieve, autonome en duurzame transportoplossingen in de samenleving, ondergaat mobiliteit een transformatie. Samen met klanten over de hele wereld werken we aan de modernisering van de manier waarop mensen zich verplaatsen, en we noemen dit 'Nieuwe Mobiliteit'.
Met de snelle vooruitgang van technologie, digitalisering en veranderingen in de manier waarop mensen transport benaderen, ondergaat het mobiliteitsecosysteem een transformatie. Onze expertise in nieuwe mobiliteit wordt steeds vaker ingeroepen, met aandacht voor autonome voertuigen, geavanceerde luchtmobiliteit, mobiliteitshubs, alternatieve brandstoffen zoals waterstof, elektrische voertuigen (EV's) en laadinfrastructuur voor EV's, micromobiliteit, gedeelde mobiliteit, op aanvraag mobiliteit en mensgerichte ontwikkeling. Deze oplossingen vormen de ruggengraat van duurzame, rechtvaardige en naadloos verbonden mobiliteitssystemen.
MEER INFORMATIE OVER ONZE EXPERTISE OP HET GEBIED VAN NIEUWE MOBILITEIT

Zo helpen we onze klanten:

Mobiliteit op aanvraag

Wij brengen niet-verbonden vervoerssystemen samen door het bieden van planning en advies voor mobiliteitshubs, consultancy en systeemintegratie van Mobility as a Service (MaaS), onderzoeken naar gedragsveranderingen in het vervoer en automatiseringsonderzoeken.

EV's en laadinfrastructuur

We bevorderen de overgang naar duurzaam transport door elektrische voertuigoplossingen op de werkplek te ondersteunen en voertuigen en schepen te elektrificeren voor diverse sectoren, waaronder openbaar vervoer, scheepvaart, hulpdiensten en defensie. In nauwe samenwerking met overheden en gemeenten plannen, ontwerpen en installeren we laadinfrastructuur voor elektrische voertuigen om zorgen over bereik weg te nemen en emissievrij transport voor iedereen toegankelijker te maken.

Strategie voor duurzame mobiliteit

Wij bieden advies en mobiliteitsstrategieën voor autovrije steden, gebiedsontwikkeling, beheer van vervoersbehoeften, grote evenementen en meer.

Advanced Air Mobility (AAM)

Onze diensten omvatten advies, planning en ontwerp voor Advanced Air Mobility, zoals drones en opstijgen en landen van elektrische voertuigen.

Digitale producten en tools

Ons pakket slimme mobiliteitsoplossingen draagt bij aan betrouwbaar vervoer, beter energiebeheer en meer efficiëntie in het onderhoud van assets.
Hoe we klanten helpen
We werken samen met klanten in zowel de publieke als private sector over de hele wereld, waarbij we op maat gemaakte mobiliteitsoplossingen leveren die naadloos aansluiten op hun specifieke behoeften. Onze diensten omvatten:
Technisch advies
Strategie en advies voor duurzame mobiliteit
MaaS-consultancy
EV-strategie
Strategie en advies voor Advanced Air Mobility (AAM)
Infrastructuur-, milieu- en veiligheidsadvies
Mobiliteit op aanvraag
Lees meer over deze oplossing
Voor projecten of andere informatie, laat uw gegevens achter en wij nemen contact op.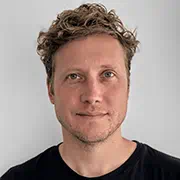 Lees meer over deze oplossing
Voor projecten of andere informatie, laat uw gegevens achter en wij nemen contact op.