Arcadis (EURONEXT: ARCAD), the leading global Design & Consultancy organization for natural and built assets, today announced that it has reached Ambassador level in the Workplace Pride 2020 Global Benchmark report, highlighting the diversity and inclusion key pillars of the Arcadis company culture worldwide.
The Workplace Pride 2020 Global Benchmark report, measuring inclusion among employers, is an annual initiative developed under the leadership of Workplace Pride and with support of the University of Leiden and other major companies and NGOs from various countries. It is designed to provide management the data to measure and thereby improve LGBT workplace inclusion in their respective organization.
Arcadis scored 72.7% out of a required range between 89.9% and 60%, to achieve Ambassador level from among nearly 40 participants this year. The "Ambassadors" have evidenced excellent achievement in their ongoing leadership in driving progress for LGBTI workplace inclusion and act as role models for others.
"We are delighted that we have been recognized by the Workplace Pride Global Benchmark 2020 survey at the Ambassador level. We have worked very hard over the past years with the LHBTQ+ community to drive significant change and where everyone can bring their true self which is key to the Inclusive culture we aim for," stated Arcadis Chief People Office Jacoline Van Blokland.
"Some key accomplishments we are very happy to be recognized for include: societal impact, employee networks and workplace awareness. We will continue our efforts of achieving inclusion and equality for all," added Van Blokland.
-End-
Improving quality of life
FOR FURTHER INFORMATION PLEASE CONTACT:
ARCADIS CORPORATE COMMUNICATIONS
Monika Grabek
Mobile: +31 6 11 40 36 96
E-mail: monika.grabek@arcadis.com
ARCADIS INVESTOR RELATIONS
Jurgen Pullens
Mobile: +31 6 51599483
E-mail: jurgen.pullens@arcadis.com


ABOUT ARCADIS
Arcadis is the leading global Design & Consultancy organization for natural and built assets. Applying our deep market sector insights and collective design, consultancy, engineering, project and management services we work in partnership with our clients to deliver exceptional and sustainable outcomes throughout the lifecycle of their natural and built assets. We are 28,000 people, active in over 70 countries that generate €3.5 billion in revenues. We support UN-Habitat with knowledge and expertise to improve the quality of life in rapidly growing cities around the world. www.arcadis.com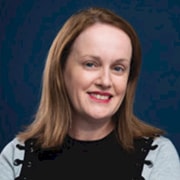 Connect with
Jill Murray

for more information & questions.
Jill Murray,

Global Chief Marketing Officer Contact Jill