You have not accepted cookies yet
This content is blocked. Please accept marketing cookies. You can do this here.
The negative feedback loop of the climate and biodiversity crises can make water security seem a far-off dream. However, Tugba Ergin and Melissa Darr from our Global Sustainability Team paint a hopeful picture. Working with nature and approaching water resources and systems at a holistic level can provide solutions that respond to our urgent needs while future-proofing our systems.
In about a month, the 2023 London Climate Action Week will convene climate professionals and communities from around the globe to discuss and find solutions to climate change. This year, we're particularly keen to see greater emphasis on the intersection of water and climate change. With up to 90% of all disasters between 1995 and 2015 caused by water or heat-related issues, it's evident that the climate crisis is, in fact, a water crisis. This connection was evident in 2022, when droughts, extreme storms and floods ravaged various parts of the world. Climate change is exerting additional pressure on natural resources and water systems worldwide. Many of these systems are showing signs of aging and are reaching or exceeding their maximum flow capacities, as they were designed for different climate parameters than the ones they are operating in now. While there is a movement to update local design guidelines and regulations, the most pressing challenge is mitigating the risk associated with existing infrastructure already in operation. To make matters worse, we are rapidly running out of time.
Upgrading the existing flood control networks and introducing new infrastructure where necessary may seem like the first option to reduce flood risk. However, studies indicate that given the aggressive shift in extreme weather patterns, upgrading/renewing infrastructure would take longer than the response time required. According to a Water UK assessment, it would take approximately 500 years to upgrade or replace gravity sewers and 167 years to do the same for pressurized mains. This estimate is based on the fact that only 0.2% of gravity and 0.6% of pressurized mains are upgraded or replaced annually in the UK. What happens if we cannot meet this timeline? This means about 350,000 km of pressurized mains and 625,000 km of gravity mains will fail more frequently, directly impacting the services that are vital to our daily lives, not to mention the impact on water quality in rivers in the worst-case scenario.
Similarly, a study conducted by the American Society of Civil Engineers found that there's a water main break every two minutes across the US' 2.2 million miles (3.5 million km) of underground drinking water pipes, resulting in an estimated loss 6 billion gallons of treated water each day. With significant areas of the US experiencing drought, these infrastructure challenges compound the natural stresses that regions are already facing.
All the assessments highlighted above indicate that we need to find alternative solutions to respond to the impacts of climate change, rather than using conventional methods, also known as 'business as usual'. We can either continue operating as we have over the last several decades and fight against nature by building massive infrastructure projects, or we can make nature our partner and design systems that mimic natural processes to improve resilience, maximize system efficiencies, protect water quality and ensure access to water for all. Utilizing nature-based solutions, where both biodiversity and people benefit, will not only help with mitigating extreme weather events, but will also bring additional value to projects. For example, defining flood defense measures as part of the public realm and landscape, assigning multiple functions to those measures (such as providing attenuation and water storage), introducing biodiversity, enhancing ecology, and defining places that bring people to the natural environment can increase public awareness and bring people together. Depending on the magnitude of the risk, nature-based solutions can be combined with structural solutions to maximize resilience, optimize CAPEX and minimize environmental impact.
Arcadis has developed a novel approach to climate risk assessments and climate adaptation strategies in cities along rivers and coasts, which has been a pioneering example of climate adaptation projects worldwide. Recent examples of our work include:
Room for the River program in the Netherlands, which involved moving infrastructure away from the river's path instead of building more traditional flood defenses, resulting in far fewer losses in the Netherlands compared to other countries affected by the summer 2021 flooding across Europe.
Unlocking Climate Resilience with One Water, a far-reaching project in Southern California which included upgrading an urban runoff treatment facility to protect natural areas and generate locally sourced water in a water-stressed region.
Using practical solutions has been a recurring theme at the London Climate Action Week for years, and we couldn't agree more. For us, one of the most practical solutions to our climate and water crisis is to work with nature, rather than against it. We have been developing resilient cities using nature-based solutions, such as creating room for rivers, strengthening coastlines and developing multifunctional flood protection measures. Our teams also design water retention systems and other measures to mitigate negative impacts on communities and ecosystems while minimizing freshwater use and maximizing treatment and reuse. Our ambition is to be regenerative toward nature.
If you want to learn more about our holistic approach to the future of water resources and natural systems, as well as Arcadis' vision for water security and resilience, please take a look at our blog on the water-nature nexus.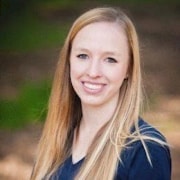 Melissa Darr
Sustainability Community of Practice Lead