You have not accepted cookies yet
This content is blocked. Please accept marketing cookies. You can do this here.
I recently took to the stage at the Singapore International Water Week together with international delegates from the private and public sector to discuss climate change and coastal resilience in our cities and communities. The conversation has progressed beyond looking at resilience of assets, to private sector and governments alike looking for transformative action at the boardroom level. While topics varied from economic modeling solutions and holistic policies to their impact on creating equitable, sustainable societies; one thing that stood out was a common sense of purpose towards finding integrated solutions that protect, benefit and improve quality of life for all.
The science is clear – we must act now.
With the Intergovernmental Panel on Climate Change's (IPCC) third installment in its Sixth Assessment Report, and increasing measures being taken by clients and governments to look at climate action as a priority, we're no longer debating whether climate resilience pays off. It's clear that it does. The recent severe impacts of weather events resulted in enormous damage in places without adequate protection, while places that have made timely investments in their resilience were saved.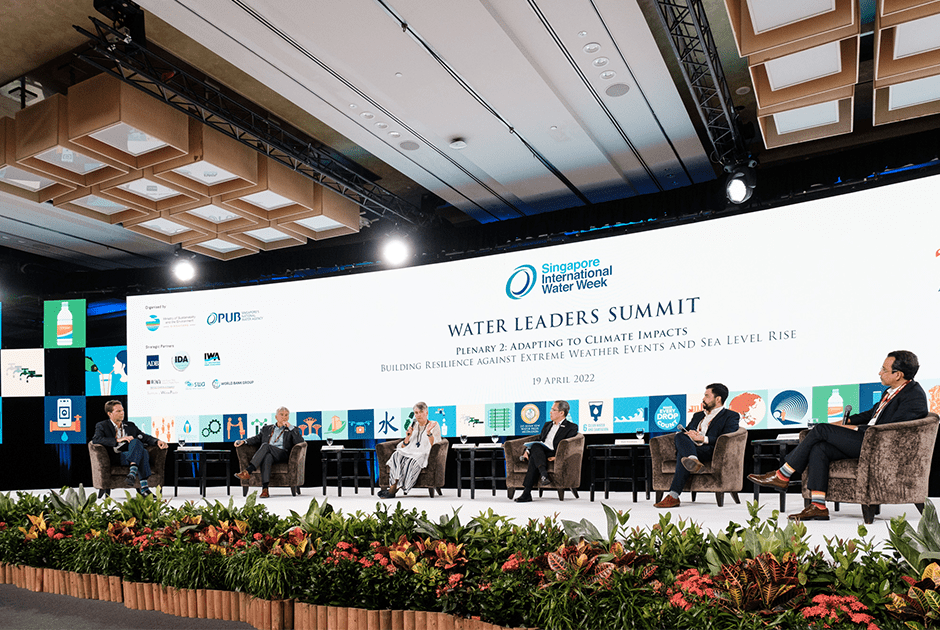 Scientists recognize that the climate crisis has increased the probability of extreme events, making conditions worse and often disproportionately affecting marginalized communities. So, there's a clear case for action and investment. But one of the problems that cities and developers face while planning for climate resilient urban developments, is the fact that the business case for resilience is often unclear: what exactly are the costs and benefits and how are these benefits distributed amongst the different stakeholders?
There's greater value in looking beyond adaptation, towards mitigation
Being responsive to societal expectations through public-private partnerships like the Shelter Program plays a huge part in accelerating climate action in developing countries.
And equally, with over 2,000 Arcadians involved worldwide, programs like this generate a sense of pride and inspire direct involvement in collectively making a difference through the work we do, improving quality of life.
Sources
1. NASA Science
2. US National Oceanic and Atmospheric Administration