You have not accepted cookies yet
This content is blocked. Please accept marketing cookies. You can do this here.
Ground transportation encompasses the entire road network, from highways to smaller roads connecting local communities. When it comes to business resilience in this subsector of mobility, the key concern is how well the transportation network, its assets and all its stakeholders are equipped to respond to disruptive events.
These events can take various forms, from natural disruption like floods, wildfires, hurricanes and heatwaves, to emergencies such as cyberattacks. Then there are surge events that refer to an increase in activity or number of people in a particular location. Large sporting events like the Superbowl and Formula 1 or huge gatherings of people like the Platinum Jubilee celebrations and funeral procession for Queen Elizabeth II are examples of surge events. Moreover, there are positive disruptions brought by new technologies, infrastructure and mobility modes that also impact our transportation systems.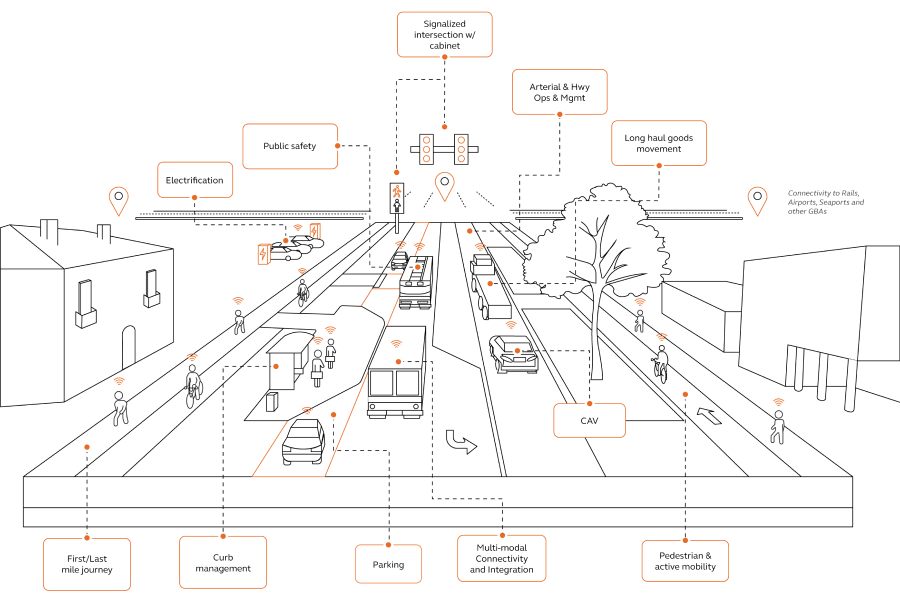 An illustration showcasing connected, multi-modal mobility in a city environment.
Preparing and planning ahead of events
Transportation assets can range from traditional infrastructure like roads, bridges and walkways, to digital assets like traffic signaling and smart highways, 5G networks, and connected vehicles. Transportation network operators or owners must ensure their networks and related assets can function under stress, across all modes: rail, buses, roads, airports and ferries. All stakeholders, including operators and emergency personnel, should be familiar with contingency plans to minimize disruptions to services during critical events.
When examining these assets, it's crucial to have a system perspective, as they don't operate in isolation — a breakdown in one part of the infrastructure network can cause stress elsewhere.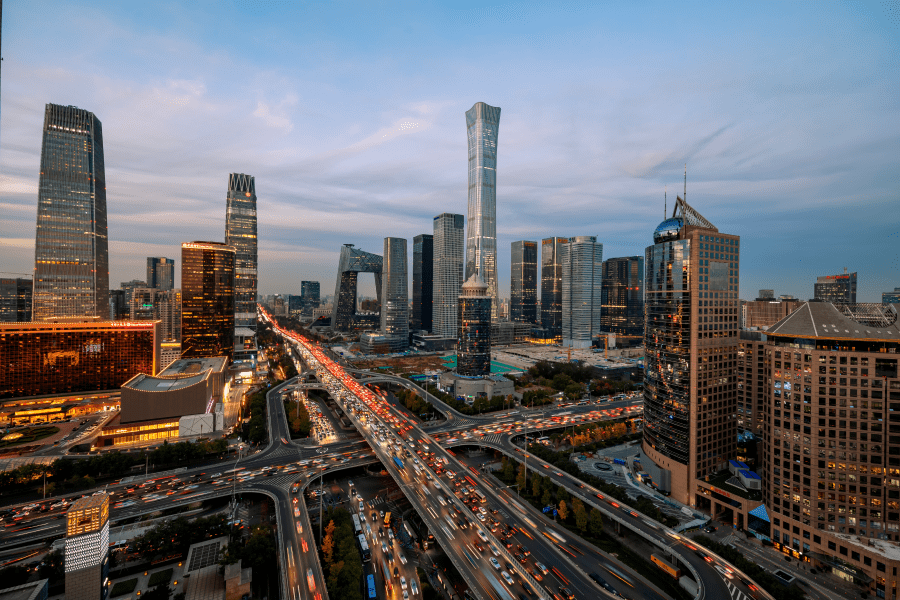 There are six critical factors that need to be considered by stakeholders to ensure their assets, infrastructure or network is prepared for any potential stresses. The questions they need to ask themselves are:
Do the people involved in the road network have action plans in place?
Are they ready to execute specific plans when one of several events occur?
Is there flexibility in the system so that people can respond to emergencies?
Do the hard assets and human capital work in sync when needed?
Is everyone working off the same set of data and information?
And what are the best methods and tools to communicate the changing conditions?
Recent events like train strikes in Europe and airport closures due to the COVID-19 pandemic have highlighted the domino effect that disruptions in transportation networks can have in different sectors of our society. More recently, we have seen airport systems in the US fail, train ticketing systems in Copenhagen fail and planes not being able to takeoff in the UK due to extreme cold temperatures and fog. These events also shine a spotlight on the importance of coordination between different parts of the transportation network. Different assets are owned by different people or entities, so there are numerous ways and directions from which pressure can be put on the road system. Roads must be able to handle high traffic volume while buses, taxis and other modes of transportation need to work together to handle surges in demand.
With our recent acquisition of IBI Group and digital capabilities, we, at Arcadis, are helping clients coordinate and synchronize all their assets and ensure that everyone is working with the same data.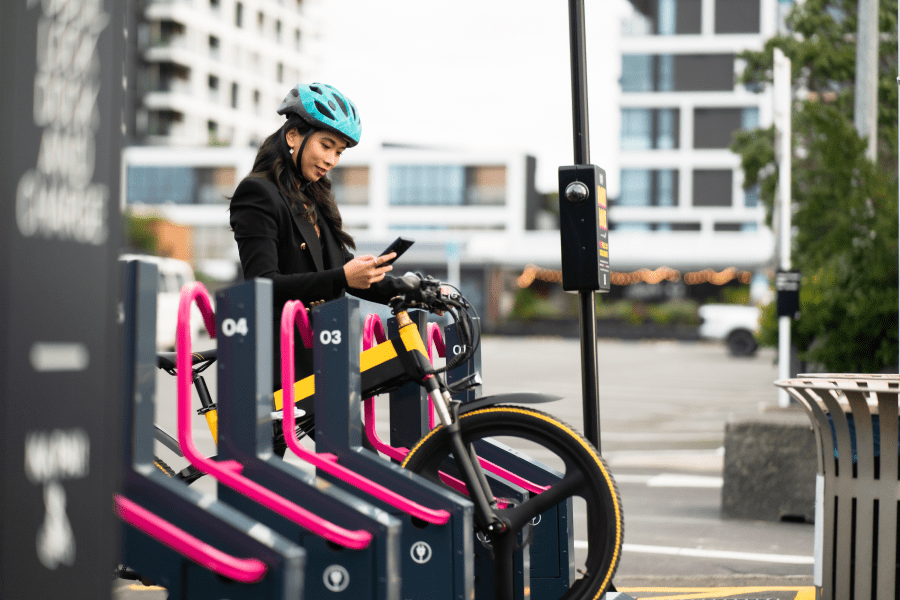 The future of ground transportation
Business resilience also means preparing assets for future events, which may require rethinking or rebuilding the road network. Over the last decade, mobility has changed, with technology playing a bigger role in how we travel. Ridesharing, bike-sharing and scooter-sharing services have transformed the way we make short journeys around cities.
The future of ground transportation looks promising, with new technologies like electric vehicles, self-driving vehicles and electric vertical take-off and landing air taxis reshaping our travel behavior and infrastructure. This is why it is important to ensure business resilience is built into any changes made to infrastructures, making them adaptable to future needs.
Our clients have, in general, six key priorities: predictable and reliable travel times, carbon footprint reduction, future-proofing assets, safety, extending the life of existing infrastructure, and real-time actionable information. These priorities play a crucial role in mitigating the impact of disruptive events and ensuring the long-term resilience of our road networks.
We believe that having conversations with our clients early is key because it is only by thinking and planning ahead that we can create resilient road networks that are ready to take on whatever lies ahead.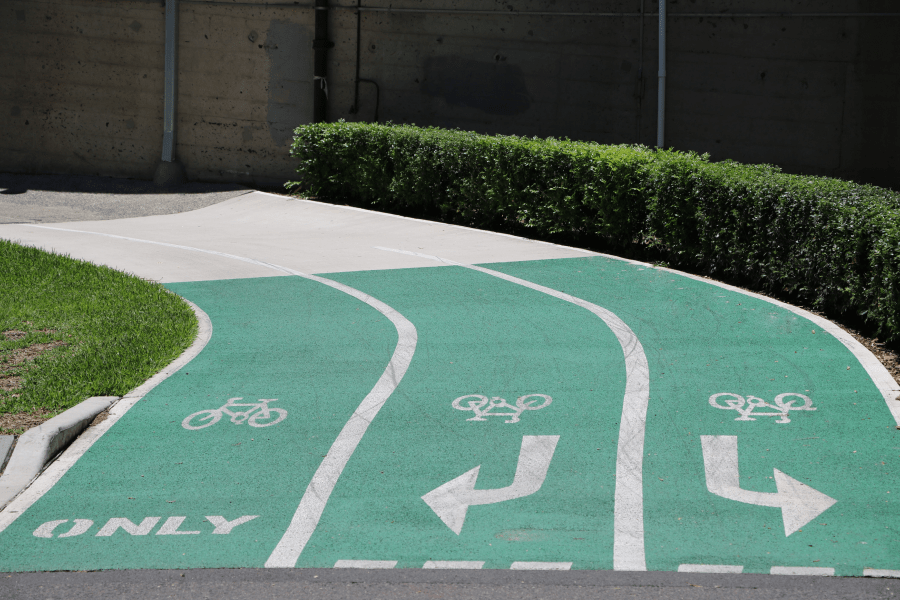 Arcadis is your preferred partner
We deliver sustainable design, engineering, and consultancy services for natural and built assets.