You have not accepted cookies yet
This content is blocked. Please accept marketing cookies. You can do this here.
It's time to redefine prosperity
What do you think is the most sustainable city in the world? What does it mean for a place to be truly prosperous? And how much do people enjoying living in their city? As cities race to tackle climate change, and battle the cost-of-living crisis, now is the time to redefine what prosperous and sustainable cities look like, to ensure the best quality of life for all.
The Arcadis Sustainable Cities Index 2022
In the 5th edition of the Arcadis Sustainable Cities Index, we conduct our most comprehensive and in-depth analysis of urban sustainability and unlock the key opportunities to improving quality of life.
The report ranks 100 of the world's cities based on 51 metrics, across 26 indicator themes, arrayed under the three pillars of sustainability: Planet, People, and Profit.
Download the report to find out where UK and Ireland cities rank and discover why it's time to think differently about what a truly sustainable and prosperous city looks like.
What's the story for cities in the UK and Ireland?
Cities in the UK and Ireland score highly in our research which ranks 100 of the world's most sustainable cities.
London's overall ranking is 6th, with its main strengths including transport, health, wi-fi and work-life balance.
Coming in top of the list in the People pillar, and 13th place in the overall ranking, Glasgow offers healthy, safe, well-connected environments and relatively low-income inequality, as well as high job quality.
Another Scottish city, Edinburgh, also makes the top 20 list overall. The city performed particularly well in both the People and Planet categories.
Manchester, Leeds, Birmingham and Dublin also rank in the top 40 overall, with Birmingham ranking with Leeds and Edinburgh within the top 25 for Planet.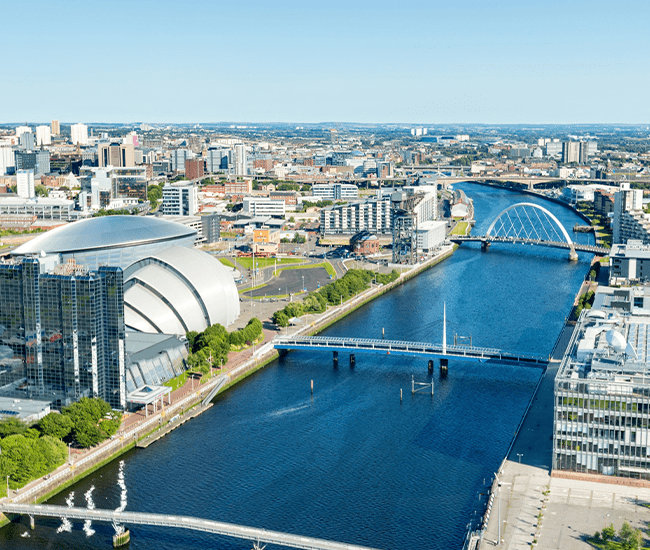 How sustainable is your city?
Sustainable cities in practice
We work alongside some of the world's most forward-thinking cities across the world, from Sydney and Stockholm to London and Los Angeles, to create liveable places, enhance mobility and protect the environment. From powering the change to zero-emissions vehicles to meeting the challenge of retrofit, find out about some of the projects we're delivering to enhance the sustainability of our cities.
Get in touch with a local expert to see how we can help your city and the businesses within them
Our City Executives have a wealth of experience in sustainability, construction, urban planning and transportation. If you have any questions or want to speak with one of our experts, please contact Peter Hogg. With over 24 years' industry experience, Peter has a keen understanding of how to align built and natural assets to the vision, strategy and key priorities of clients. At Arcadis, Peter is London City Executive and also coordinates our UK&I Global Cities programme, a team of City Executives who are dedicated to delivering smart and sustainable urban outcomes, improving quality of life.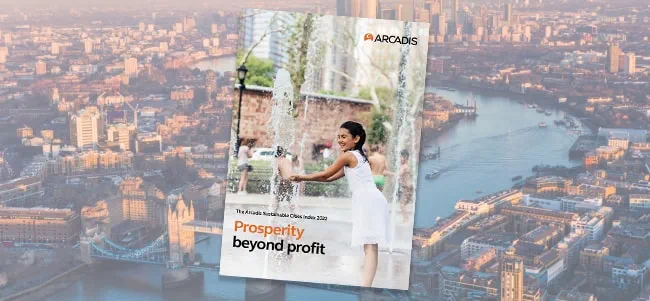 The Sustainable Cities Index
Archive