With rising construction costs currently causing great challenges, our International Construction Costs 2022 report provides profiles of the UK and global construction markets with expert advice on how to navigate the post-Covid inflationary market. The report shows how flexible, pragmatic decision-making can allow businesses to adapt to fluctuating and unpredictable conditions and put themselves in a market-leading position to take advantage of a period of growth. With our five-point plan, businesses will have a pragmatic guide to dealing with the unique challenges of 2022.
Here are four key insights you need to know:
London is once again the most expensive city to build
Many cities in Europe and North America show double-digit cost increases
Learn how fast-rising construction costs are impacting the feasibility and viability of schemes around the world
Discover our five-step guide for how to balance the impact of inflation with sustainability solutions
International Construction Costs
Archive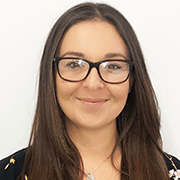 Connect with
Kayleigh Owen

for more information & questions.
Global Service Director - Cost & Commercial Management
Contact Kayleigh
We are eager to hear from you, because improving quality of life is something we can only do by working together.