You have not accepted cookies yet
This content is blocked. Please accept marketing cookies. You can do this here.
Prosperity beyond profit
The promise of prosperity is why the majority of people live in cities. But we know that sustainable cities are better at delivering on this promise than others. And we can also see that financial profits alone do not guarantee prosperity for the masses.
The Arcadis Sustainable Cities Index 2022
In the 5th edition of the Arcadis Sustainable Cities Index, we conduct our most comprehensive and in-depth analysis of urban sustainability and how it is the key to unlocking prosperity in cities and improving quality of life.
The Arcadis Sustainable Cities Index 2022 ranks 100 of the world's cities based on 51 metrics, across 26 indicator themes, arrayed under the three pillars of sustainability: planet, people, and profit.
Preview the results below and explore the 20 cities at the top of the overall index, as well as the top-ranking cities across the three individual pillars.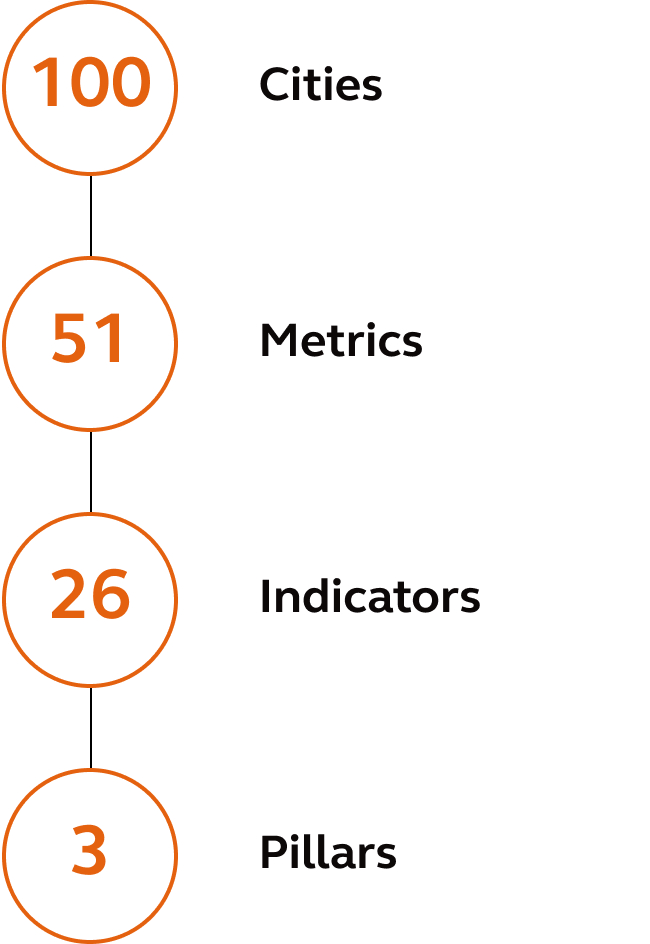 Explore the cities and see how they rank on the pillars of sustainability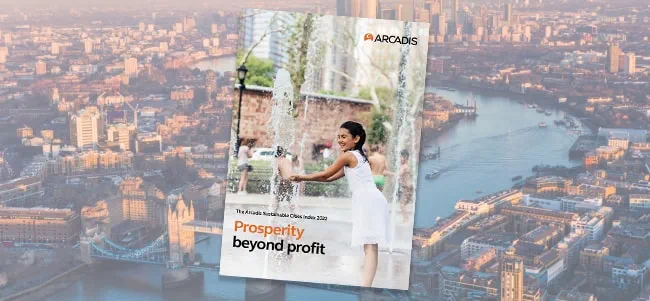 Let's have a conversation
Our City Executives have a wealth of experience in sustainability, construction, urban planning, transportation and industrial manufacturing. If you have any questions or want to speak with one of our experts, please contact John Batten. John is a globally recognized thought leader and has more than three decades of experience in urban sustainability, management, and transport infrastructure. At Arcadis, John leads a global team of City Executives who are dedicated to delivering smart and sustainable urban outcomes, improving quality of life.
The Sustainable Cities Index
Archive