You have not accepted cookies yet
This content is blocked. Please accept marketing cookies. You can do this here.
De uitdaging
Arcadis wilde een bijdrage leveren aan een betere ervaring voor de reiziger op Manchester Airport.
Lees Meer
De oplossing
Betere wegen, meer parkeergelegenheid en gemakkelijker inchecken - een paar van de dingen waar we aan werken om de luchthavenervaring te verbeteren.
Lees Meer
De impact
Het enorme transformatieproject is in volle gang en de voordelen zullen nog generaties lang voelbaar zijn.
Lees Meer
1 miljard Britse pond
aan investeringen
50
projecten voor verbetering van luchthavens
35 miljoen
passagiers in 2024
De
uitdaging
De thuisbasis van voetbal. De plek waar het atoom werd gesplitst. Het is consequent verkozen tot beste Britse stad om in te wonen. Manchester is een historische, economische grootmacht, en de ontwikkeling van een sterke infrastructuur en vervoersverbindingen zal de economische groei in de rest van het land helpen stimuleren. Manchester heeft niet nog meer goede redenen nodig om er een bezoek aan te brengen, maar reizigers hebben wel een passagiers- en luchtvaartervaring nodig die de reputatie van Manchester waardig is. Daarom is Arcadis betrokken bij het Manchester Airport Transformation Programme van 1 miljard Britse pond, dat de uitbreiding van terminal 2 met 85.000 m2, de verbouwing van het bestaande terminal 1-gebouw van 87.000 m2 en de bouw van drie pieren van 11.000 m2 omvat. Dit alles om van Terminal 2 het primaire terminalgebouw van de luchthaven te maken om tegemoet te komen aan de toegenomen vraag en een groeiend vluchtschema.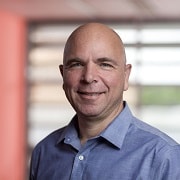 Meer informatie over dit project
Neem contact op met
Tim Preger

voor meer informatie en vragen., Woordvoerder/Senior Adviseur Communicatie Contact Tim
De
oplossing
Om de ervaring van de reizigers op Manchester Airport zo goed mogelijk te kunnen beïnvloeden, moesten we ons kunnen verplaatsen in elk van de 35 miljoen passagiers die de luchthaven tegen 2024 zullen aandoen.
Wat zou hun reis makkelijker en comfortabeler maken? Wat zou hun wachttijden en transfers minder frustrerend maken? Welke kleine details over de luchthaven zouden ze opmerken of waarderen?

Daar denken we voortdurend over na bij Arcadis. Daarom omvatten een aantal van onze plannen voor dit transformatieprogramma bijvoorbeeld uiterst flexibele loungegedeeltes, een nieuw parkeerterrein voor 3.800 voertuigen, een wegennet dat geschikt is voor toenemende verkeersvolumes en soepele incheck- en beveiligingsfaciliteiten die de stress van passagiers vóór het vliegen zullen helpen verlichten.
De
impact
Hoe voelt het om bij Arcadis een rol te spelen in de ontwikkeling van de transporterfenis van Manchester?
In het kort: bevredigend, inspirerend en stimulerend. Voor deze omvangrijke, negen jaar durende transformatie met bijna vijftig verbeteringen op de luchthaven zijn ervaring en geduld absoluut onontbeerlijk. Het is een complex en ambitieus project, maar onze drijfveer is de zekerheid dat het resultaat blijvend zal zijn en dat de inwoners en toeristen van Manchester er generaties lang van zullen genieten.
Onder onze expertise zijn we nu vier jaar bezig met dit transformatieproject en zijn we beland in een fase waarin voor meer dan £500 miljoen aan constructies in aanbouw is.