You have not accepted cookies yet
This content is blocked. Please accept marketing cookies. You can do this here.
Arcadis continues to rank well in major categories and hold top-five positions across multiple sectors
The Engineering News-Record (ENR), a leading engineering and construction publication, has released its 2023 rankings, with Arcadis continuing to rank atop major and sector lists, including buildings, transportation, hazardous waste, water, sewer/waste, and manufacturing. Regionally, Arcadis maintained its positions at #3 in the US and #5 in Europe, also entering at #10 in Canada for the first time.
This yearly ranking by ENR is the result of a series of surveys of large general contractors, engineers, architects and construction and program managers from across the globe. The findings make up the annual rankings which cover global, regional, and sector categories across general contracting, specialty contracting, engineering, architecture, and environmental services, among other specialties.
See below for a closer look at our highlights: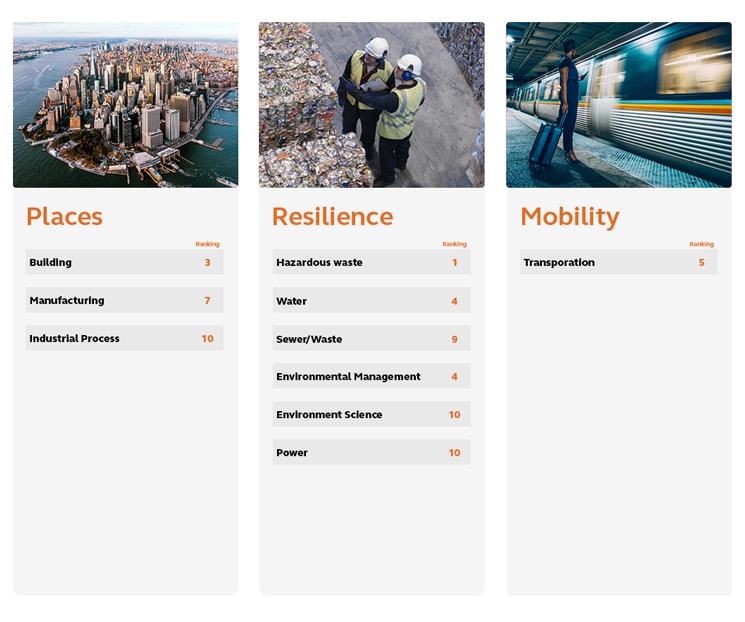 Edel Christie, Chief Growth Officer, is proud of this continuous achievement:
"Exploring these rankings every year helps visualize the success and value that we strive to add to our clients and communities around the world. As a global brand, leading publications such as ENR help demonstrate our footprint and aspirations for the future."
"As we continue to grow and introduce our new Intelligence Global Business Area, I'm excited about our future prospects and maintaining our high rating on future lists."
Connect with
Kerri Moore

for more information & questions.
Kerri Moore,

Corporate Communications Contact Kerri