Arcadis, the leading global design and consultancy firm for natural and built assets, today announced the acquisition of IBUe GmbH, a 17 people engineering consultancy for environment and energy. With this acquisition Arcadis strengthened its position as a partner in the field of transmission networks in Germany. This move enables the company to make a growing contribution to the expansion of the German "electricity highways". In the wake of the energy transition, development of the electricity networks is crucial. IBUe is a small, powerful company with an excellent reputation and long years of business relations with transmission grid operators.
For a secure, stable power supply, it is essential for Germany to further develop its power grid. The electricity generated from renewable energy sources in north and east Germany must be transported to customers in south Germany and to achieve this, more than ten billion euros are to be invested in the years ahead in developing transmission lines and networks. The most important of these links is called Südlink. This high voltage direct current (HVDC) transmission line runs more than 700 kilometers from Schleswig-Holstein to Bavaria and Baden-Württemberg. A second link is the SüdOstLink, which runs a total of some 580 km from Saxony-Anhalt to Bavaria.
"By taking over IBUe GmbH, we are securing ourselves a competitive edge in know-how for the expansion of the electricity networks in Germany. The company has an excellent reputation in the environment sector and long years of experience of environmental planning," says Dr. Karl Noé, Director of Environment, Arcadis Europe Central, on Arcadis's latest acquisition.
Building Data Analytics Skills
In recent years, IBUe has proven its level of competence in various transmission line projects. These projects require the collection, evaluation and representation of massive amounts of data (on the flora, fauna, geoinformation, etc.), and data analytics is crucial for planning and executing infrastructure projects of this kind. It is precisely in this domain, thanks to increased know-how, that with the takeover of IBUe Arcadis has gained extra clout and potential for growth.
A Powerful Team for the upcoming Tasks in Energy Grid Expansion
Arcadis is already working on the major SüdLink and SüdOstLink projects to expand the transmission network. By taking over IBUe, Arcadis strengthens its position as a partner of transmission network operators for all the tasks currently on the agenda. "With this enlarged team, we are now able to offer even more skills for future projects and are doing our bit for future-proof development of the electricity networks in Germany," comments Marcus Herrmann, CEO of Arcadis Europe Central on the acquisition of IBUe. "Arcadis now has at its disposal a powerful team of experts in transmission line construction, whether for water, electricity or broadband."
-End-
Improving Quality of Life
FOR FURTHER INFORMATION PLEASE CONTACT:
ARCADIS INVESTOR RELATIONS
Jurgen Pullens
Mobile: +31 6 51599483
E-mail: jurgen.pullens@arcadis.com
ARCADIS CORPORATE COMMUNICATIONS
Joost Slooten
Mobile: +31 6 27061880
E-mail: joost.slooten@arcadis.com
About Arcadis
Arcadis is the leading global Design & Consultancy firm for natural and built assets. Applying our deep market sector insights and collective design, consultancy, engineering, project and management services we work in partnership with our clients to deliver exceptional and sustainable outcomes throughout the lifecycle of their natural and built assets. We are 27,000 people, active in over 70 countries that generate €3.2 billion in revenues. We support UN-Habitat with knowledge and expertise to improve the quality of life in rapidly growing cities around the world. www.arcadis.com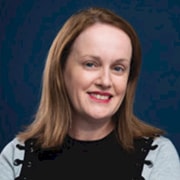 Connect with
Jill Murray

for more information & questions.
Jill Murray,

Global Chief Marketing Officer Contact Jill