Arcadis, welcomes the proposal set out by "The Chief Executive's 2021 Policy Address" on Wednesday October 6, which placed infrastructure as a cornerstone for Hong Kong's economic growth and enhancing the city's competitiveness on both regional and global levels.
In response to the Policy Address, Francis Au, Arcadis' Growth Director for Greater China at Arcadis said, "Arcadis welcomes the numerous commitments outlined by the Government that place high importance on infrastructure investments as major measures designed to stimulate the economy in light of the pandemic, with annual investments said to reach HK$100 billion in the coming years. The proposal for the new Northern Metropolis is equally exciting and we look forward to working together with the Government to create a Hong Kong of the future."
Driving the future development of Hong Kong and attracting talent
Outlined as a key initiative in the Policy Address, Hong Kong's border area with mainland China will be transformed into a Northern Metropolis that will provide more land for housing, technology advancement and business development. Arcadis embraces the new flagship initiative by HKSAR Government, which will bring opportunities for the construction industry to support the ongoing development of the region through smart buildings, transport, reliant utility infrastructure and creating desirable spaces which attract top domestic and international talent.
Reducing energy demand with the development of Green Buildings
Currently, buildings account for 90% of the electricity consumption in Hong Kong. Arcadis supports the Government on further promoting green buildings and welcomes their goal to reduce the electricity consumption of commercial buildings by 30% to 40%. Most recently, Arcadis achieved the prestigious LEED v4 Gold certification in 'Interior Design and Construction: Commercial Interiors' for its Hong Kong office. The office was designed utilising the latest technology and innovation to improve Arcadis' sustainability performance and reduce its carbon footprint.
Continued investment in digital tools to speed up industry recovery
Digital transformation in the construction industry is essential to meeting the infrastructure needs of the future that have become more prominent during the global COVID-19 crisis. "Embedding digital technology industry-wide needs to be led by government and policy, so we are thrilled to hear that the HKSAR Government, under the 'Construction 2.0' initiative, are promoting the wider use of IoT digital analysis and Modular Integrated Construction (MiC) to speed up productivity and skill levels in the industry, as well as optimizing the life cycle cost of the asset. The coming 'International Construction Leaders Summit' also provides a fantastic opportunity for industry leaders around the world to share experiences and formulate strategies that will benefit individual markets such as Hong Kong," said Au.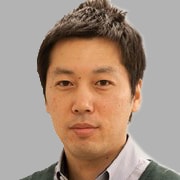 Connect with
Vincent Li

for more information & questions.
Vincent Li,

Head of Marketing and Communication, Asia Contact Vincent