Since 2002, the World Day for Cultural Diversity for Dialogue and Development is celebrated every year on 21st May to encourage people and organizations around the world to take concrete actions in avoiding any form of conflict or discrimination related to culture or identity. With a diverse workforce of over 55 nationalities in the Middle East, Arcadis recognizes and supports the need to bridge the gap between cultures to create an open and inclusive workplace.

Last year, we set up a Diversity & Inclusion (D&I) Committee to spearhead activities encouraging Arcadians to be themselves, reach their full potential and use their unique experience and background to create a positive and inclusive work environment for our people, company, clients and community. The committee meets regularly to share ideas and implement the regional D&I plan as part of the company's regional People Strategy.

Less than a year later, the committee has already supported a number of activities focused on the key areas of ethnicity, gender and disability. These activities include establishing listening platforms for the needs and concerns of everyone, supporting gender-based celebrations like International Women's Day, providing mental health support through talks and wellbeing activities, and most recently launching a library of e-greeting cards that everyone can use to acknowledge and celebrate cultural events.

Inclusion starts with "I"

Through these initiatives, we aim to help every Arcadian to fully embrace and value diversity and inclusion. Through our D&I policy, talent management and succession planning, and other programs, we have already created a strong foundation for a truly diverse workforce.
However, and as numerous studies show, diversity alone doesn't drive inclusion. To build a truly inclusive environment, we have to remember that inclusion starts with "I" and requires collective effort from everyone. Here are simple things that everyone can start doing to support an inclusive environment:
• Be true to yourself. Many times, we tend to downplay parts of us that we think may be undesirable to others like our race, gender or social status. It is important to remember that people will not appreciate who we are if we hide our identity for the sake of conformity.
• Learn about your unconscious biases. Everyone has biases even though they are not always obvious. The point is to understand your own biases and find ways to prevent your biases from affecting your decisions or treatment of others.
• Start learning about the cultures of those around you. Learning about different cultures is as easy as tapping a few buttons today. Use what you have learnt to start conversations and deepen your understanding whilst offering to take part in other cultural celebrations.
• Call out biases and discriminations. Even if you are not the target of bias or discrimination, you have to speak up whenever you notice it happening around you. Doing nothing against biased or discriminatory acts is the same as tolerating these acts.

Not only today, but every day, reach out to your colleagues or people from your community who may be different from you and get to know them a little bit better. More importantly, treat everyone the way you would like to be treated to help make the world a more inclusive place for everyone to live in.

For more information about our Diversity and Inclusion program, reach out to me.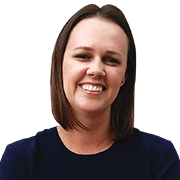 Connect with
Name here

for more information & questions.
Shannon Parker,

Head of Talent, Arcadis Middle East Contact Shannon
We hope you enjoyed this story. It would be our pleasure to connect with you as well and discuss how we can help you improve the quality of life at your business