You have not accepted cookies yet
This content is blocked. Please accept marketing cookies. You can do this here.
Thanks to space and cost constraints, efficiency in workplace design is a hot subject and it's going to get hotter.
The upward trend in efficiencies continues with open plan offices, hot desking, break-out areas, phone booths, sleeping pods and so on. Many banks and IT companies have standardized office spaces to provide only 65 to 70 sft per person, a big move away from when architects design standard recommended offices with 100 to 120 sft per person.
Did we squeeze in too many people in offices to achieve efficiencies?
With the #COVID19 outbreak and the majority of workforce now working remotely, leaders have realized that a good percentage of the staff can work from home and continue to deliver results efficiently.
This new normal posed the questions as to whether there is a need to maintain offices as before. Will we need to adopt new strategies to make our offices more humane, comfortable, and safe?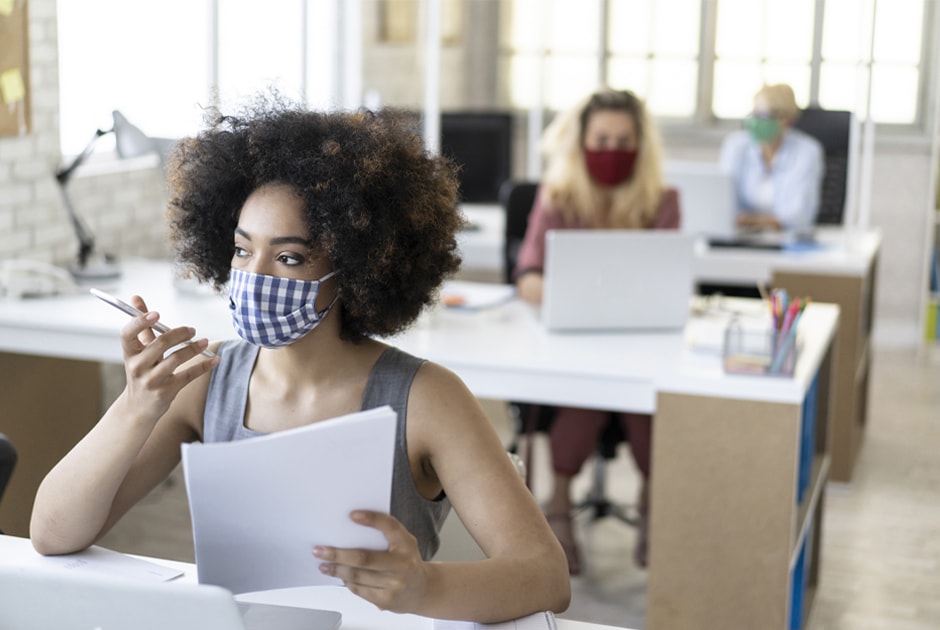 While no one knows what the future holds post-COVID-19, there are some
indications

of what might be coming:

De-congest offices: Re-think "ultra-efficiency" and "compact offices" and plan to de-congest office spaces, taking into consideration the new social distancing norms. Ideally, the minimum100 sft per person guideline may become a reality.

Real Estate: A real consideration for more space - even with a high percentage of employees working from home, more space may be distributed among fewer people, with generous space standards. It's worth giving this consideration as employers may be required to provide good physical distance for every person, even if 50% of your staff work from home.

Incorporate elements from hospital design: Offices may need to incorporate disinfection infrastructure, for example, easy to clean and disinfect floor finishes, furniture, curtains, and door handles. Redressal of microbiological transmission through droplets, physical proximity and airborne transmissions would need to be addressed in the design. Additionally, quarantine rooms, oxygen supplies, mask stations may be a reality than a part of a sci-fi office architecture.

Redesign Air-conditioning: Air-conditioning design for office buildings may require major re-engineering to avoid the risk of community infection. Floor or zone-wise separation of the air distribution system will be the norm in future building designs. Similarly, HEPA (High-efficiency Particulate Air) filters incorporated with high-energy ultra-violet light units to kill bacteria and viruses may become a standard feature. Air changes per hour may have to be increased to ensure higher levels of cleanliness.

Provide Sanitisation Tunnels: Sanitation tunnels and mist sprays may be installed to sanitize every person entering a building.

All these changes will call for major additional Capital and Operational costs for buildings. The cost of doing business will obviously increase and sinking funds will have to be built. Having gone through this round of pandemic and long shutdowns, the behaviour of employees will change, and they will require more physical and mental space, not to mention personal safety.

The way we work, and design workspaces will never be the same again. Our future workplace designs must cater to the post COVID-19 world.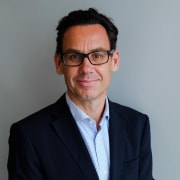 Connect with
Richard Warburton

for more information & questions.
Richard Warburton,

Global Market Sector Director, Property & Investment at Arcadis +65 98197999 Contact Richard