You have not accepted cookies yet
This content is blocked. Please accept marketing cookies. You can do this here.
To call a human 'smart' is to say that they either have knowledge or the ability to efficiently gain it. To call a city smart is to largely say the same thing: it must have knowledge about itself, or the ability to collect and understand it.
And one of the main – but often overlooked – ways in which smart cities gain that knowledge is through asset intelligence.
In order to sample asset condition and asset performance a range of methods are combined, including remote sensing, image recognition, descriptive analytics and IoT technology. These are all used as part of a distributed sensing infrastructure. Sensing and asset condition assessment techniques are constantly evolving, so this is an area ripe for continuous innovation – ensuring cities and asset operators leverage the best available data about the condition of their assets.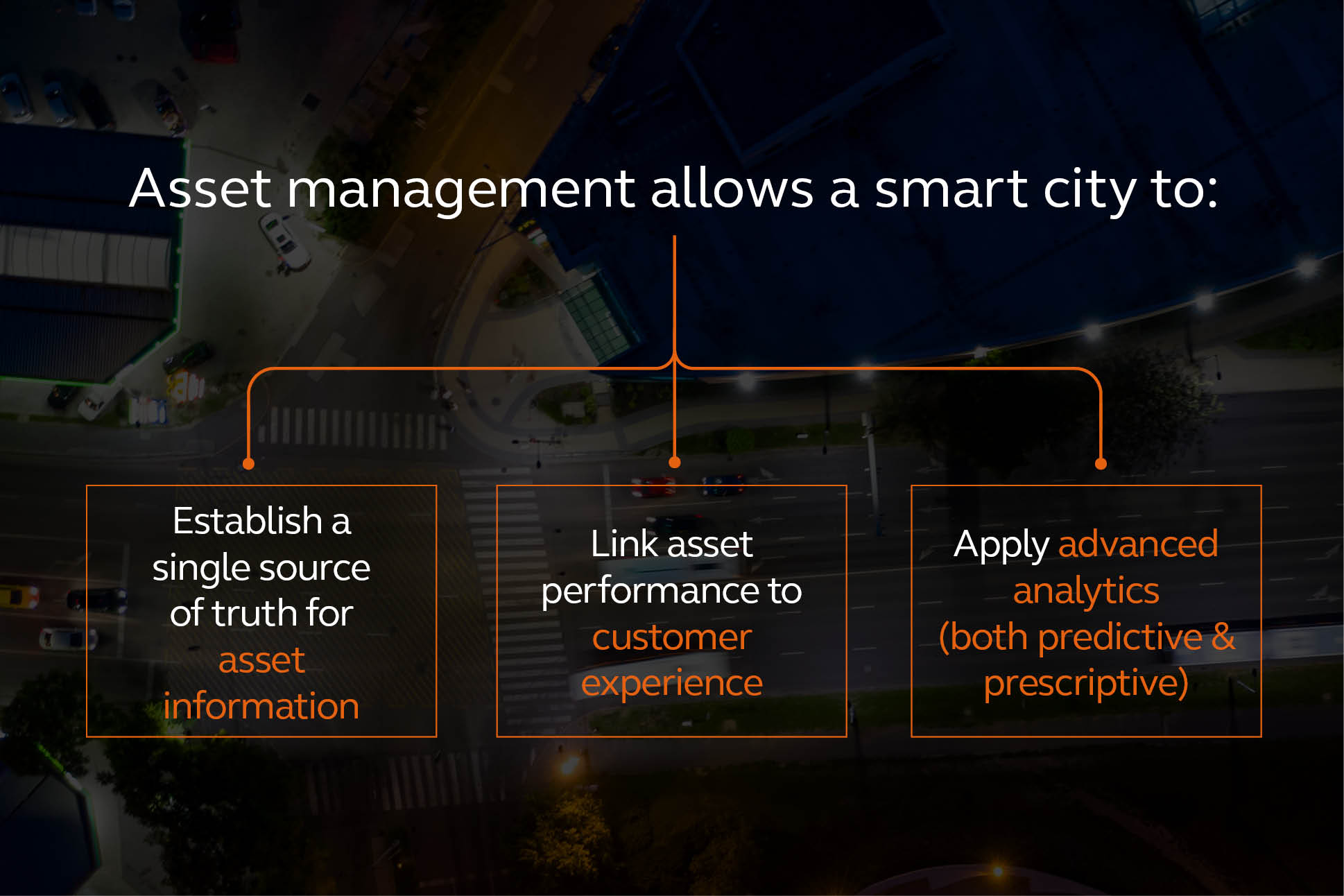 Why is asset intelligence important?
The main role of asset intelligence is to balance the risks of asset failure with the inconvenience and cost of preventative maintenance. For example, every hour a railway, a road or a water network is shut down for maintenance is incredibly costly, as it's an hour where service isn't available. Asset intelligence can help you to identify the point at which the cost of maintenance becomes worthwhile given the potential risk (and subsequent costs and dangers) of failure.
In other words, it's about balancing preventative and reactive maintenance approaches whereby you optimize asset availability and asset reliability. It represents the evolution of traditional asset management.


Strategic inputs play a key part in guiding, framing, constraining and optimizing this process. This involves mapping the operations, customer, financial and risk elements of asset performance – and using these to optimize maintenance planning.
One of my favorite examples of asset intelligence comes from our team in the Netherlands. Traditionally roads have been inspected by expert crews, although this is a very time-consuming and inefficient process. Our team captured dashcam footage from vehicles that already use the roads. This footage from everyday drivers is analyzed using Artificial Intelligence techniques to identify and classify defects, be it a crack, a pothole, or a damaged speed sign. Crews no longer needed to inspect – and work orders can be generated to prioritize maintenance work. This delivers a safety benefit as well as cost savings and improved customer experience.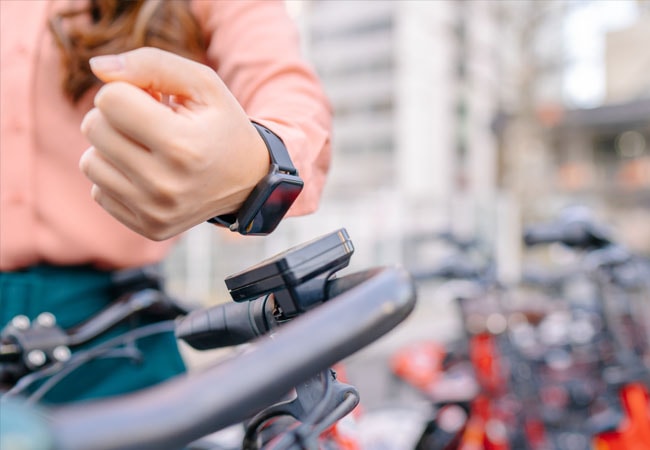 How asset intelligence drives smart cities
Asset intelligence enables the development of smart cities in the following ways:

● Cost savings: By optimizing asset maintenance activities and resources, asset intelligence frees up capital, which can be invested in any number of other smart city elements, from enhanced services to placemaking.

● Establishing a baseline: By using asset intelligence to understand an asset's base capability, asset owners and operators are better able to recognize and adapt to the evolving needs of citizens. If we can understand asset condition and performance and link asset performance and customer experience, we can adapt maintenance priorities in-line with changing usage patterns, to ensure the experience of the citizens are as consistent and positive as possible.

● Understanding impact: Asset intelligence provides the data-driven insights needed to understand the environmental, social and economic impact of asset maintenance practices. It is therefore critical in realizing sustainability outcomes.


In many ways, asset intelligence is the hidden capability behind smart cities and a great investment that can not only free up scarce resources for other initiatives, but also improve citizen experiences in its own right. It brings together a range of technologies that collect and analyze a wealth of data – along with some asset optimization and prescriptive analytics to deliver actionable insights. This in turn allows better decisions to be made with more confidence – freeing up scarce resources and improving citizen's experiences in its own right.
All this means that asset intelligence is one of the wisest and most fruitful investments a smart city – or asset operators – can make.