The new world of automotive retail is emerging, but will it ever match the successes enjoyed by similar retail that have embraced technology and customer experience to rebalance their physical and digital assets for a sustainable future?
Auto is not alone
Nearly all the retail 'comparison' sector, which includes Auto, is struggling to transform as e-commerce and the rise of digital has an increasing impact on customer shopping behavior by providing a platform to compare, locate and price products self-sufficiently and away from the physical store. No longer are online purchases limited to eBay and Amazon consumables, as today you can now buy your next yacht, Enzo Ferrari or Faberge egg online.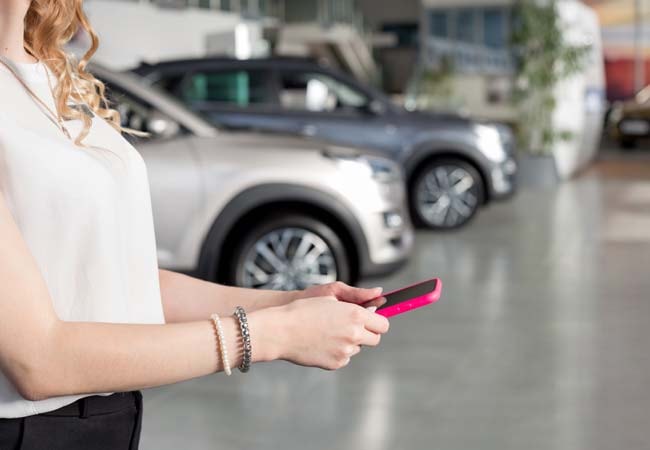 If you take your eye off the ball…
Leading retail chains share the same challenges as auto dealer networks when it comes to ecommerce, however, the most forward-thinking chains have spent the past 10 years rebalancing their physical and digital assets in response to the changing market conditions. They have also been quick to capitalize on the quick wins of digital:
Efficiency – driving down costs through self-serve and automating processes.
Experience – providing intuitive and engaging experience to build advocacy and encourage action.
Intelligence – collecting data from (i) and (ii) to improve decisions.
To the contrary, many dealer operators who have shown the courage and entrepreneurism to invest in their chosen franchise, have not responded effectively to the changing tide that has eroded much of the margin and good-will they once enjoyed. Have dealers relied too heavily on their OEM partner to provide all the answers? Possibly so, but OEMs have been preoccupied by the potential of globalization, the risk of regulatory non-compliance and lure of emerging powertrain technology to respond adequately to the new customer market.
The challenge is not what, it's how!
Many of us can confidently envisage a future scenario in 10 years' time with auto brands offering personalized mobility, autonomous travel and pay-as-you-use services, however few can imagine how to get from the current model to this future state. With this lack of a vision, how can investors have confidence that each business within the ecosystem will succeed? Until these strategies are established, and a future model can be established, it is likely that new investment will be suppressed as it can only promise today's ROI, thus resulting in limited seed capital for testing new business models and innovation.
Block Exemption changes
Many sectors use the franchise model and are comparable with auto retail, so many of the same principles apply when transforming a network strategy that responds to changing customer demands and market conditions. Changes in Block Exemption regulations, which have protected vertical agreements in the past, are being challenged as neither encouraging market competition nor being in the best interests of the consumer. This, together with the growth of internet intermediaries, means that new structures such as agency and licensing models are possible successors to the traditional franchised dealer agreement. These important and fundamental changes have wide-ranging consequences for the OEMs, dealers and the customer.
Power to the people
Over the past 10 years we've seen customers taking increasing control of the car buying process by surfing product specification, reviews and pricing before engaging with the brand. Customers are choosing to engage directly with third-party data aggregators (TrueCar, WBAC.com, Mobile.de etc.) rather than the traditional dealer. This should provide OEMs and dealers with a clear indication of how customers want to purchase. Priorities include a transparent, simple and consistent experience with a self-serve option for confident users.
The Future of Automotive - Retail
Auto dealerships, or stores, will continue to play a significant role as primary channels for delivering off-line experiences, test drives and product demos. However, to balance sales effectiveness with network sustainability, OEMs need to right-size their distribution costs to optimize customer experience and efficient product distribution. This includes re-mapping the customer journey and attributing real importance to key touchpoints like App download, configuration and test drive, well ahead of the actual sale.
With these touchpoints, customers are demanding a choice in type of experience, dependent on where they are in their journey. Consequently, OEMs are starting to offer a variety of different physical and digital experiences and engagement models, combining physical stores with digital experience. Providing the correct infrastructure is in place, these new 'touchpoint' locations will enable those with the right focus to interact closely with customers, who, in return for engaging experiences, will provide OEMs with rich data to fuel analytics to drive lower costs and customer advocacy.
Arcadis is at the forefront of understanding how the Automotive market is changing and is likely working with your business somewhere across the globe Arcadis - Future of Automotive . New store concepts and network strategies are now understood, but how will the sector cope with the transition without forfeiting short term volume or brand representation? Contact Edward Gibbs to find out more about how to address these challenges.
Not done reading?

This also might be interesting for you