You have not accepted cookies yet
This content is blocked. Please accept marketing cookies. You can do this here.
As society increasingly demands digitally connected, inclusive, autonomous and sustainable transport solutions, mobility is changing. We're partnering with clients across the globe to modernize the way people move—we call this New Mobility.
Rapidly evolving technology, digitalization and shifts in the way people access transportation is changing the mobility ecosystem. Increasingly we're experiencing demand for our expertise in new mobility, including autonomous vehicles, advanced air mobility (AAM), mobility hubs, alternative fuels such as hydrogen, electric vehicles (EVs) and EV charging infrastructure (EVCI), micro-mobility, shared mobility, mobility on demand and people-oriented development. These solutions are vital to creating sustainable, equitable and connected mobility systems.
LEARN MORE ABOUT OUR NEW MOBILITY EXPERTISE

Here's how we're helping our clients:

Mobility on demand

We help bring disconnected transport systems together by offering planning and advisory for mobility hubs, consultancy and system integration of Mobility as a Service (MaaS), transport behavioral change studies and automation studies.

EV and charging infrastructure

We're supporting a move to sustainable transport, delivering workplace EV solutions and fleet electrification including bus, maritime, blue light and defense. We're working with governments and municipalities to plan, design and install EVCI, eliminating range anxiety and making emission free transportation more accessible.

Sustainable mobility strategy

We provide advisory and mobility strategy for, car-free cities, new area developments, travel demand management, major events and more.

Advanced Air Mobility (AAM)

Our services include advisory, planning and design for cutting edge Advanced Air Mobility such as drones and electric vehicle take-off and landing (EVTOL).

Digital products and tools

Our suite of smart mobility solutions is fuelling reliable transportation, better energy management, and greater efficiency in asset maintenance.
How we help clients
We work with clients in the public and private sectors around the world, providing new customized mobility solutions to meet their needs. Our services include:
Technical advisory
Sustainable mobility strategy and advisory
MaaS consultancy
EV Strategy
Advanced Air Mobility (AAM) strategy and advisory
Infrastructure, environmental and safety advisory
Mobility on demand
Find out more about this solution
For projects, RFPs and RFQs, please get in touch and we will connect you with the best point of contact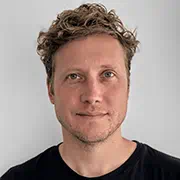 Get in touch with
Simon Swan

for more information
Global Solution Director, New Mobility
Contact Simon
Find out more about this solution
For projects, RFPs and RFQs, please get in touch and we will connect you with the best point of contact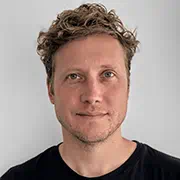 Get in touch with
Simon Swan

for more information
Global Solution Director, New Mobility
Contact Simon
This also might be interesting for you