You have not accepted cookies yet
This content is blocked. Please accept marketing cookies. You can do this here.
11 augustus 2022 – Arcadis staat vermeld als een van de beste bedrijfsconsultants ter wereld op de Forbes-lijst van 's werelds beste managementadviesbureaus van 2022. Als een van de slechts 230 meest aanbevolen managementadviesbureaus ter wereld behoort Arcadis tot de 25% beste adviesbureaus in de bouw- en infrastructuursector.
De adviesbureaus zijn gerangschikt op basis van een breed spectrum van dertien industrieën – variërend van de lucht- en ruimtevaart tot inkoop en supply chain-management – en veertien functionele gebieden, waaronder strategie, duurzaamheid en digitale transformatie. In de categorie bouw- en infrastructuur scoorde Arcadis vier sterren en werd het gecategoriseerd als 'vaak aanbevolen'. Daarnaast kreeg het bedrijf in de volgende sectoren drie sterren en het predicaat 'aanbevolen':
Energie en milieu
Gezondheidszorg en lifescience
Banken, verzekeringsbureaus en financiële instellingen
Publieke en sociale sector
Duurzaamheid
De ranglijsten zijn samengesteld door Statista en gebaseerd op de al lang bestaande 'landelijke toplijsten' van het onderzoeksbureau. Hiermee worden de posities van managementadviesbureaus uit de hele wereld vastgesteld. In de Verenigde Staten staat Arcadis structureel in de jaarlijkse Forbes-lijsten van de beste managementadviesbureaus van Amerika. Bovendien behoort Arcadis al vijf jaar op rij tot de beste managementadviesbureaus van het Verenigd Koninkrijk, volgens de lijsten die zijn opgesteld door Statista in samenwerking met de Financial Times.
De landelijke lijsten zijn gebaseerd op de resultaten van twee afzonderlijke onderzoeken: een van de adviesbureaus zelf die hun mening geven over collega's, en een op basis van feedback van hun klanten. De lijsten bieden ruimte voor zowel positieve als negatieve feedback over de verschillende adviesbureaus, waardoor ze een eerlijk en volledig overzicht geven van de gehele branche.
Om in aanmerking te komen voor de mondiale ranglijst moeten adviesbureaus op de landelijke lijsten actief zijn in ten minste drie geografische regio's, waaronder Azië, Australië en Oceanië, Europa, Noord-Amerika en Zuid-Amerika. De resultaten zijn gestandaardiseerd om de landelijke ranglijsten op een eerlijke manier met elkaar te kunnen vergelijken. Vervolgens wordt er een internationale sterrenclassificatie toegepast op bedrijven op de meta-toplijst.
Mary Ann Hopkins, Chief Growth Officer bij Arcadis, zegt:
"In dit onzekere economische klimaat zijn opdrachtgevers meer dan ooit op zoek naar partners die gegarandeerd leveren. Bij Arcadis staat het geven van duidelijk advies, leiderschap en richting centraal in de bedrijfsstrategie. We werken nauw samen met onze klanten om hen door deze turbulente tijden te loodsen. De behoeften van onze klanten hebben bij ons altijd prioriteit. Dankzij onze focus op duurzaamheid en digitale innovatie lopen we voorop in de ontwikkelingen binnen de branche en kunnen we onze lokale expertise optimaal inzetten om klanten over de hele wereld te ondersteunen."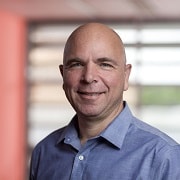 Connect with
Tim Preger

for more information & questions.
Tim Preger,

Woordvoerder/Senior Adviseur Communicatie Contact Tim