You have not accepted cookies yet
This content is blocked. Please accept marketing cookies. You can do this here.
Welcome to our newsroom, where you can discover the latest press releases and insight from Arcadis. If you have a media enquiry, wish to organise an interview with one of our leaders or would like to learn more about our business, please contact our media relations team.
Solutions and Capabilities
Country
Global

International

(English)

Asia

China

(中文)

Hong Kong SAR China and Macau SAR China

(English)

India

(English)

Philippines

(English)

Australia

Australia

(English)

Europe

Belgium

(Nederlands)

Belgium

(Français)

France

(Français)

Germany

(Deutsch)

Ireland

(English)

Italy

(Italiano)

Netherlands

(Nederlands)

Poland

(Polski)

Romania

(English)

Spain

(Español)

United Kingdom

(English)

Latin America

Brazil

(Português)

Chile

(Español)

Middle East

Kingdom of Saudi Arabia

(English)

United Arab Emirates

(English)

North America

Canada

(English)

United States

(English)
No Results Found
Try adjusting your search or filter to find what you are looking for
Get in touch with our media team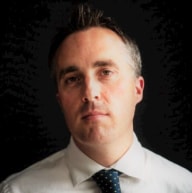 United Kingdom

- Connect with Daniel Cochlin
Director of Corporate Communications, UK & Ireland
Contact Daniel