You have not accepted cookies yet
This content is blocked. Please accept marketing cookies. You can do this here.
Use of robotics, computer vision and acoustic technology, combined with AI to make predictive maintenance of bridge infrastucture safer, faster and more cost effective
23 February 2023 – Arcadis, a leading design and consultancy organization for natural and built assets, has signed a collaboration with digital technology provider Niricson. As one of the fastest growing start-ups in Canada, Niricson specializes in using robotics, computer vision and acoustic technology combined with AI, to provide predictive asset management and condition assessments for bridges and other concrete infrastructure.
Niricson was launched in 2020 through the "Arcadis City of 2030 Accelerator, Powered by Techstars" program, which is aimed at identifying and developing start-ups focused on transforming the natural and built environment through innovations in urban planning, resiliency, and sustainability. Through "Arcadis City of 2030 Accelerator, Powered by Techstars", companies receive support from industry mentors to develop strategies to swiftly grow their business, fine-tune products and business development efforts, build relevant networks, and explore scalable opportunities for collaboration both within Arcadis and amongst its clients.
As one of the successful start-ups of the 2020 cohort, Niricson's core technology and products directly complement Arcadis' existing business and strategic vision. Using a combination of drones and software solutions, Niricson helps infrastructure owners monitor and predict the maintenance requirements of their assets over time. The combination of AI technologies and automation, amplified by Arcadis' asset knowledge and expertise, allows structures to be inspected faster, more cost-effectively, and more accurately.
With pilot projects already complete in both the US and Australia, the collaboration will allow Arcadis to use the technology for bridge inspections in several key markets, including the US, Canada, UK, and Australia.
Greg Steele, Global President of Mobility at Arcadis, said:
"The use of digital tools and technology forms a core part of our approach at Arcadis, and by working with Niricson we can bring forward an innovative and scalable solution to many asset management challenges worldwide. By combining our expertise with Niricson's predictive analytics platform, we have a non-invasive way to safely inspect and monitor concrete bridge structures and improve performance through targeted maintenance programs. Ultimately, automating inspections will make the maintenance process more efficient, reduce the potential for injury, and result in less disruption to the transport network."
Harsh Rathod, CEO of Niricson, added:
"With the ever-increasing pace of technological change and huge variety of social and environmental challenges facing us today, creative approaches to problem solving and co-creation between start-ups and large corporations is essential. Our collaboration with Arcadis means we can scale our digital solutions across multiple markets, revolutionizing how the industry approaches infrastructure condition assessment and risk management practices. By maximizing the potential of robotics, computer vision, and acoustic technology combined with machine learning, we have created a solution with a myriad of applications across an array of industries. I'm excited to work with Arcadis to continue growing the business and bringing smart solutions to asset owners and managers worldwide."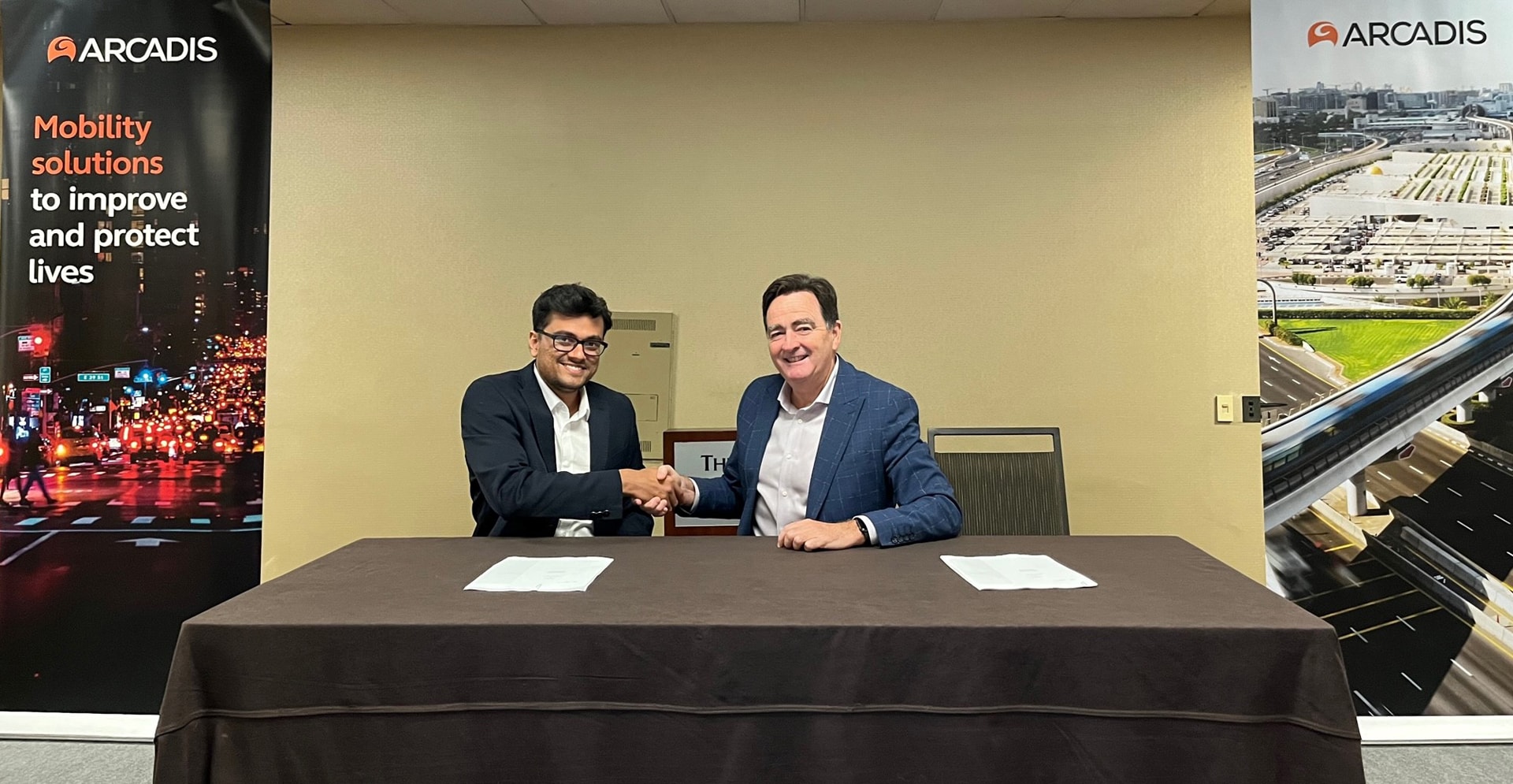 Connect with
Kerri Moore

for more information & questions.
Kerri Moore,

Corporate Communications Contact Kerri