You have not accepted cookies yet
This content is blocked. Please accept marketing cookies. You can do this here.
"We are on the highway to climate hell with our foot on the accelerator." That was the crystal-clear statement made by UN Secretary General Antonio Guterres in the first week of the 2022 United Nations Climate Change Conference (COP27) held at Sharm el-Sheikh, Egypt. COP27 had been hailed as the 'Implementation COP', but a shortage of climate actions and commitments to keep global temperatures below 1.5°C has been disappointing. The UN's warning of 'no credible pathway to 1.5°C in place' and the results of the COP27 'Implementation Plan' emphasize the shift in actions from mitigation to adaptation. However, both mitigation and adaptation must go hand-in-hand, as every fraction of a degree is critical to avoid the most severe impacts of climate change.
1.5°C commitments
At COP26 in Glasgow last year, 193 countries agreed to focus on the 1.5°C warming threshold. As their commitments on cutting greenhouse gas (GHG) emissions called the National Determined Contributions (NDCs) were too weak to stay within this limit, they also agreed to return each year to strengthen them, a process known as the ratchet. However, in the lead up to COP27, only 30 of these countries1 had updated their NDCs. With the current rate of progress, these commitments are simply not enough to bring us closer to 1.5°C with 2030 targets2, though some progress has been made, for example, by the European Commission at the G20 Summit in Bali, Indonesia. While the final Sharm el-Sheikh Implementation Plan emphasized the commitment to 1.5°C and the ratchet, a resolution to cause emissions to peak by 2025 was taken out, to the dismay of many delegates.
Loss and damage
One positive outcome from COP27 was the agreement to establish the Loss and Damage Fund, an important step forward towards a just and equitable transition. What started three decades ago with small island states and countries calling on wealthy nations for 'loss and damage' financial assistance related to climate change impacts has finally made headway. A lot of work still needs to be done and it remains to be seen whether this will translate into action. The parties agreed to set up a transitional committee to make recommendations for adoption at COP28 next year.
Fossil fuels
While COP27 covers longer-term goals to keep alive a 1.5 °C pathway aligned with the Paris Agreement, it failed to emphasize faster near-term actions to limit warming. With the backdrop of the energy crisis, this COP didn't reach a consensus to build on the commitment to 'phase-down coal' made at COP26, and to include all fossil fuels as part of this. This is worrying as reduced dependency on non-renewables is still a challenge and bold action is needed to progress on the decarbonization agenda.
Climate finance
While 'loss and damage' finance was the big-ticket item, traditional climate finance for cutting emissions and helping people adapt to climate change was also a major topic at COP27. The COP failed to develop a new quantified goal on climate finance to replace the US$100 billion annual target which has not been met, and this is now delayed to next year. Further, developments around an action plan to double adaptation finance did not materialize, and the commitment here too was pushed forward to 2025. This is clearly a gap that needs to be filled with urgent action. Ahead of the summit, new analysis3 from the UN Environment Programme (UNEP) warned that the amount of adaptation finance flowing to the Global South is currently five to 10 times lower than what is needed. And, on the other hand, estimated annual adaptation costs are expected to reach $160-340 billion by 2030 and $315-565 billion by 2050, according to the report.
Notable, holistic developments
For the first time, a COP cover decision was made in key areas mentioning food, rivers, nature-based solutions, and the right to a healthy environment. Part of the conversation was focused on the role of the Western world, particularly nations that have played a role in the climate crisis, to invest more in funding a 'just transition' in the Global South, with a focus on climate vulnerable nations. A callout was made to financial systems and structures – multilateral development banks and international banks – to reform their practices and priorities to address the 'global climate emergency'. The "Sharm el-Sheikh dialogue" stated that financial flows of funds should be aligned with global temperate targets. An annual 'high level ministerial round table' to map progress will take place at COP28 next year.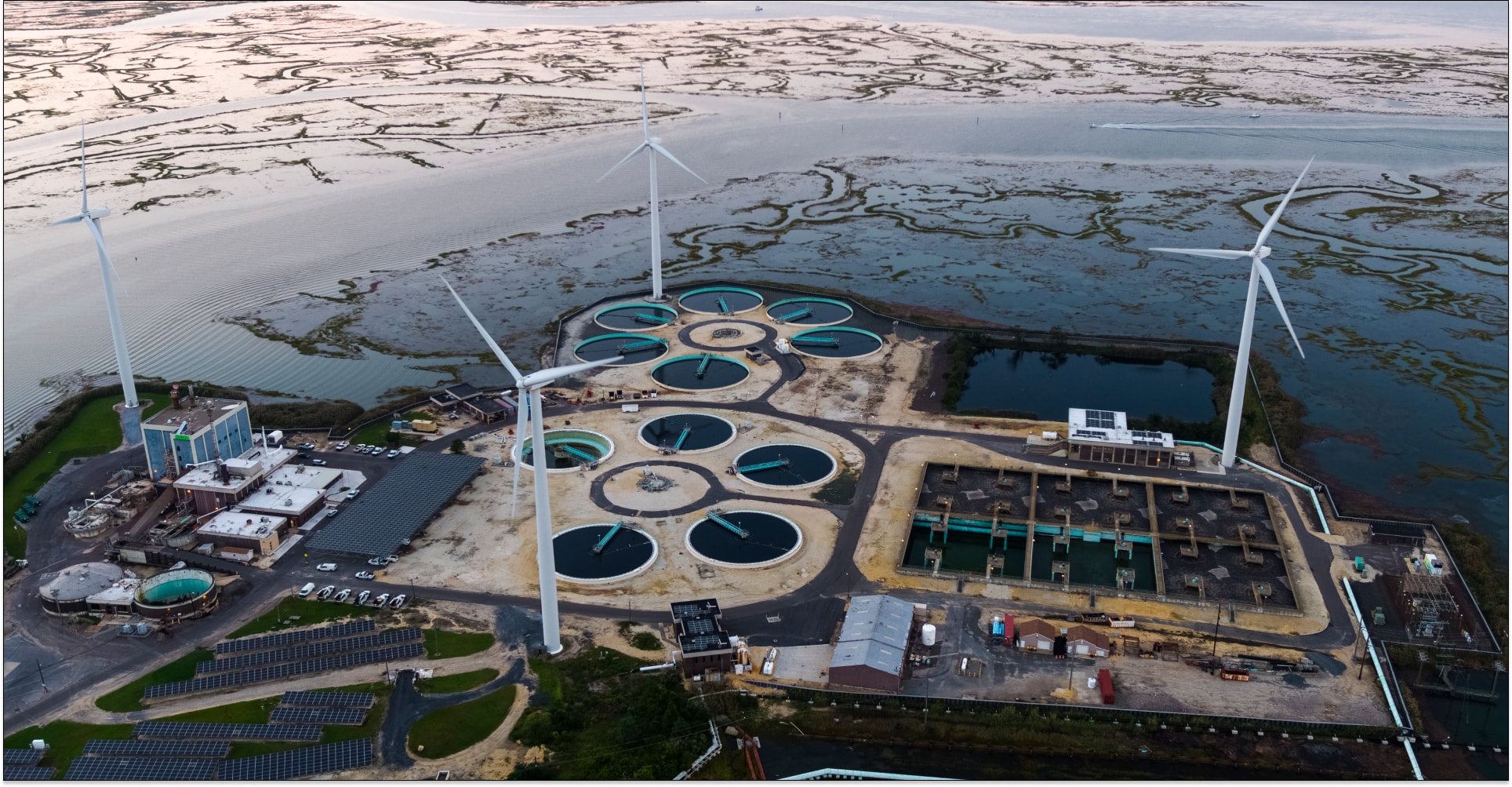 Around the COP: Pledges and announcements
Fossil fuels and renewable energy
While little progress was made to 'phase-down coal' at COP27, outside the formal negotiations, a Beyond Oil and Gas Alliance (BOGA)4 was formed. BOGA, a small group of about 10 core member countries, two associate members and five 'friends of BOGA' countries, have committed to a socially just and equitable global transition, focusing on a managed phase out of oil and gas production aligned with the objectives of the Paris Agreement and national climate neutrality targets.
Methane
On 17 November, an update to the Global Methane Pledge5 was made, with 150 countries agreeing to slash methane emissions by 30% by 2030 – up from approximately 100 countries who had initially signed up during its launch at COP26. Methane is a key contributor to GHG emissions, and the scope for tackling these emissions has been broadened from oil and gas production to also looking at production from waste and animal agriculture.
Deforestation
In continuation of the focus on nature and healthy environments, several countries launched local and cross-country initiatives towards ecosystem restoration, protection of biodiversity and introduction of measures against deforestation. Most notable was the launch of the Forests and Climate Leaders' Partnership, comprising 26 countries that represent one-third of the world's forests. As part of this partnership, member countries will meet periodically to track progress on actions taken to 'halt and reverse forest loss by 2030'.
Private sector
The Alliance of CEO Climate Leaders clearly signaled that the private sector is ready to push forward with actions to address climate change, increasingly seeing it as a moral obligation. As the World Economic Forum cited6, the private sector stepped up particularly across the areas of climate ambition, low-carbon technology and climate adaptation. There is hope here, with a clear sense of unrest that COP28 is too far away, and little to no progress in between will lead to devastating impacts. With the adaptation market's potential of reaching $2 trillion per year by 20267, private-sector investment can be both beneficial and critical in generating the capital funds needed to deploy swift measures.
Net Zero and Transition Plans
The UN report 'Integrity Matters' sought to crack down on corporate 'greenwashing' related to Net Zero claims. In addition to the UN report, the UK government's Transition Plan Taskforce launched a "gold standard for best practice climate transition plans" for private-sector firms.
Climate disclosures
On the climate disclosure side, the International Sustainability Standard Board's (ISSB) announced8 the integration of its standards into CDP's global environmental disclosure platform in 2024. Outside COP, the European Parliament adopted the final Corporate Sustainability Reporting Directive (CSRD) text, which will require companies in the European Union (EU) to publicly disclose information around environmental, social affairs and governance matters9.
It's time to act
Reading the many studies by scientists across various forums, the writing's on the wall. We need to be bold and brave in addressing both climate adaptation and mitigation, hand-in-hand. With the UN Biodiversity Conference, COP15, just around the corner, the decline in biodiversity has been equally worrying as the climate crisis. Nature positive solutions provide an answer.
With so much change, keeping at pace with these developments over the next few months will be critical. Arcadis has experts who are following these trends and have deep insights in these areas – ready to partner with clients to navigate and implement real change, realizing their net zero ambitions. Nature positive solutions provide an answer, safeguarding against climate change impacts, and to those vulnerable to its effects.
A just, low carbon future depends on how we can find a balance between development and nature. Only then can we change 'Our futures are being stolen!' slogans from youth activities to a secure future for generations to come.
Sources: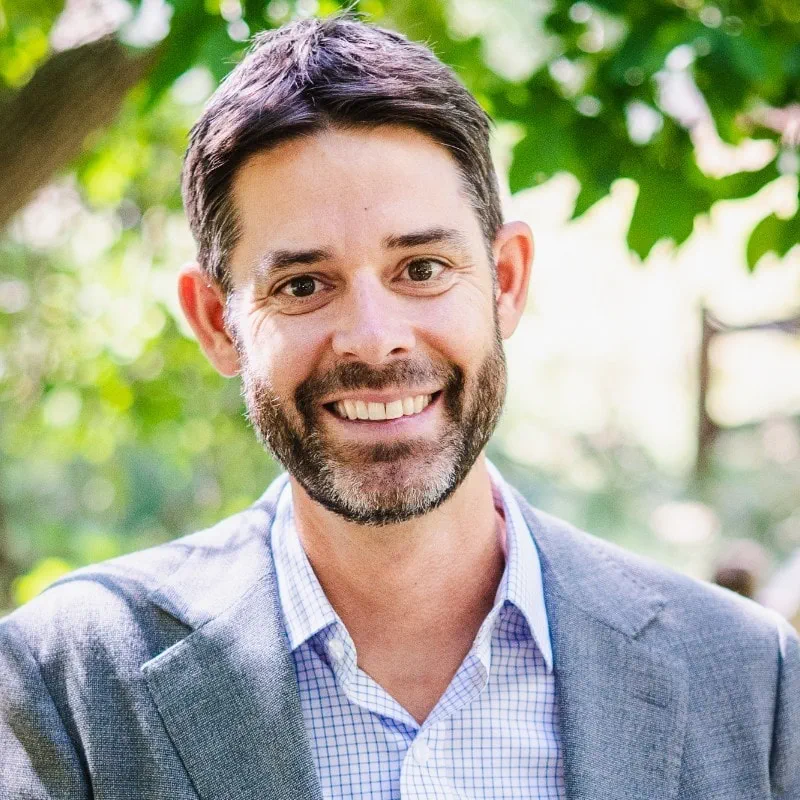 Josh Nothwang
Global Director for Sustainability Advisory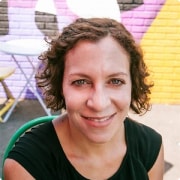 Michelle Bachir
Sustainability Advisory Lead for Arcadis North America