You have not accepted cookies yet
This content is blocked. Please accept marketing cookies. You can do this here.
In mobility, we believe that business resiliency mostly depends on the sector's ability to withstand, manage and adapt to disruptions?
Having resilient operations means being agile when responding to events and strategically thinking about assets and infrastructure planning in a way that encompasses accessibility, inclusivity and equitability. Cities and towns are made up of a diverse group of people who use different modes of transportation.
In addition to cars, planes, trains and boats, we need to incorporate low or zero carbon methods of travel — using electric scooters or bikes — as well as human-powered modes of transportation such as walking and using wheelchairs. Technical advances meanwhile mean robotics and drones will soon play a greater role within transportation — even space travel must be considered.
Tracking and defining progress
Traditionally, the resilience sector has tackled this problem by employing benefit-cost analysis to assess how well places, including infrastructure and buildings, can withstand things like climate events. The analysis looks at changes to measurable outcomes like social, economic governance and environmental functions. The results of this analysis are then used by governments and other authorities in deciding where to provide funding or other financing.
However, there is generally limited data available to analyze, and it's also hard to use the same analysis on another place that does not share the same characteristics as the one previously examined. For example, an analysis of a large metropolitan area will not be easily applicable to rural communities and small cities. So how do we define mobility resilience if the mobility sector also faces the same problem of inadequate data?
At the same time, defining progress is difficult since there are several things that can contribute to a journey's success or failure. How, for example, do we define this success beyond things like speed and on-time departure/arrival, and is business continuity on its own an effective measure of resilience?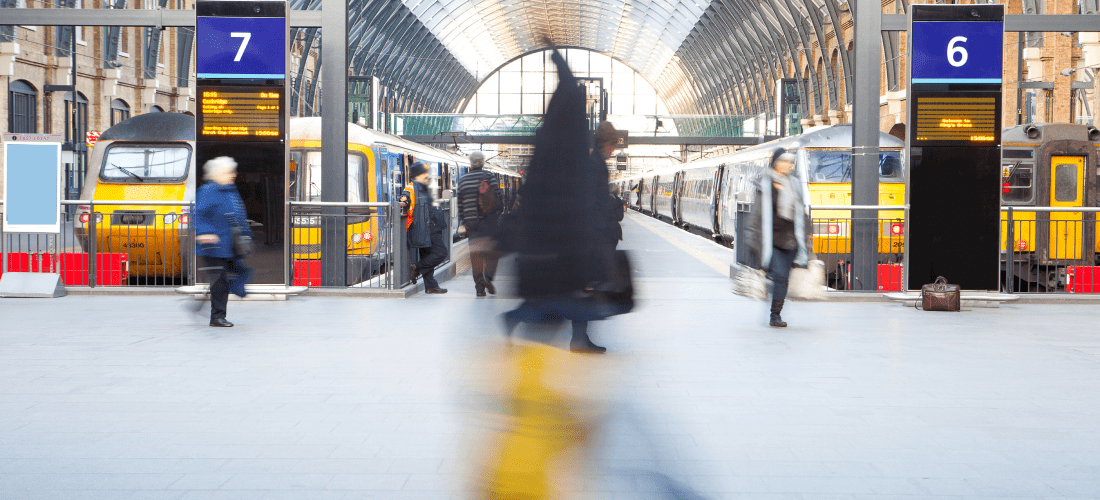 Commonly, transportation professionals have been either simplifying resilience measurement by using traditional performance metrics such as on-time departure or, in contrast, more complex real-time, dynamic digital representations such as digital twins. But taking a simplified approach fails to capture the complexity of function while complex digital twins are not accessible to many businesses around the world.
Proactively planning and being ready for the expected and unexpected is the true implementation of business resilience. Once this is done successfully, we can start to build reliable metrics that can be shared more widely to achieve mobility resilience.
Moving forward, we need to create a standardized measurement for resilience that reflects the complexity of real-world conditions while not overly relying on out of reach computational techniques.
Part of the answer is to leverage the knowledge of sector experts and local governments. They know best the unique causes and complexities of functional loss in their own areas, as well as the climate and geological conditions they are operating under.
The awareness of people on the ground about future changing climate conditions is far more valuable that the most powerful supercomputer simulation, so it's vital we tap into this vast database of understanding, using design thinking techniques or other ways to elevate unspoken knowledge. 
Resilience across mobility subsectors
We are currently at an impasse where there are several chronic stresses being faced in our industry. Globally, the cost of construction has risen, coupled with labor shortages and economic uncertainties. In the EU, the energy crisis has caused a lot of disruption across multiple industries as well as threats of future political instability. From a social aspect, all of these aspects have a real impact on the way goods are transported as well as behaviours in the way people travel and we are at the forefront of making changes that impact the future.
To create a truly resilient mobility network, we need to think about how all these components are connected and operated together during disruptive events and how well they respond to emergencies. From pavements, walkways and bike lanes through to highways, it is imperative to build out these networks in unison and not in isolation.
As we move into the rail sector, the effects of COVID-19 are still being felt for many organizations across the world, resilience for rail is presently focused on long-term financial resilience, particularly around climate change and economic shocks. Airports are under equal strain with climate extremes, economic uncertainty and changing travel behaviors threatening their ability to successfully operate and keep their revenue turning.
Ports, too, are not immune to the threats posed to business resilience, with the decarbonization agenda also creating fresh challenges to business models that ports (and indeed all mobility subsectors) must grapple with. New mobility is a broad, future-facing term that covers disruptive technologies across all modes of transportation. This is anything from eVTOL, MaaS, drones, e-scooters through to electric and hydrogen vehicles. While some these are aspirational technologies that could make our lives easier, there are several challenges to maintain business continuity and respond to threats at present and in the future when it comes to business resilience.
Not only do organizations need to adapt to user trends and behaviours, but the infrastructure also needs to be ahead of its time in order to make adoption easier. These are subsector-specific conversations within the transportation sector that need to be had and have an action plan that follows. As we step outside our traditional sectors and look at mobility as a whole, we can begin to uncover some innovative solutions that will improve the mobility networks. We will be unpicking the theme of Futureproofing Mobility further with our sector experts in a series of upcoming blogs.
This article was written with thoughts and insights gathered from subject matter experts at Arcadis who work across the mobility sector.