You have not accepted cookies yet
This content is blocked. Please accept marketing cookies. You can do this here.
Zapewniamy profesjonalne doradztwo w zakresie ochrony środowiska oraz bezpieczeństwa i higieny pracy. Przeprowadzamy audyty środowiskowe (typu compliance) oraz doradzamy jakie rozwiązania wdrożyć (jakie pozwolenia środowiskowe uzyskać), by działalność przedsiębiorstwa miała jak najmniejszy negatywny wpływ na środowisko. W naszym zakresie są również audyty compliance typu BHP, podczas których identyfikujemy obszary, w których wymagania w zakresie bezpieczeństwa i higieny pracy nie są spełnione lub wymagają poprawy. Obowiązki formalno–prawne to nie tylko posiadanie przez przedsiębiorstwa pozwoleń środowiskowych, ale również szereg innych zobowiązań (sprawozdawczość z zakresu ochrony środowiska) wynikających z różnorodnych ustaw.
Wybranie odpowiedniej lokalizacji pod inwestycję, jest jedną z pierwszych najważniejszych decyzji, jaką Inwestor musi podjąć. Oferujemy wykonanie audytów środowiskowych typu Environmental Due Diligence Phase I (EDD Phase I) albo Environmental Site Assessments, Phase I (ESA, Phase I), które są kluczowymi dokumentemi na etapie podjęcia decyzji w sprawie kupna gruntu/nieruchomości przez Inwestora. Podczas wykonywania audytu środowiskowego Phase I, analizujemy między innymi teren nieruchomości pod kątem prawa miejscowego, sposobu użytkowania (zarówno obecnego, jak i wcześniejszego), lokalizacji względem obszarów objętych ochroną, obszarów, na których przekroczone są standardy jakości środowiska, czy też obszarów mających znaczenie historyczne. Prace w ramach audytu środowiskowego (EDD Phase I) obejmują zarówno wizję terenową, jak i analizę dostępnych dokumentów. Raport środowiskowy Phase I pozwala przede wszystkim na zidentyfikowanie potencjalnych źródeł zagrożeń środowiskowych (w tym ryzyk związanych z zanieczyszczeniem gruntu w wyniku obecnych i przeszłych działalności).
Nasze usługi obejmują:
Ocenę faktycznego stanu organizacji (zakładu) pod kątem spełniania wymagań prawnych w zakresie ochrony środowiska oraz bezpieczeństwa i higieny pracy (audyty EHS compliance);
Audyty środowiskowe typu Environmental Due diligence Phase I/Environmental Site Assessment Phase I;
Pomoc w naliczaniu opłat środowiskowych;
Pomoc w sporządzaniu sprawozdań o zakresie korzystania ze środowiska (obejmujących gospodarkę odpadową, emisje gazów i pyłów);
Sporządzanie raportów do Krajowego Ośrodka Bilansowania i zarządzania Emisjami (KOBiZE).
Więcej o tym rozwiązaniu
Connect with
Frank Goossensen

for more information & questions. Skontaktuj się z: Frank
Wybrane projekty
Dowiedz się, jak we współpracy z klientami realizujemy ich cele i poprawiamy ich jakość życia.
Nasze spostrzeżenia
Poznaj nasze najnowsze badania i przeczytaj wiadomości oraz opinie ekspertów.
Więcej informacji i odpowiedzi na pytania udzieli
Frank Goossensen

.
Frank Goossensen,

Global Sales Director, Resilience Skontaktuj się z: Frank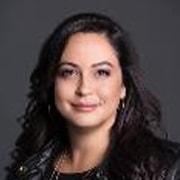 Więcej informacji i odpowiedzi na pytania udzieli
Lacie Wournell

.
Lacie Wournell,

Global Director for Sustainable Operations Skontaktuj się z: Lacie