You have not accepted cookies yet
This content is blocked. Please accept marketing cookies. You can do this here.
The company's recent acquisitions highlighted among recognitions
Leading US-based business research publications Environmental Business Journal ® (EBJ) and Climate Change Business Journal ® (CCBJ) have announced the winners of their 2022 Business Achievement Awards, with Arcadis earning honors for mergers & acquisitions, practices in sustainability, and energy transition.
The annual EBJ and CCBJ awards celebrate notable business accomplishments of companies in the environmental industry and achievements around climate change respectively.
Some highlights below:
In the business achievement category awarded by EBJ, Arcadis was recognized for completing the acquisitions of IBI Group, DPS Group, and Giftge in 2022, accelerating its 2021-2023 Maximizing Impact business strategy. The three firms add strength to Arcadis' existing global business areas—Resilience, Places, and Mobility—and represent a transformational step in the creation of the firm's Intelligence Global Business Area.
In the new practice category awarded by EBJ, Arcadis was recognized for investing in its rapidly growing Global Sustainability Advisory Practice bringing together existing capabilities under a single solution team. Arcadis will continue to expand its team to serve clients, focusing on significant market demand and services related to Net Zero strategy.
In the new practice category awarded by CCBJ, Arcadis was recognized for consolidating its energy-related services into a new technical solution called Energy Transition, changing the way the company engages with clients and delivers services in the energy transition space.
Brooke Bonkoski, Business Area Director, Environment, accepted the awards at the Environmental Business International's Environmental Industry Summit in San Diego, California.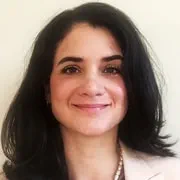 Connect with
Marisol Espinosa

for more information & questions.
Marisol Espinosa,

Director of Corporate Communications, North America Contact Marisol