You have not accepted cookies yet
This content is blocked. Please accept marketing cookies. You can do this here.
Why is this the decisive decade for
sustainability

?

Our built environment has for generations delivered socio-economic growth and has been the bedrock of advancement. But it is now the bottle neck in achieving global sustainability. Over the next 30 years the built environment will transition from activities that emit green house gases, cause biodiversity loss, create losses in material value and support only parts of our communities; to a net zero carbon, circular and regenerative environment that supports a stronger and more resilient society. As an industry, we are undertaking this journey together, and we need a whole supply-chain approach when it comes to understanding future policy direction and how we can collectively respond to sustainability challenges. What opportunities will you take to make the decisive decade count?
Working in partnership with you to
become part of the solution to climate change
The biggest challenge we currently face is climate change. And we know it's a difficult problem to solve. But this is an opportunity for change, leadership, collaboration and innovation. It requires strong direction to make the right decisions at every opportunity. It requires a new level of understanding and partnership – because no one wins unless we all do. And it requires innovation and a strong understanding of data to genuinely make net zero a reality.
At Arcadis, we understand infrastructure, the built environment, and the impact it has on our natural world and help our clients understand the full carbon impact of their whole project, from conception to completion. We offer support through complex decision-making processes, exploring sustainable solutions and measuring their impact, providing the right tools and data at the right time. From scoping and planning, to implementation and evaluation, our climate response solution is designed to help businesses understand how to address climate change, what levers to pull, how to get the investment, produce a business case balanced against other priorities, create the right behavioural change and then how to use tools and understand the data in order to report, assess, challenge, improve and go forward as a climate resilient business.
We are passionate about working with our partners, clients and stakeholders to share our knowledge and make a difference. We want to use our global expertise and unique culture to help reduce carbon emissions for all our clients, no matter what industry, and at all stages of the project lifecycle. From initial project advice, through to design, construction and operation of an asset, the importance of tackling climate change and creating a sustainable world for generations to come underpins everything we do.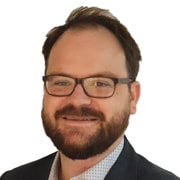 Connect with Ben Harris for more information & questions.
Ben Harris,

Sustainability & Climate Change Director Contact Ben