Sydney, December 8th, 2022 – Arcadis continues to expand its portfolio of award-winning design and consultancy services in Australia Pacific with the addition of three notable and qualified experts in human health and ecological risk assessment, health impact assessment and contamination assessment and risk management for clients across a range of market sectors.
Joining Arcadis' global and diverse operations is Brad Houghton, appointed as Technical Director for Environmental Restoration and the Service Area Lead. Bringing over 20 years of experience in the contaminated land consulting industry, Brad is a Certified Environmental Practitioner, which has allowed him to serve as a Site Contamination Specialist since 2018, performing various site investigations, remediation and environmental management services.
Brad's approach to collaborating with clients to find a solution that addresses their risks, and consistent delivery of high-level outcomes landed him lead technical roles in projects for both government and the private sector. His understanding of per- and polyfluoroalkyl substances (PFAS) in the environment has led to works on Defence bases where he served as the Project Delivery Manager for large scale PFAS Investigations and the Remediation Lead/Technical Advisor for PFAS Remediation. Recently he has led the technical direction of large scale complex Environmental Assessments for electronics and chemical industrial manufacturing facilities with multiple contamination issues and stakeholders.
Assuming the role of Technical Director for Human Health and Environmental Risk Assessment is Jen Martin, who holds a PhD in Bioinorganic Chemistry, post graduate Diploma in Medical Toxicology and is a Fellow of the Australasian College of Toxicology and Risk Assessment. Jen possesses 18 years of experience across industry, government, and research in contaminated land and pollution incident management. Her passionate support of proportionate approaches to preventing and managing contamination in previous projects has been vital to achieving a balance between the needs of various stakeholders.
Jen's recent experience as Principal Health Risk Advisor for the Chemicals Unit at the Environment Protection Authority (EPA) Victoria. In this capacity oversaw the team providing technical advice for major industry and infrastructure projects, contaminated land management and support for communities in relation to health concerns. This role also allowed her to collaborate with both national and international research organisations, developing innovative approaches to PFAS risk assessment and supporting broader cross government programs and policies.
Carolyn Brumley, a Technical Specialist who assesses the impacts of chemical contamination on human health and the environment, has been appointed Technical Director for Risk Assessment. Carolyn has 27 years of experience in environmental risk assessment and has been a Certified Environmental Practitioner since 2005.
Carolyn has worked with private and public sector clients, in land development, infrastructure, waste and wastewater treatment, oil and gas, Defence, mining, chemical registration, and environmental regulation. Most of her career has focused on environmental consulting, but she also gained experience in regulatory and research sectors in Australia, Canada, and New Zealand. She was previously the Deputy Chief Environmental Scientist and Manager of the Environmental Public Health Unit at the EPA in Victoria and Acting Chief in 2021.
Brad expressed his career ambitions at Arcadis: "Continue to deliver robust technical solutions integrated with Arcadis' broad range of services and capabilities to provide opportunities for our clients while helping them understand and manage their risks. I've seen that there is a real desire for collaboration across the different Arcadis business areas of Resilience, Mobility and Places to grow our integrated service offerings. While as the Service Area Lead for Site Evaluation and Remediation within the Environmental Restoration team, there is a commitment from the team to grow, develop and provide quality delivery to be externally recognised as a key player in the contaminated site evaluation and remediation industry."
Jen shared: "I am really enjoying the breadth of capability and clients that Arcadis services as a unique opportunity to grow integrated and innovative environmental risk services aligned with my own personal values and the organisations vision of improving quality of life. The range of services across Resilience, Mobility and Places, combined with Arcadis's digital capability will enable us to develop a strong reputation for supporting resilient communities and industry alike."
Carolyn said: "Arcadis offers a broad range of services to clients across multiple sectors, with global reach to technical specialists. With the expansion of risk assessment services in Arcadis Australia, we can provide clients with risk-based management and mitigation solutions, that are proportionate to the problem, and based on a deep knowledge of regulatory frameworks."
This team offers technical and strategic support in Environmental Restoration. With their combined experience of over 45 years, their knowledge will contribute to Arcadis' proven track record of providing clients with high-quality consulting services, offering their expertise on environmental hazards, and proposing suitable and effective decisions on assessing, managing, and mitigating risks.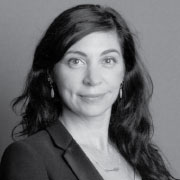 Connect with
Rebecca Hanlan

for more information & questions.
Rebecca Hanlan,

Head of Marketing and Communications Contact Rebecca