You have not accepted cookies yet
This content is blocked. Please accept marketing cookies. You can do this here.
Arcadis jest wiodącą na świecie firmą zapewniającą oparte na danych zrównoważone rozwiązania projektowe, inżynieryjne i doradcze w zakresie zasobów naturalnych i budowlanych. Nasz zespół to ponad 36 000 ekspertów i ekspertek w dziedzinach architektury, analizy danych, projektowania, inżynierii, kierowania projektami oraz gospodarki wodnej i zrównoważonego rozwoju. Naszą wspólną motywacją jest poprawa jakości życia.
Nasza misja: poprawa jakości życia
Naszym celem jest znajdowanie rozwiązań w zakresie największych współczesnych wyzwań – od wpływu zmian klimatycznych po rosnącą urbanizację i transformację cyfrową – wszystko po to, aby poprawić jakość życia ludzi na całym świecie. Świadczą o tym praca, jaką wykonujemy dla naszych klientów, możliwości, które stwarzamy dla naszych pracowników, a także nasze wysiłki na rzecz wzmocnienia społeczności, w których żyjemy i pracujemy. Łączymy światowej klasy zasoby i najnowsze innowacyjne technologie, aby pomóc w kreowaniu miast i życia przyszłości.

Poprawa jakości życia jest naszą misją od 1888 r., gdy realizowaliśmy nasz pierwszy projekt polegający na przekształcaniu bezużytecznych terenów podmokłych w Holandii w dobrze prosperujące grunty przeznaczone dla ludzi pod uprawy. Ta misja jest z nami do dziś.
Dowiedz się więcej o naszej misji
Krótkie fakty
Ponad 36 000
Wśród naszych 36 000 pracowników znajdują się eksperci i ekspertki z takich dziedzin jak: architektura, analiza danych, projektowanie, inżynieria, kierowanie projektami oraz gospodarka wodna i zrównoważony rozwój. Wszyscy pracują wspólnie, aby zapewnić zintegrowane i kompleksowe rozwiązania na przestrzeni całego cyklu życia projektu.
Ponad 70
Działamy w 70 krajach, podejmując międzynarodowe współprace, aby pomóc w zaspokajaniu zmieniających się potrzeb naszych klientów – niezależnie od tego, gdzie się znajdują.
Ponad 40 000
Każdego roku pracujemy nad ponad 40 000 projektów, zapewniając zrównoważone projektowanie, inżynierię i doradztwo, aby pomóc naszym klientom w rozwiązywaniu współczesnych wyzwań.
1888
Założona w 1888 roku firma ma ponad 135 lat doświadczenia w dostarczaniu innowacyjnych i zrównoważonych rozwiązań projektowych, inżynieryjnych i doradczych dla zasobów naturalnych i budowlanych.
1. miejsce
Jesteśmy liderem w kwestii zrównoważanego rozwoju. Zajęliśmy pierwsze miejsce w naszym sektorze w rankingu Sustainalytics mierzącym wyniki ESG. Według EcoVadis znajdujemy się także w 1% firm, które wprowadziły zrównoważone praktyki w zakresie swojej działalności i zarządzania systemami.
4 mld EUR
Nasza strategia opiera się na stymulowaniu wzrostu gospodarczego. W 2022 roku wygenerowaliśmy 4 mld EUR przychodu brutto.
Dowody uznania
Tytuł jednego z najlepszych doradców korporacyjnych
na świecie według czasopisma Forbes

Zajęliśmy
16. miejsce w rankingu ENR Top 500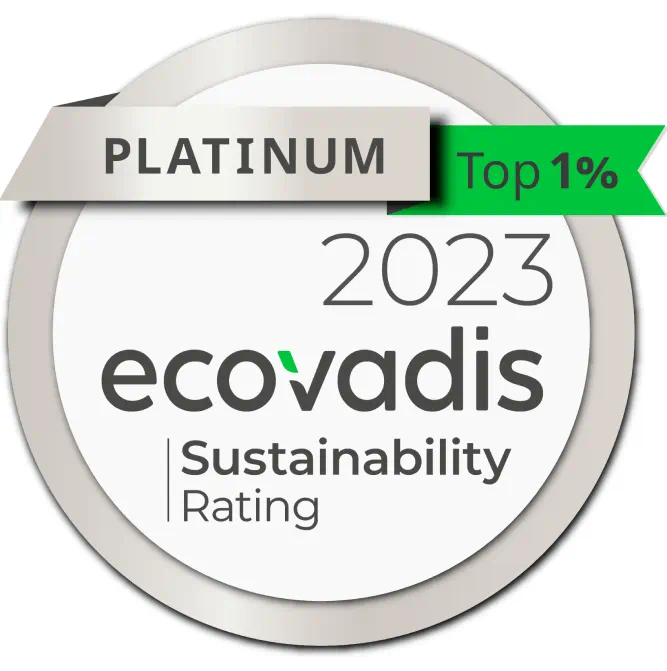 Jesteśmy wśród 1%
najbardziej zrównoważonych firm według Ecovadis i ich rankingu Platinum Sustainability
Przede wszystkim ludzie
Dbamy o siebie nawzajem oraz tworzymy bezpieczne i pełne szacunku środowisko pracy, w którym nasi pracownicy mogą się rozwijać, spełniać i odnosić sukcesy.
Sukces klientów
Żyjemy sukcesem naszych klientów, oferując im innowacyjne usługi, aby wspólnie kreować wartość.
Integralność
Zawsze pracujemy zgodnie z najwyższymi normami zawodowymi i etycznymi oraz budujemy zaufanie, działając w sposób otwarty, uczciwy i odpowiedzialny.
Zrównoważony rozwój
Opieramy nasze działania na odpowiedzialności za środowisko oraz rozwoju społeczno-gospodarczym.
Współpraca
W Arcadis cenimy siłę różnorodności, nasze globalne możliwości i dostarczanie klientom doskonałych usług.
Nasza historia
Zaczynaliśmy w Holandii, kraju, którego historia jest pod wieloma względami historią ludzkiej pomysłowości w obliczu trudnych warunków środowiskowych. Jako że znaczna część tego kraju znajduje się poniżej poziomu morza, budowanie zapór i śluz oraz ochrona życia i domów było głównym celem ludności holenderskiej od samego początku. Historia naszej firmy sięga 1888 roku, gdy zaczęliśmy zamieniać bezużyteczne grunty w miejsca, w których ludzie mogą żyć i zakładać społeczności.

W ciągu ponad 130 lat rozwijaliśmy się głównie poprzez fuzje i przejęcia, docierając do każdego zakątka świata i przekształcając się w firmę, której celem jest przyspieszenie transformacji w kierunku bardziej zrównoważonego świata. Widać to wyraźnie w projektach realizowanych dla klientów oraz w czterech globalnych obszarach biznesowych, w jakich obecnie działamy – Places, Mobility, Resilience i Intelligence.
Dowiedz się więcej o naszej historii
Jak pomagamy klientom
Pomagamy tworzyć zrównoważone miejsca i nimi zarządzać. Miejsca, w których ludzie mogą mieszkać, pracować i się rozwijać. Przykładem takich działań jest przekształcenie dawnych holenderskich koszar wojskowych w jeden z najzdrowszych budynków uniwersyteckich w Europie. Opracowujemy także zrównoważone i innowacyjne rozwiązania w zakresie mobilności, aby zmienić sposób, w jaki poruszamy się po miastach i między nimi. Pomogliśmy na przykład w transformacji metra w Sydney w Australii. Chronimy również świat przyrody i jego zasoby oraz zwiększamy odporność obywateli i miast, na przykład tworząc plany i zarządzając projektami budowy zabezpieczeń przeciwpowodziowych dla Nowego Jorku.
Ale to nasi ludzie wyróżniają nas na tle konkurencji. To pasjonaci i pasjonatki z niepowtarzalną mieszanką umiejętności obejmującą cały cykl życia zasobów i dogłębną wiedzę na temat sektora rynkowego. Potrafią też bezproblemowo zintegrować zasady bezpieczeństwa i higieny pracy, zrównoważony rozwój oraz komponenty cyfrowe podczas projektowania naszych rozwiązań.