You have not accepted cookies yet
This content is blocked. Please accept marketing cookies. You can do this here.
We streven naar een transparante informatievoorziening aan al onze stakeholders. Deze principes zijn het uitgangspunt voor onze niet-financiële rapportage en sluiten aan bij de EU-richtlijn met betrekking tot de bekendmaking van niet-financiële informatie en informatie inzake diversiteit.

Het UN Global Compact-initiatief
Als onderdeel van ons commitment aan het UN Global Compact brengt Arcadis elk jaar een publicatie uit over de voortgang, waarin onze inspanningen om op verantwoorde wijze en in overeenstemming met de Tien Principes van het UN Global Compact te opereren uiteengezet worden. Via de onderstaande links gaat u naar onze jaarlijkse UN Global Compact-voortgangsverslagen.
De GRI-richtlijnen
Het Global Reporting Initiative (GRI) is de ontwikkelaar van 's werelds meest gebruikte standaarden voor duurzaamheidsverslaggeving. De GRI-richtlijnen zijn het uitgangspunt voor onze publicaties over duurzaamheid waarmee we al onze stakeholders zo goed mogelijk informeren. Deze publicaties zijn onderdeel van ons geïntegreerde jaarverslag. Hieronder vindt u onze GRI Content Index-verslagen van de afgelopen jaren.
CDP
Het CDP, voorheen voluit het Carbon Disclosure Project, is een internationale organisatie die gegevens verzamelt en voor investeerders, bedrijven en steden richtlijnen opstelt op het gebied van klimaatverandering, watermanagement en bosbeheer. Het CDP wil hiermee een bijdrage leveren aan economische groei die op de langere termijn ten goede komt aan mensen en de planeet. Arcadis rapporteert haar prestaties op het gebied van klimaatverandering en bosbeheer aan het CDP.
Sustainalytics
Sustainalytics geeft milieu-, sociale en governance-ratings (ESG-ratings), die bedoeld zijn om beleggers te helpen de financiële materiële ESG-risico's van ondernemingen te identificeren en te begrijpen, zowel op het niveau van de veiligheid als op het niveau van de portefeuille.
Arcadis heeft het laagste ESG-risico van 264 onderzochte bedrijven.
EcoVadis
EcoVadis, founded in 2007, is one of the world's largest providers of business sustainability ratings, creating a global network of more than 75,000 rated companies. The methodology is built on international sustainability standards and the Sustainability Scorecard illustrates performance across 21 indicators in four themes: environment, labor & human rights, ethics and sustainable procurement.
ISO 14001
ISO 14001 is een internationale standaard voor milieubeheersystemen. Met deze standaard kunnen we milieuproblemen op een holistische manier herkennen, monitoren en beheersen om onze negatieve invloed te beperken en onze milieuprestaties continu te verbeteren. Klik op de onderstaande links om onze ISO 14001-certificaten te bekijken.
ISO 9001
ISO 9001 is een internationale standaard voor kwaliteitsbeheersystemen, waaronder het beheer van zeven kwaliteitsbeheerprincipes die de basis zijn voor de gehele ISO 9000-reeks. Vrijwel alle werkmaatschappijen van Arcadis zijn ISO 9001 gecertificeerd. Klik op de onderstaande links om onze ISO 9001-certificaten te bekijken.
Health and Safety
We streven wereldwijd naar veiligheid en gezondheid, en gebruiken managementsystemen om onze veiligheids- en gezondheidsprocedures in al onze vestigingen wereldwijd te standaardiseren. Doordat deze managementsystemen rekening houden met verschillen in lokale culturen, de verwachtingen van klanten en de wet- en regelgeving, zijn ze altijd lokaal gecertificeerd. Klik op de onderstaande links om onze veiligheids- en gezondheidscertificaten te bekijken.
Meer informatie over dit project
Neem contact op en ontdek hoe wij jouw organisatie kunnen helpen de kwaliteit van leven te verbeteren.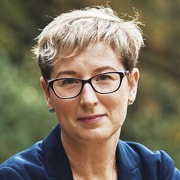 Connect with
Alexis Haass

for more information & questions.
Chief Sustainability Officer
Contact Alexis