You have not accepted cookies yet
This content is blocked. Please accept marketing cookies. You can do this here.
Digital Twin Platform van Arcadis biedt een omgeving voor het modelleren, beheren, bedienen en simuleren van assets, processen en systemen uit de echte wereld. Het platform integreert iedere gegevensbron en werkt met AI-modellen die zijn gebaseerd op grondige kennis van assets en geavanceerde analysemogelijkheden om datagestuurde, bruikbare inzichten te leveren.
Digital Twins kan een aanzienlijk positieve invloed hebben op veel sectoren waar onze klanten werken en de kwaliteit van leven in onze steden en leefomgevingen verbeteren.
Arcadis werkt met klanten in diverse sectoren om te bepalen hoe Digital Twins-technologieën voordelen kan opleveren door onze geavanceerde analysemogelijkheden te combineren met Arcadis' expertise in Duurzaamheid, Veerkracht, Plaatsen en Mobiliteit.
Het verminderen van waterverbruik in productieprocessen, verbeteren van weerbaarheid tegen overstromingen, vergroten van prestaties van assets door real-time beoordeling van de staat ervan, of het verminderen van waterlekkage door geavanceerde hydraulische tweelingenn: Arcadis verbetert de kwaliteit van leven via de ontwikkeling van Digital Twins voor onze klanten.
Hoe kun je Digital Twins in jouw organisatie inzetten
1.

Status Twins

: bewaak en analyseer de conditie en status van een fysieke entiteit of proces
2.

Operational Twins

: maak gebruik van geavanceerde analyse om operaties en prestaties te optimaliseren
3.

Simulation Twins

: simuleer verschillende omstandigheden en what-if-scenario's om inzicht te krijgen in mogelijke invloeden op operaties en assets
4.

Autonomous Twins

: in staat om een asset of proces autonoom te regelen
5.

Cognitive Twins

: in staat om operaties te optimaliseren op basis van kennisverwerving namens alle gebruikers.
Wij definiëren Digital Twins als 'dynamische digitale weergaven van entiteiten uit de echte wereld en hun gedrag, met behulp van modellen met statische en dynamische gegevens die inzichten en interacties opleveren voor haalbare en verbeterde resultaten.'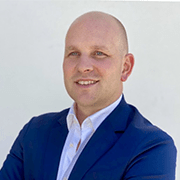 narrow_contact_card_heading
Connect with
Mark Mutter

for more information & questions. Neem contact op met Mark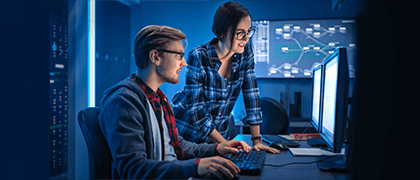 Volledig naar wens aanpasbaar platform
Aanpasbaar platform dat het maken van prototypes van diverse Digital Twin-concepten met klanten snel kan ondersteunen. Met dit platform kunnen wij samen met klanten de potentiële gebruiksscenario's vaststellen, prototypesbouwen en de voordelen en impact snel in echte wereld te testen.
Ons platform combineert geavanceerde analysemogelijkheden waaronder machine learning en kunstmatige intelligentie met Arcadis' sectorgerelateerde expertise en kennis om zinvolle resultaten te realiseren die de kwaliteit van leven verbeteren.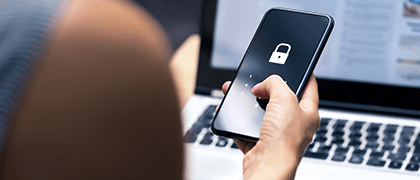 Veilig en schaalbaar
Het platform is gebouwd op een schaalbaar en veilig IoT (Internet of Things) en gegevensplatform dat samen met Microsoft is ontwikkeld. Hierdoor kan Arcadis real-time IoT-gegevens uit iedere bron integreren en gegevenskwaliteit verbeteren met op modellen gebaseerd systeemontwerp gedurende de gehele levenscyclus van een asset. Dit betekent ook dat wij onze oplossing in de omgevingen van onze klanten en via een beheerde service kunnen implementeren.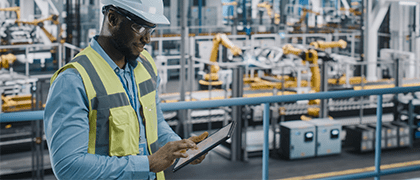 Naadloze integratie
Het platform kan uiteenlopende modellen en toepassingen integreren, waaronder BIM, GIS en technische modellen om eerste ontwerpen te testen in diverse scenario's, te voorspellen hoe assetsin de echte wereld werken, prestaties van eigen activiteiten te bewaken en te verbeteren en te ondersteunen bij ontmanteling en algehele impact op het milieu.
Meer informatie over dit project
Neem contact op en ontdek hoe wij jouw organisatie kunnen helpen de kwaliteit van leven te verbeteren.