You have not accepted cookies yet
This content is blocked. Please accept marketing cookies. You can do this here.
Mit der "Digital Twin Platform" von Arcadis können Assets, Prozesse und Systeme modelliert, verwaltet, betrieben und simuliert werden. Die Plattform eignet sich für jede beliebige Datenquelle und führt KI-Modelle aus, die auf fundierten Kenntnissen von Assets und fortschrittlichen Analysefunktionen basieren, um datengestützte, anwendbare Erkenntnisse zu gewinnen.
Digitale Zwillinge können einen starken Einfluss auf zahlreiche Branchen, in denen unsere Kunden tätig sind, ausüben und die Lebensqualität in unseren Städten und Kommunen verbessern.
Mit unseren Kunden aus verschiedenen Branchen arbeiten wir zusammen und prüfen, wie sie von digitalen Zwillingen profitieren können. Wir unterstützen sie dabei mit unseren fortschrittlichen Analysen und unserer Expertise in den Bereichen Nachhaltigkeit, Resilience, Places und Mobility.
Ob es darum geht, den Wasserverbrauch in Fertigungsprozessen zu senken, den Hochwasserschutz zu optimieren, die Leistung von Assets durch Zustandsbewertungen in Echtzeit zu steigern oder Wasserlecks durch fortschrittliche hydraulische Zwillinge zu reduzieren – Arcadis verbessert die Lebensqualität, indem wir digitale Zwillinge für unsere Kunden entwickeln.
Wie digitale Zwillinge in Ihrem Unternehmen eingesetzt werden können
1.

Status Twins

: Überwachung und Analyse des Ist-Zustands von physischen Anlagen oder Prozessen
2.

Operational Twins

: Nutzung fortschrittlicher Analyseverfahren zur Optimierung von Betrieb und Leistung
3.

Simulation Twins

: Simulation verschiedener Bedingungen und "Was-wäre-wenn"-Szenarien, um mögliche Auswirkungen auf den Betrieb und die Assets zu untersuchen
4.

Autonomous Twins

: Automatische Steuerung von Assets oder Prozessen
5.

Cognitive Twins

: Kundenspezifische Optimierung von Verfahren mithilfe von Deep Learning
Wir definieren digitale Zwillinge als "dynamische digitale Abbildungen von realen Einheiten und deren Funktionsweisen unter Verwendung von Modellen mit statischen und dynamischen Daten, die Einblicke und Interaktionen und dadurch anwendbare und bessere Ergebnisse bieten."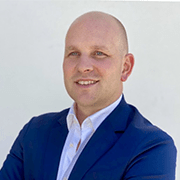 Erfahren Sie mehr über unsere digitalen Lösungen
Nehmen Sie Kontakt mit
Mark Mutter

auf, um mehr zu erfahren Wenden Sie sich an Mark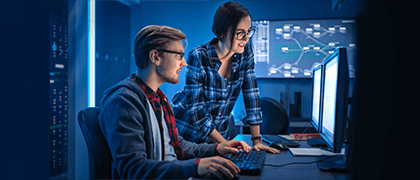 Eine hochgradig konfigurierbare Plattform
Es handelt sich um eine konfigurierbare Plattform, die das Prototyping einer Reihe von digitalen Zwillingskonzepten in Zusammenarbeit mit Kunden effizient unterstützen kann. So können wir gemeinsam mit unseren Kunden potenzielle Anwendungsfälle identifizieren, Prototypen entwickeln und die Vorteile und Auswirkungen in einer realen Umgebung schnell testen.
Unsere Plattform kombiniert fortschrittliche Analysefunktionen, darunter maschinelles Lernen und künstliche Intelligenz, mit der Branchenexpertise und dem Know-how von Arcadis, um aussagekräftige Ergebnisse zur Verbesserung der Lebensqualität zu liefern.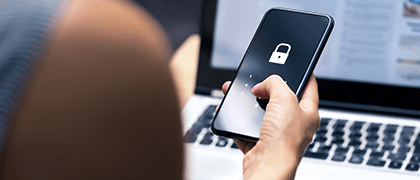 Sicher und skalierbar
Die Plattform basiert auf einer skalierbaren und sicheren IoT- (Internet of Things) und Datenplattform, die in Zusammenarbeit mit Microsoft entwickelt wurde. Dadurch kann Arcadis die IoT-Echtzeitdaten aus beliebigen Quellen integrieren und die Datenqualität durch modellbasiertes System Engineering während des gesamten Asset-Lebenszyklus verbessern. Somit können wir auch unsere Lösung in den Umgebungen unserer Kunden sowie über einen Managed Service einsetzen.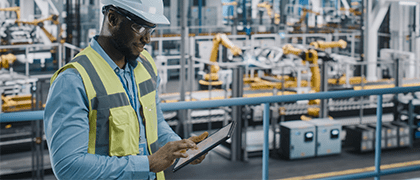 Nahtlose Integration
Die Plattform kann eine Vielzahl von Modellen und Anwendungen integrieren, darunter BIM, GIS und Engineering-Modelle, um erste Entwürfe anhand verschiedener Szenarien zu testen, Prognosen für den Asset-Betrieb in der Praxis zu erstellen, die Leistung während des Betriebs zu überwachen und zu verbessern sowie bei der Stilllegung und der Umweltverträglichkeitsprüfung zu unterstützen.
Erfahren Sie mehr zu diesem Projekt
Wir hoffen, unsere Inhalte inspirieren auch Sie. Kontaktieren Sie uns gern und besprechen Sie mit uns, wie wir gemeinsam die Lebensqualität in Ihrem Geschäftsumfeld verbessern können.