You have not accepted cookies yet
This content is blocked. Please accept marketing cookies. You can do this here.
Mensen staan centraal in onze visie van verbetering van levenskwaliteit. Wereldwijde data, software en platforms nemen snel toe. Daarom bouwen wij aan een sterke community van digitaal vaardige individuen. Verschillende initiatieven stellen hen in staat om continu hun competenties te vergroten, efficiëntie te verbeteren en innovaties te ondersteunen binnen projecten.
Voor onze mensen hebben we initiatieven op het gebied van 'digital', met kennis en informatie over digitale technieken en duurzaamheid, de kans om creatieve ideeën uit te proberen en de tools om competenties te ontwikkelen die nodig zijn voor succes, nu en in de toekomst.
De competenties en middelen om digitale leiders te zijn
Als wereldwijde onderneming verwerken wij belangrijke gegevens uit veel verschillende projecten in diverse disciplines met uiteenlopende (software)technologieën. We gebruiken deze gegevens en software om informatie te koppelen over de fysieke en functionele kenmerken van de gebouwde omgeving. Denk bijvoorbeeld aan adviezen, planning, ontwerpen, realisatie, operatie en onderhoud. Onze mensen maken klantervaringen uniek. Hen de competenties en middelen bieden op het gebied van data en digital, helpt klanten hun doelstellingen te behalen.
Meer over dit digitale product
Voor projecten of andere informatie, laat uw gegevens achter en wij nemen contact op.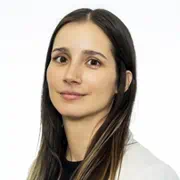 Neem contact op met
Mar Zumaquero

voor meer informatie
Global Innovation Management Director
Neem contact op met Mar