You have not accepted cookies yet
This content is blocked. Please accept marketing cookies. You can do this here.
Les efforts d'engagement de nos parties prenantes sont transparents et inclusifs. Ces principes étayent nos rapports autres que financiers, qui sont conformes à la directive de l'UE sur la divulgation d'informations autres que financières et sur la diversité.
Le Pacte mondial de l'ONU
Dans le cadre de son engagement à l'égard du Pacte mondial de l'ONU, Arcadis publie chaque année une communication sur les progrès, qui décrit nos efforts pour fonctionner de manière responsable et conformément aux Dix principes du Pacte mondial de l'ONU. Nos communications annuelles sur les progrès réalisés vis-à-vis du Pacte mondial de l'ONU sont disponibles ci-dessous.

The UN Global Compact
As part of our commitment to the UN Global Compact, each year Arcadis releases a Communication on Progress, which outlines our efforts to operate responsibly and in accordance with the Ten Principles of the UN Global Compact. Our annual UN Global Compact Communications on Progress are available below.
Les normes GRI
La Global Reporting Initiative (GRI) est l'organisation qui élabore les normes les plus utilisées dans le monde pour la création de rapports d'entreprise sur le développement durable. Nous utilisons les normes GRI pour communiquer des informations sur nos efforts déployés en matière de développement durable, dans une démarche de transparence avec toutes nos parties prenantes. Ces informations sont incluses dans notre rapport annuel intégré. Vous trouverez, ci-dessous, notre index de contenu GRI.
CDP
Formerly known as the Carbon Disclosure Project, CDP is an international organization that collects data and produces guidance, for investors, companies, and cities, on climate change, water and forestry. CDP's mission is to see thriving economies that works for people and the planet in the long term. Arcadis discloses its performance on Climate Change to CDP.
EcoVadis
EcoVadis, founded in 2007, is one of the world's largest providers of business sustainability ratings, creating a global network of more than 75,000 rated companies. The methodology is built on international sustainability standards and the Sustainability Scorecard illustrates performance across 21 indicators in four themes: environment, labor & human rights, ethics and sustainable procurement.
ISO 14001
ISO 14001 est un ensemble de normes internationales pour les systèmes de gestion de l'environnement. Ces normes permettent d'identifier, gérer, surveiller et contrôler les risques environnementaux dans leur ensemble, afin d'en maitriser les impacts et d'améliorer continuellement nos performances environnementales. Pour voir nos certificats ISO 14001, cliquez sur les liens ci-dessous.
ISO 9001
ISO 9001 est un ensemble de normes internationales traitant des principes fondamentaux des systèmes de gestion de la qualité, y compris les sept principes de gestion de la qualité qui constituent la base de la famille des normes. Presque toutes les sociétés d'Arcadis sont certifiées ISO 9001. Pour voir nos certificats ISO 9001, cliquez sur les liens ci-dessous.
Santé et sécurité
Nous nous engageons à l'échelle mondiale en matière de santé et de sécurité. Cet engagement s'inscrit dans un système de gestion conçu pour standardiser les pratiques de santé et de sécurité sur l'ensemble de l'entreprise, tout en tenant compte des nuances locales concernant la culture, les attentes des clients et la réglementation. Pour respecter au mieux ces spécificités, nous certifions nos systèmes de management de la santé et de la sécurité au niveau des pays. Pour consulter nos certifications en matière de santé et sécurité, cliquez sur les liens ci-dessous.
En savoir plus sur ce projet
Nous espérons que cette histoire vous a plu. Nous serions ravis de prendre contact avec vous et de discuter de comment nous pouvons vous aider à améliorer la qualité de vie dans votre entreprise.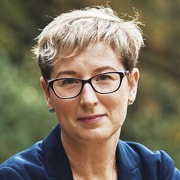 Connect with
Alexis Haass

for more information & questions.
Chief Sustainability Officer
Contact Alexis