You have not accepted cookies yet
This content is blocked. Please accept marketing cookies. You can do this here.
Program is first of its kind for Louisiana Department of Transportation & Development
The $4M contract includes program planning and executive over five years
BATON ROUGE, LA – November 07, 2023 – Arcadis, a leading global design and consultancy organization for natural and built assets, announced today that it has been selected by the Louisiana Department of Transportation & Development (LADOTD) to develop and implement a Transportation Systems Management and Operations (TSMO) program that will help optimize existing transportation systems and improve mobility and reliability across the state. The contract is valued at a maximum of $4 million.
In the first program of its kind for LADOTD, Arcadis will provide program management services, strategic plan development and community engagement, TSMO policy development, and TSMO strategies and solutions, such as funding and benefit-cost analysis, and grant application writing and support, over a five-year period. Some of the benefits expected as a result of the TSMO program include improvements in traffic congestion, fuel consumption, air quality, traffic safety and reliability.
TSMO programs are becoming more common in the U.S., as states look at ways to improve and maximize the lifespan of existing assets, like roadways and bridges, before embarking on expensive construction projects.
Wassim Selman, North America Mobility Business Area Leader for Arcadis, said: "As transportation continues to evolve, and transportation modes become more sophisticated, finding opportunities to enhance and strengthen existing services and infrastructure is essential to the driver experience. Just as important is implementing changes that will have a positive impact on the environment."
Arcadis is the lead consultant on the project, having served the client on multiple Intelligent Transportation System (ITS) contracts over the last 15 years. Project partners HNTB and La Terre Engineering bring experience that provides a holistic and localized approach to the plan. Together, the team will assist LADOTD in developing the program before deploying sustainable solutions such as traffic incident management and integrated corridor management in communities across Louisiana.
Josh Harrouch, LADOTD ITS Director, said: "LADOTD has worked with Arcadis for years on ITS projects, and we know we have a strong partner in developing a strategic program to help better manage our assets. We look forward to their assistance in making the TSMO program one of the core functions of LADOTD."
Akhil Chauhan, Account Leader for Arcadis, said: "Our longstanding relationship with LADOTD gives us a clear understanding of their goals. And by leveraging our team's national TSMO experience, which includes hundreds of TSMO and related projects, we are confident we can help create a safer, more efficient and more reliable transportation system for the state of Louisiana."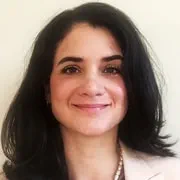 Connect with
Marisol Espinosa

for more information & questions.
Marisol Espinosa,

Director of Corporate Communications, North America Contact Marisol