You have not accepted cookies yet
This content is blocked. Please accept marketing cookies. You can do this here.
The fastest-growing city in Arizona celebrates opening of first high school

New facility promises equitable access to education in state-of-the-art environment
SOMERTON, AZ – October 17, 2023 – Arcadis, a leading global design and consultancy organization for natural and built assets, is pleased to announce the completion of Somerton High School in Somerton, Arizona, the first high school in the area. The school opened to incoming first-year students in time for the fall academic season.
Somerton is one of the fastest-growing cities in Arizona and 97 percent Latino. But without a local high school, students have been commuting nearly an hour each way to other schools in the area making it difficult to participate in sports or other after-school programs. Arcadis partnered with the Yuma Union High School District to build a safe and convenient high school for students in their own community.
The new building is a state-of-the-art facility, boasting 39 classrooms, eight labs, two art studios, a welding studio, choir and band rooms, five Career Technical Education (CTE) classrooms and three self-contained education classrooms. Athletics were also a core consideration. The school contains an auxiliary gymnasium, wrestling room, weight room, athletic training, football/soccer field, tennis courts, a baseball field and a softball field.
Arcadis provided construction management and program management on the project, as well as solutions for alternative delivery methods of materials, cost certainty and project completion.
Nilesh Parmar, North America Places Business Area Leader at Arcadis, said: "Somerton High School was built to give local area students the same opportunities as other students who live closer to their own schools. Its opening will undoubtedly have positive, far-reaching impacts on the overall community well beyond the first year."
Bill Lukehart, North America Program Director and Southwest Group Leader for Places Project and Program Management at Arcadis, said: "This project aligns directly with our commitment to building livable places where people and communities can thrive. We are grateful for the close partnership we have with the Somerton community and Yuma Union High School District and are excited to see the impact the school has on students."
Lucky Arvizo, Somerton High School Principal, said: "Whether it's academics, athletics, CTE programs, fine arts or any other extracurricular activity, we want to give our students a full educational experience and we want our students to be excited to come to school. Our motto is WIN with excellence. WIN stands for What's Important Now. We have long-term goals and long-term objectives, but they don't happen overnight. As faculty, staff and students, we must ask ourselves every day, 'What is important now in order to accomplish those long-term goals?' So, WIN with excellence."
Over the past five years, Arcadis' Places Program and Project Management group has completed 180 K-12 projects in North America worth approximately $4 billion. Arcadis' industry expertise covers the entire lifecycle of program and project management for both large and small projects and programs serving private and public owners alike.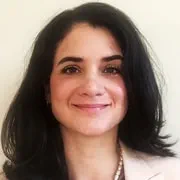 Connect with
Marisol Espinosa

for more information & questions.
Marisol Espinosa,

Director of Corporate Communications, North America Contact Marisol