You have not accepted cookies yet
This content is blocked. Please accept marketing cookies. You can do this here.
Our sustainability efforts are aligned with the United Nations Sustainable Development Goals (SDGs). These goals are designed to ensure development that meets people's needs without compromising the lives of future generations. Over the last five years we have oriented our business operations and disclosure practices around the SDGs. After engaging with a broad set of internal and external stakeholders, we have selected "focused impact" SDGs, where we can leverage our skills, expertise, and global scale to make an outsized, positive contribution to their achievement:
We have also selected three "specialized impact" SDGs, where we can also make a positive contribution:
Find out more about this project
We hope you enjoyed this story. It would be our pleasure to connect with you and discuss how we can help you improve the quality of life at your business.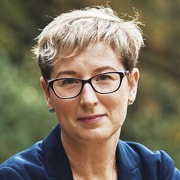 Connect with
Alexis Haass

for more information & questions.
Chief Sustainability Officer
Contact Alexis