You have not accepted cookies yet
This content is blocked. Please accept marketing cookies. You can do this here.
Leading built environment consultancy Arcadis has moved from its Kings Cross HQ to 80 Fenchurch Street (80Fen), in the heart of the City of London
The move reflects an evolution in ways of working, in which choice and flexibility are key; an approach that has led to Arcadis being named Best Big Company to work for in London
Over 20 different types of workspace will be available, enabled by Arcadis's own Building Intelligence technology to manage capacity and support 'activity-based' working
(8 June 2021) Arcadis has announced the opening of its new London office at 80 Fenchurch Street, in the heart of the City of London. From 14 June 2021, the business will be operating out of new premises, with over 40,800 sq ft of new office space across two floors, purpose-built around the needs and preferences of its people.
The move signals a fundamental change in Arcadis's approach to its office estate, with the emphasis on ways of working increasingly shifting from 'where' to 'how'. It comes as part of a global review and ongoing commitment to embrace remote and fully flexible ways of working, which began in 2020 and has since been both reinforced and accelerated by changes resulting from the pandemic. As such, 80Fen will provide a blueprint for future offices both in the UK and worldwide.
According to a series of internal engagement surveys, Arcadis found that 70% of its people would like to visit the office between 1-3 days per week, post-pandemic. The office clearly still has an important role to play, but the data shows the extent to which people value sustainability, flexibility and choice. Nearly half of respondents reported that they would want to visit the office to work on specific tasks or projects with colleagues, and nearly 40% to socialise and be part of a work community.
Arcadis's approach at 80Fen has therefore been about enabling people to make choices that satisfy both personal and work commitments – and recognising that these are not set in stone and may continue to change over time. Employees will have complete autonomy to manage where they work, in a way that best suits their needs. This flexible 'no one-size-fits-all' approach to the workplace has contributed to Arcadis being named Best Big Company to work for in London, and among the top 3 Best Big Companies to work for nationally.
At 80Fen the concept of 'activity-based working' will be key, with the office providing far greater diversity of work settings. There will be more than 20 different types of workspace - ranging from open plan desks to collaborative and private workspaces, project areas, touchdown areas, call rooms and informal meeting areas, in addition to a purpose-built innovation area and a flexible event space, all of which enable people to work as flexibly as possible.
Technology sits at the core, with 'smart' features embedded as a key design principle. The space is equipped with Arcadis's own Building Intelligence software, provided in partnership with ICONICS. This incorporates a unified suite of apps, including environment and utilisation sensors, digital access, a branded Visitor Management System, and apps for mobile and digital signage, along with touch-free desk booking systems and the ability to control individual temperature and light settings in enclosed spaces.
Not only does this help people find the right spaces for their tasks, but the resulting data also gives a rich picture of how the building is operating and how people are engaging within it. It means the space can be flexed in different ways. For example, monitoring energy and water consumption can help to manage and reduce use; air quality and thermal comfort sensors will better regulate the environment and ensure people are comfortable; and desk booking systems can be used to help manage capacity requirements, with available spaces being turned 'on' and 'off' as required. This can help to reduce space requirements by over 30%. Meanwhile, improving the performance of a building can reduce the energy needed for heating, ventilation and air conditioning by as much as 75%, with a further 25% reduction in lighting energy. This will make a significant difference not only in terms of lowering costs, but also reducing carbon consumption and mitigating environmental impact.
80Fen has been designed as a place for collaboration, shared ideas and social interaction, but crucially also in a way that supports the health of employees. It features a range of social and wellbeing environments including quiet libraries, coffee lounges, a winter garden and contemplation and wellness rooms.
As one of a new breed of sustainable office buildings, 80Fen has a BREEAM 'Excellent' rating, and reflects best practice in sustainable design and health and wellbeing by maximising natural and atmospheric light and incorporating biophilic design and planting.
Mark Cowlard, CEO of Arcadis UK and Ireland said:
"The move to 80Fen represents an exciting new chapter for Arcadis. Over the last 12 months, we have been helping our clients chart a path to recovery, and are now practising what we preach through a flexible, inclusive, sustainable, and digitally-enabled new London base. We firmly believe that we still need offices and office space, but it must be a different type of space that reflects the changing nature of the work-day and our workforce.
"The continued strength of the City office market demonstrates the importance of having a place for collaboration, shared ideas and social interaction, and the impact this has not only on productivity, but crucially the health and wellbeing of employees.
"For us, 80Fen isn't just a one-time fit-out, it's a step change in how we use and curate space. It's about people working in a very different, more mobile, flexible and even healthier way; which they can do at 80Fen. This approach has been reinforced by changes to the way we work during the pandemic, but for Arcadis, the shift started long before, and we can't wait to call the City of London our home."
Speaking on behalf of the City of London Corporation's Planning and Transportation Committee, Deputy Chairman Oliver Sells QC, added:
"We are pleased to welcome Arcadis to their new home in the City of London. Big business moves such as this show that the Square Mile continues to be an attractive location from which to trade.
"Arcadis relocating to the fantastic space at 80Fen shows that demand to return to the office is now being realised by business owners. We know that many workers are fatigued with remote working and employers are also keen to get back to a central office as Government restrictions ease.
"We are confident that the City will remain a magnet for world-class talent, as we embark on our exciting plans to boost attractiveness even further through additional culture, leisure and great spaces."
John Dickie, Chief Executive at London First, said:
"This move is a huge vote of confidence in the capital as one of the greatest places in the world to do business.
"Arcadis was recently recognised as one of the best companies to work for in London, and its commitment to building a great environment for its staff shows that they are firmly at the heart of its plans for the future."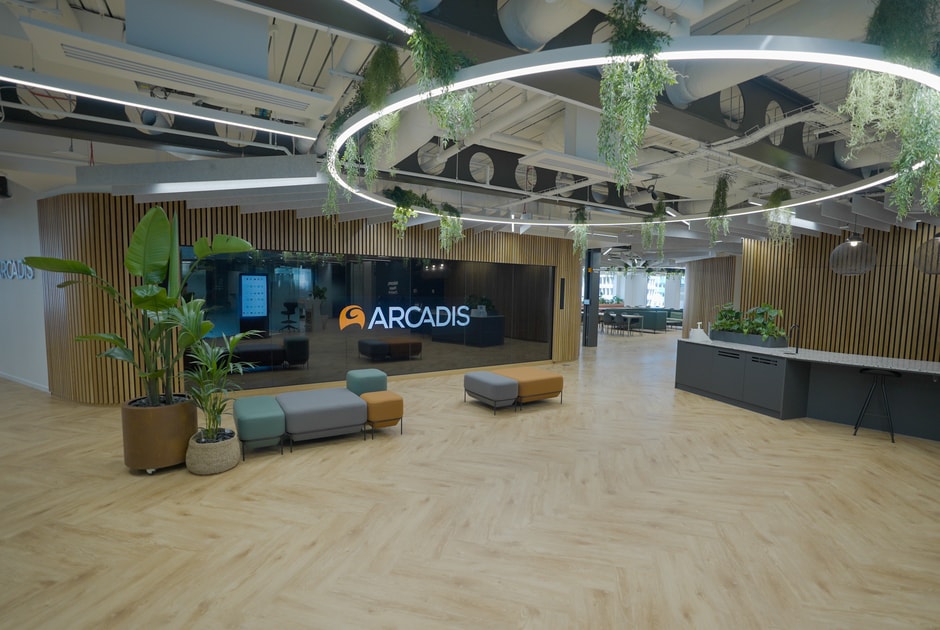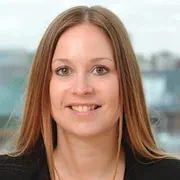 Connect with
Kerri Moore

for more information & questions.
Kerri Moore,

Corporate Communications Contact Kerri