The Million-Pound Tree. Should nature's benefits come for free?
Everyone loves green spaces. Whether it's a park, community garden or playing field, they are crucial to escaping the stress and pollution of our busy lives.
But, do they do enough for a city?
In this episode, we examine our natural assets and explore how natural capital, the basic conditions for human existence, builds a bridge between the environment, the economy and the communities in our cities. If we don't factor it in to all our city planning, do we risk threatening our quality of life and wellbeing for future generations?
Find out more

about this topic
Long Story Short
The Future Cities podcast from Arcadis UK explores what lies ahead for our cities and the people who live, work, move, and play in them.
We take the big issues facing people in the UK and condense them in to short, snappy conversations where experts give their opinions on the latest trends that will influence the quality of life of people across the country.
If you're interested in how our cities are changing and what our lives will be like in the future, then this is the podcast for you. Look out for new episodes every month and subscribe to the series so you don't miss a thing!
Listen & Subscribe
Apple Podcasts
Soundcloud
Spotify
See all episodes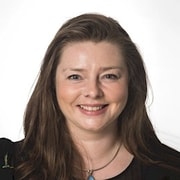 Connect with
Martina Girvan

for more information & questions.
Technical Director, Natural Capital
Contact Martina
Transcription
Emma Nelson
Hello and welcome to Long Story Short the podcast from Arcadis UK in which we explore what lies ahead for our cities and the people who live, move, work and play in them. I'm Emma Nelson, and coming up in this episode. Water, air, greenery, space - the stuff of life itself.

Martina Girvan
The tree is your asset. It takes up water and provides oxygen. All of those depend on how healthy the tree is.

Emma Nelson
My guests, Martina Girvan and Joy Lo Dico, will explore what's known as Natural Capital and what benefits it brings. But, also how the people who build our cities need to think about what they use.

Joy Lo Dico
You have the question, ok well, you've taken these with a motivation for enhancing humanity. However, humanity is also enhanced by having good environment, please also be explicit about where you are going to put it back.

Emma Nelson
That's all to come on Long Story Short, the future cities podcast from Arcadis UK. And a very warm welcome to today's programme. Joining me in the studio.

Martina Girvan
Hi, my name is Martina Garvin. I'm a Technical Director for Arcadis and I'm leading in the field of Natural Environment and Natural Capital.

Joy Lo Dico
Hello, I'm Joy Lo Dico. I'm a journalist working on politics and the environment.

Emma Nelson
Water, air, greenery - they keep our cities alive. But do people really know what Natural Capital is and do we realise how important a role it plays. First of all can we define what natural capital is? Joy, it's an economic term for the most natural stuff on earth.

Joy Lo Dico
Yes, so we have always thought about nature as this sort of almost incalculable mass. And we see the trees and we see the sky and we see the water and we think, isn't that lovely. At some point environmental economics began to get this new term in it called Natural Capital, where people say well actually rather than just hugging these trees why don't we begin to actually count their benefits and their benefits go beyond just the timber that is produced. And you begin to think of it as an entirety, as a kind of holistic entirety and say well actually what is this worth to us in terms of: soil health; carbon dioxide; carbon stores within trees; air pollution; water storage in icebergs. Let us try and actually do an accounting system for all these amazing natural assets we have, not just the ones that we use and turn into a product and put into a shop somewhere.

Emma Nelson
Martina, how would you define natural capital?

Martina Girvan
I think the tree is a really good example. If you look at the Natural Capital, the tree is your asset. That's what you're getting benefit from and you get a lot of different benefits, you know passive cooling, the tree gives you shade, it gives you equality benefits, it takes up water and provides oxygen. So, all of those benefits though do depend on how healthy the tree is.

Emma Nelson
What does it mean when you're dealing with people at Arcadis?

Martina Girvan
It's a broad topic, a really broad topic. And for us it's about how we can improve the services we provide, improve what we do for our clients in making these holistic decisions. So you know I would say Natural Capital is the things that we think come for free, but they don't. So for every one pound for example you spend on a food shop, we spend another pound on clearing up the degradation or damage done to the environment from producing that food. So we're trying to make better decisions for our clients, better decisions on projects, and that goes from strategies to design planning, and then you know actually the financial mechanisms as well.

Emma Nelson
And there is this distinction that's often made isn't there Joy or has to be made between what's nice to have, such as clean air and a nice green park to run around in and and also what's necessary to sustain life.

Joy Lo Dico
Yes. So when we're talking about our assets we think of it as a balance sheet. As we begin to deplete our assets, we begin to have a problem because our capital store is reduced. On a big level that is climate change. So when we've got too much carbon dioxide in the atmosphere we're creating climate change which is creating imbalance and ultimately a deficit for how we run the world. When you are talking about water usage and you're basically using too much water from all sorts of underground aquifers, it's irreplaceable. When you're cutting down forests, you're depleting carbon storage and it causes problems. The other side of Natural Capital can add in some further accounting which is how we as humans interact with it and that is what makes us breathe well, having cleaner air - not having lots of pollution - and having green spaces and interaction which in fact is very good for our our well-being and our connection with the natural planet.

Emma Nelson
Well the way natural capital improves our quality of life has in fact been measured. Let's hear now from the Labour peer Baroness Young. She is former head of the RSPB, former chair of the Environment Agency and she's now the head of the Woodland Trust.

Baroness Young
There is absolutely no doubt that having green open spaces, wildlife, trees and plants has major proven evidence based impacts on health and mental health. So if you walk in an open space for 13 and a half minutes every day with trees and greenery, you can reduce your risk of depression by 50 percent. But I bet you anything I couldn't find you a local plan that says that.

Emma Nelson
But Martina, Natural Capital isn't accounted in nation's wealth accounting systems. Why isn't that the case?

Martina Girvan
Well actually the UK are quite advanced in this and we are in fact creating Natural Capital accounts for all of our ecosystem services. Defra (Department for Environment, Food and Rural Affairs) and the Office of National Statistics are doing exactly that. And when you look at the value of even just some of the ecosystem services we have counted, they're about half of our GDP. So half of how we count our usual financial wealth.

Joy Lo Dico
The great thinker in the UK on this is Dieter Helm who's a professor at Oxford University and Chair of the Natural Capital Committee and was also an adviser to Michael Gove when he was Environment Secretary. And they started to introduce a proper form of accounting for our assets, and the Environment Bill, which has never appeared, would have directed money towards the things that in fact enhance our Natural Capital rather than deplete it.

Emma Nelson
And what happens if we don't make it a priority Martina?

Martina Girvan
Well we won't see a future. It's as simple as that. So part of what we do is is saying yes it's fundamental, yes we have a responsibility of stewardship for the environment, however if we want to survive as a people we need to take account of this. There are disbenefits of not having access to nature, for example people will have a reduced life expectancy by 12 percent not having access to nature. And when you think about it it's very obvious, the human eye can discriminate over 2000 shades of green but maybe only 100 hundred shades of red. We have grown up being able to discriminate in our environment because we've needed to eat and shelter and figure out what we're doing. And the more and more we become disconnected from that, not only are we reducing these services that we need for life, but our physical health our mental health and our social health is really really suffering. And especially in cities, people I think are deciding that we don't want to live this way anymore. We want to live a different way where we take our streets back, where we have green spaces, where our children can breathe.

Emma Nelson
Joy, have have we recognised how much we actually need this greenery?

Joy Lo Dico
As we built cities we built them in a sense to exclude nature because nature was so chaotic. So we paved over our streets that were muddy. We cut down most of the trees because they're impossible to navigate. Insects are an absolute pain inside an office, you sort of want to get rid of everything. And then at some point we've come to a kind rather grand realisation that we are indeed connected to everything and to particularly the kind of environments outside. So we needed to kind of have natural pathways through the cities which is why you want to create parks where there is biodiversity, where insects can land, where pollination can happen, where birds can stop on their way to somewhere else - so just integrating it entirely back into the system. And city planners are beginning to build this in in various quite interesting ways.

Emma Nelson
And people who live in our cities are doing their bit too. Let's hear now from Natalie Cotton, she's a city dweller but she also happens to be Secretary of the London Beekeepers Association.

Natalie Cotton
Honeybees have become quite symbolic for city dwellers as a means of demonstrating that they are saving nature. In a way it's an easy thing to grasp - people can understand the plight of the bee and it can lead to a great conversation about how actually be bees and flowers go together. So actually anyone in the city can do their bit to help biodiversity simply by planting up a window box.

Emma Nelson
You're listening to Long Story Short the podcast from Arcadis UK about the cities we live, work and play in. We're talking about Natural Capital. Can you put a value on natural resources be it social, financial or otherwise? And what happens when there are competing interests?

Emma Nelson
Martina, can you genuinely tell a client that if they plant a tree that their development will benefit in such or such a way?

Martina Girvan
Yes you can. And we have produce studies showing for example Northwest Bicester was an eco-town in Oxfordshire and we looked at the treatment train for water which was sustainable drainage. So rather than putting in great big concrete pipes we're putting in rain gardens, swales which are green areas which water can run through. And we calculated that the benefits per household were around £750 per annum per household from the sustainable drainage systems. We're working with Thames Water as well to look at retrofitting sustainable drainage into cities. So yes there are ways that we can calculate how much money these green infrastructure can add in terms of benefits.

Emma Nelson
And especially when you're building in let's say this the centre of London, there's the idea of the million pound tree isn't there Joy.

Joy Lo Dico
Yes so, there's been a complete turnaround in how nature is viewed. One of the great examples of Natural Capital is that a tree in a garden square or a street in a residential area of London is not just a tree. A combination of its ability to store water, store rain, clean the air and also look aesthetically nice means eventually you can look at that tree and say actually that tree is not worth two thousand pounds in timber value it's worth a million pounds. And part of that the reason it's so high particularly in London is that people want to live near trees because of the aesthetic value and it boosts house prices in the vicinity. It becomes incredibly valuable for the people who are in fact trading on the periphery of it. Another example of this is a development called Woodberry Down in northeast London which had been a reservoir with fencing around it so nobody could go in. The land next to it was being developed for housing and suddenly the developers were persuaded that in fact this this whole reservoir was an amazing nature reserve. Low and behold house prices go up when they come up for sale and also Woodberry Down suddenly becomes a fully functioning nature reserve again and it's absolutely flourishing at the moment.

Emma Nelson
How easy, Martina, is it for you to persuade the clients that you work with that something as sexy as sustainable drainage is actually going to bring them extra money at the end of the day, that it is worth it for them to make that extra step which they might not have thought of or might not have thought necessary?

Martina Girvan
I think with house builders it is quite tangible because they can see the increased house prices. With other sectors, the water sector actually, Yorkshire Water are doing amazing things in Natural Capital, realising that if we can manage water in the uplands we can have cleaner water, less runoff from agricultural fields - so the water industry are getting it too. I think where we are struggling more is in inner city developments where every square meter obviously is a valuable land. So to give up a little bit of that square meter for green space, we're still seeing a challenge.

Emma Nelson
But Joy the issue that comes in here is if you have private developers who can see a tangible profit that's one thing, but there is a big issue of budget constraints especially when you're doing things with councils - a council I am sure would love to work on improving air quality and landscaping parks. But at the end of the day if they're under the cosh to build more homes and get them up quickly, really they're not going to think about much else other than bricks and mortar are they?

Joy Lo Dico
The point about Natural Capital as an environmental economic system is you begin to look at those assets like trees that clean the air, or in the case of something like Yorkshire Water forests on the banks that absorb the water on the way down that control water flows and start saying hang on there's actually quite a cheap way of fixing pollution problems, excessive water, water storage, water flows and that does not involve high tech solutions, it involves in fact the most technologically advanced solutions which have been developed by nature over millions and millions and millions of years and in fact if we can see the financial benefits of them we can actually reintegrate them into the systems.

Emma Nelson
There have been difficulties with joined up thinking, however, let's hear again from Baroness Young, she's a former Chair of the Environment Agency and she's currently Head of the Woodland Trust. She gave us an example of how hard it is sometimes to get different groups to work together.

Baroness Young
It's really difficult to construct the value chain that actually produces change. The Environment Agency had been trying, for example, on natural flood risk management by persuading farmers and trying to get grants for them to plant trees in upland river catchments so that the water doesn't run straight into the rivers and flood Carlisle. But you could imagine that involves agricultural budgets, Environment Agencies flood risk management budget, house builders, local authorities, anybody who deals with floods, insurance industry. Incredibly difficult value chains to construct. So as yet I'm not wholly convinced that we've got an operational model yet.

Emma Nelson
So Martina would you say that Baroness Young has a point there?

Martina Girvan
So there are various systems, but that can be quite hard to access the finances. So we have advised the Environment Agency on cost benefits of managing water through natural processes and the same with the inner city SuDS (Sustainable Drainage Systems) it is demonstrating what benefits you can get and then showing actually that it doesn't cost that much. But part of that is also turning into tangible money. So we are also talking to financial institutions about how we can actually get a better rate of loan for people that are building resilient and green infrastructure, resilient cities because that is going to become ever more important as we see how climate change is affecting our cities, affecting flash flooding, the heat, we even have degradation of tarmac sometimes it gets so hot it melts. So I think the lender piece is very very important here that we get the financial investors to realise that investing in the future means investing in resilient cities.

Emma Nelson
What about us as citizens Joy. If you walk into any up-market supermarket you will probably see trolleys being filled with large bottles of expensive water that people think nothing of spending up to three pounds on. Yet we sometimes get very cross about having to spend money on the stuff that comes out of our tap, we assume that that should come for free.

Joy Lo Dico
Well the stuff that comes up can't come for free because at some point it has to be filtered, processed and all the pipes need to be looked after. So although water, like air and soil, is one of those things that we think that the Earth has gifted to us for our use, the companies who run the water systems need to make profit because they are privatized companies, now unless we want a nationalised system, we have to accept that there has to be some financial incentives for them. Again you go back to Natural Capital and you begin to say to those companies that are making profit 'you may be able to make a profit in a more sustainable way than you are doing at the moment there are alternatives - there are ways of doing it that in fact are beneficial to everybody.'

Emma Nelson
The issue of profit though, Martina, has become incredibly thorny in the last few years. It has made the issue of money in Natural Capital quite a problematic one for us hasn't it?

Martina Girvan
I think that there is a bit of a mindset change that needs to come about which is happening. So the water companies have been challenged by Ofwat to do better by nature. So we are going through a process where we're advising water companies on their biodiversity action plans, how they can manage their land to be better for nature. And we're working with Thames Water who had a piece of land that they gifted on a lease to a school called Ambitious About Autism, a treehouse school, and they are building an eco therapy garden with our help on that land which is bringing communities together.

Emma Nelson
Well a little earlier I went along to treehouse school in north London to find out how it works.

Julia Lampard
Hello I'm Julia Lampard. I work for Ambitious About Autism and one of the things that I do is a project that we call Saplings.

Emma Nelson
Here in the allotment was surrounded by an explosion of green, trees, wild flowers and an abundance of ripe veg.

Julia Lampard
We've got a massive range of stuff here. So we've got rainbow chard, very pretty, beetroot, purple runner beans, tomatoes, potatoes, kale. The children that attend treehouse school they all have complex autism. We've been doing some small bits of horticulture with them and they were doing brilliantly but we didn't have the space. So when Thames Water came along and said to us 'we'll give you that piece of land on a peppercorn rent.' We said Yeah we'd love that.

Emma Nelson
The school rents the land for a pound a year but Julia says the benefits are priceless.

Julia Lampard
They responded really well, particularly some pupils who don't find it easy to be contained in the classroom environment. They really like being outside. We're keen to engage positively with our local community. We're in a very public space we're on an alleyway which a lot of people use is a through cut and actually we get lots of people offering to give us resources which is completely fantastic - I say no to nothing. For me that's great to be able to talk to people and they're always incredibly engaged and ask lots of questions and are really interested in what we're doing. So that's been a great benefit as well.

Emma Nelson
Julia Lampard from the charity Ambitious About Autism there speaking to me earlier in an allotment in Muswell Hill.

Emma Nelson
You're listening to Long Story Short the cities podcast from Arcadis UK. We're talking about Natural Capital today and joining me in the studio is Martina Girvan from Arcadis UK and the independent journalist Joy Lo Dico.

Emma Nelson
So what needs to be done here? There's a lot of talk about the word responsibility, stewardship, making sure that the Natural Capital agenda is listened to and recognised. One thing that a lot of people suggest, Martina, is that the words are just too complicated for us to actually find any of this relevant to our daily lives.

Martina Girvan
And I agree. We don't do our sales any favours. So we started off with the term 'biodiversity' but most people thought biodiversity was something to do with washing powder. And then we moved on to the term the 'ecosystem services'. Now we've moved on to the term 'natural capita' but we also use words such as green infrastructure, sustainable drainage, water sensitive design, blue brown infrastructure. So it is difficult and it is challenging and the different sectors that we work with - water, transportation, finance institutions - all have their own language as to how they relate to this. So I think part of the work we're doing is to make it tangible to different people.

Joy Lo Dico
Except everybody who's working in any sort of company, in government, and individuals actually respond to things in an emotional way and there were a couple of stories that went round about the collapse of the insect population and a guy who was cycling with his son and he just said it's very odd because when I was a boy I would have a mouth full of insects by the end of this cycle ride and now I don't. And he was biologist and went in looked at the numbers and he saw the collapse of the insect population - these were two stories that went around last year that were massively circulated. And everybody went 'Oh I get it' if we have managed to decimate a population of insects that we've previously disregarded, then we have a problem.

Emma Nelson
How do you persuade your clients that Natural Capital is important?

Martina Girvan
It depends on the client. It depends what element they are interested in - whether it's master planning a greenfield development to retain the best bits of nature to make it really work for them. So we've worked on biodiversity metrics to ensure that we're delivering a net gain in biodiversity when we're looking at development. And we're also then looking at ecosystem services that come from that so we can have a strategy for a company to show them how they can reduce their dependency on nature and increase their opportunities. So for example for Manchester Airport we are working on a green vision for them to look at how they can better use their landholdings, offsetting carbon, opening up their site to recreation.

Emma Nelson
And when it comes to big infrastructure projects Baroness Young has said that Natural Capital has often fallen by the wayside because big infrastructure projects sometimes feel that they are so important that they should be allowed to ride roughshod over natural capital. Would you agree with that Martina?

Martina Girvan
I think big infrastructure is a challenge because it is planning at a different scale but we have worked for Transport for London for example and we employed a natural capital offsetting strategy to make sure that we delivered over and above what was absolutely necessary and this was talking about land that other people might not think is very valuable, but Transport for London wanted to really make sure that they were leaving the area in a better situation than we found it. So I think there is a challenge, but we have now got the tools that we can actually make things a bit better.

Emma Nelson
So tell us if you had any advice or one big fix to end on, something hopefully achievable. What would it be for you Martina?

Martina Girvan
Well we are in a period of huge capital expenditure. We are spending a lot of money doing things at the minute. And if you just think about it at the beginning you can incorporate into your project all of that green infrastructure to get all of those benefits the future and resilience for your piece of infrastructure you are creating. If every client does it, if every sector does it, I think we can make a huge difference.

Joy Lo Dico
My fix would be rather like when you talk about sort of Nike having to prove where its trainers are made is to get all big developments to actually provide a list of where they're sourcing their materials from so it becomes completely transparent what is being taken, which assets are being used up and at the end of that you have the question okay well you've taken these with a motivation for enhancing humanity, however humanity is also enhanced by having a good environment, please also be explicit about where you are going to put it back.

Martina Girvan
Joy you're absolutely right in that where our goods and services come from can be very untransparent because they get lost in that supply chain. Arcadis have developed a tool called Bioscope, so that you can take what product you're using and how much you're using, and it uses a really complicated algorithm based on commodity trading to work out where your impact is, and how intense your impact is on biodiversity. So you might be using a product that you don't realise actually has a really high intense impact over in Africa or South America - then you can sort of pull back and take a look at well do I have alternative sources for this product. So it's a bit of a scoping tool to engage with what you're using, and if people have the opportunity to think about it I think we really will make different decisions.

Emma Nelson
Those fixes are both a big business. Martina how can we take a little bit more control?

Martina Girvan
I think it has to be bottom up as well as top down. We do have these oportunities to change our behaviour, also to drive government, to drive your own school - what green space your children have access to? My son's school have a towpath garden so they've made use of a little bit of the canal taking it over and with the help of all the parents and the children they are growing things on the canal which gives children this access to nature, experience with nature. We need to engage our children, engage ourselves and demand more really.

Emma Nelson
Joy what's your everyday fix?

Joy Lo Dico
My everyday fix is actually to massively reduce car use in cities and it's a very simple thing of saying please in a city where we already live very close to each other we have to make some compromises in order to make the environment better.

Emma Nelson
And that brings us to the end of today's programme. Martina Girvan and Joy Lo Dico thank you very much indeed for joining me in the studio. And if you enjoyed that then more podcasts will be popping up every month at Arcadis.com/uk where there'll be lots of extras too all to do with the future of our cities. You've been with Long Story Short the Future Cities podcast from Arcadis UK. I'm Emma Nelson. Goodbye. Thank you very much for listening.