You have not accepted cookies yet
This content is blocked. Please accept marketing cookies. You can do this here.
The UK Government has recommitted to the levelling up agenda, but with budgets stretched and long-term funding more uncertain than ever, Elisabeth Selk and Nick Kealey set out the steps local authorities need to be taking to keep their town centre regeneration plans on track.
Increasingly wary about the delivery of the levelling up agenda, local leaders may have felt a sense of relief on 17 November when the Chancellor delivered his Autumn Statement. Jeremy Hunt highlighted infrastructure as one of three key growth priorities and committed to a second round of the Levelling Up Fund of £1.7bn in local projects across the country. A shift of policy away from the previously announced Investment Zones towards university cities and towns to create a smaller number of knowledge-intensive growth clusters will also be an opportunity for some.
Government has invested heavily in local growth and regeneration over the past few years through a wide range of funding programmes. Many of our town centres are currently being transformed into places that can better serve the habits and expectations of local communities whether through new shared and green spaces, cultural and leisure assets, active travel hubs and infrastructure or residential housing.
Yet, during 2022, construction costs have been rising at historic rates driven by inflation, energy prices and supply chain disruption - see our most recent Market View. This has hit local regeneration budgets particularly hard at a time when the distribution of funds has been thrown into uncertainty by repeated government reshuffles. Facing increasing pressures on the viability and delivery of projects already approved, some local authorities have resolved to scale back projects and, in some cases, even hand the money back when they cannot fund the shortfall out of dwindling budgets.
This makes for a challenging environment with little wriggle room. The funding that is accessible now will need to be spent wisely, spent in a timely manner and moved through the delivery phase.
Critical to progressing the regeneration agenda of our town and city centres over the coming years will be local authorities finding new ways of getting more bang for their buck. Local authorities will need to partner with like-minded private sector partners, who have a long-term view on value creation. Partnerships like these will be essential to deliver the kind of projects that can catalyse change and continue the transformation of our town centres into attractive, greener and more socially inclusive places, as public funding runs out.
At Arcadis, we have been successful in securing and leveraging over £1bn of funding for local authority partners and many of our town centre projects are now moving into the delivery phase. Looking deeper into our projects, we have identified three main enablers that can help attract further private sector investment and drive deliverability and long-term viability of your town centre regeneration:
Focus on projects that create most impact
Demonstrate economic viability to optimise funding, and
Incorporate flexibility at the heart of the design.
Focus on projects that can bring in the step change required to catalyse long-term opportunities to create impact and momentum.
Too often funding and investment are spread too thinly across town centres. Projects that have the potential to generate positive ripple effects – such as a transport hub for example, should be prioritised. The development needs to enable the creation of a place with a clear spatial identity, change perceptions, set the quality benchmark and create the environment for new uses to flourish. All aspects of regeneration must be considered by allowing tenure mix and the provision of public realm to foster social inclusion and enhance the sense of community. This is critical to ensure the town centre can compete successfully with more established areas.
Local government can support this through development frameworks which provide some planning certainty, land assembly and using available funds to put in place enabling infrastructure. This requires strong leadership and a credible development/delivery team with sufficient capacity and expertise.
For example, Arcadis is currently working with Barnsley Council to deliver the enabling infrastructure to support the development of the Digital Campus, Seam, funded by the Future of the High Street Fund. The scheme will support the growth of the digital economy in Barnsley through investment in new workspace, homes and public realm, making Barnsley Town Centre an attractive place to live and work for new and existing residents and businesses. The enabling phase will bring forward the residential development plots, as well as new active travel hub, public realm and multi-story car park creating the environment for new homes and employment space by the private sector.
Demonstrating economic viability will be critical to attract the private sector and optimise funding.
Local government can help build a strong economic case for the proposed scheme by:
Making use of their access to government money and their role as anchor tenant to provide funding certainty and improve yields.
Identifying the cash flow schedule and the phasing of the project. This will also help clarify how external funding can be used to fund the early phases.
Creating long-term sustainable revenue streams by allowing a diverse mix of uses that are attractive to third party investors including Build to Rent and Student Living.
Taking early steps to manage inflation risk, increasing the chance that projects will not be delayed during the procurement process.
Having a clear strategy for activating the development on completion – events, festivals, markets, marketing and promotion etc. – and how this will be funded through collaboration with third parties like Business Improvement Districts.
Building trust amongst all stakeholders is critical. Clear roles and responsibilities need to be assigned. By demonstrating delivery on aspects of projects that they are committed to, local authority teams can build confidence and early momentum.
In Warrington, we have been working with the Council and their developer partner to deliver a major mixed use town centre regeneration project. Splitting the contracts between enabling, car park, market hall and main retail, cinema and offices proved critical to the delivery of the first phase. This helped create the best value and contractor delivery mix to meet the phased programme and budget and specification requirements. The next phase, looking to commence in 2023, will create a true mixed use regeneration development.
The design must allow flexibility, a statement that has become even more meaningful in the current environment.
Investment propositions must show resilience and be responsive to changing market conditions and funding opportunities. Proposals need to be developed with agility in mind so they can be flexed to accommodate opportunities with funders or stakeholders.
We have developed, for example, financial models that allow each funder to understand how their funding will be used, is being spent and the benefits it generates.
For the revitalisation of Rochdale Town Centre, we worked with the developers to deliver a 10-acre mixed use redevelopment scheme. We managed the development through a two-stage procurement process with comprehensive stakeholder engagement. Extensive tenant management services with the new retailers were provided to ensure coordination of fitout and change management.
The Government has re-affirmed its commitment to the promise of levelling up, this is a welcome development. Yet, the current budgetary pressures mean that local authorities will need to act promptly in order to progress their regeneration agenda. There is no time to waste. Local authorities must work with the funding that is available and focus on partnering with the private sector to deliver viable regeneration in a fast-changing market. This will be critical if we are to continue to develop the greener, more socially inclusive, resilient growth centres that our towns and cities deserve.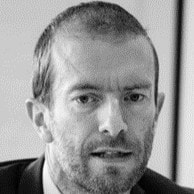 Nick Kealey
Local Government Account Lead