You have not accepted cookies yet
This content is blocked. Please accept marketing cookies. You can do this here.
Amsterdam, 12 July 2023 – Arcadis N.V., (Euronext: ARCAD), today announced the successful placement of a €225 million sustainability linked Schuldschein loan to be used towards repaying the outstanding bridge loan of 2022.
The facility has a maturity of three years with fixed and variables interest rates:
€40 million at a fixed interest rate of 5.1%
€185 million at a floating interest rate at six-month Euribor with a margin of 135bps. p.a.
The bridge loan, initially placed at €750 million for the acquisitions of IBI Group and DPS Group, is herewith almost fully refinanced, following the successful issuance of an inaugural Eurobond of €500 million in February 2023.
The issuance builds on Arcadis' track record in the Schuldschein market with previous placements in 2015 and 2020 and is in line with Arcadis' strategy to continue to diversify its funding sources. Settlement will take place on July 18, 2023.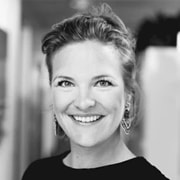 Connect with
Christine Disch

for more information & questions.
Christine Disch,

Global Investor Relations Director Contact Christine