You have not accepted cookies yet
This content is blocked. Please accept marketing cookies. You can do this here.
Melbourne, 9 May 2023 – Bella and Vida, two Tunnel Boring Machines (TBMs) that play vital roles in the West Gate Tunnel project, have now both completed their journey excavating twin tunnels that are set to connect more roads via new citybound and westbound tunnel entrances and exits.
Vida broke through first in March, arriving in Yarraville after completing a 2.8km journey, 7,000 combined hours of 24/7 tunnelling, and excavating over 1.5 million cubic metres of soil and rocks. Meanwhile, TBM Bella followed roughly two months after Vida's completion, concluding her 4km journey and marking the largest-ever breakthrough of TBMs in the southern hemisphere.
Arcadis is in collaboration with the APP Group and WSP to provide Independent Review and Environmental Auditing (IREA) services to the West Gate Tunnel project. The APP Group and WSP are highly recognised global infrastructure engineering consultancy firms.
Since Arcadis' appointment as the project's Independent Reviewer in 2017, its team has conducted a risk-based quality assurance program that involved certifying design packages, reviewing and providing construction surveillance, and environmental documentation to confirm the project is following the plan's objectives.
"With TBM Vida and Bella's tunnelling completion, Arcadis is excited about these developments that signal significant progress in the West Gate Tunnel Project. We look forward to our involvement in more projects that will improve the quality of life of millions of Victorians." - Belinda Virant, Business Area Director for Mobility at Arcadis said.
As a transformative project, the West Gate Tunnel will minimise dependence on the West Gate Bridge, allowing a second river crossing and eliminating more than 9,000 trucks from residential streets as an alternative route. The West Gate Freeway will be widened from eight to 12 through lanes, cutting travel times from the west by 20 minutes.
Journeys will be safer, more reliable, and more active, with the West Gate Tunnel project bringing in 14km of new and upgraded walking and cycling paths. Local communities will also benefit from the project as it will introduce nine hectares of new parks and wetlands and over 9km of upgraded noise walls for quieter homes and backyards along the West Gate Freeway.
The West Gate Tunnel project, a vital link in getting Victorians moving again, is scheduled for completion by 2025.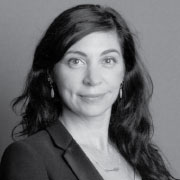 Connect with
Rebecca Hanlan

for more information & questions.
Rebecca Hanlan,

Head of Marketing and Communications Contact Rebecca