You have not accepted cookies yet
This content is blocked. Please accept marketing cookies. You can do this here.
Australian cities climb in latest Arcadis International Construction Cost index but long-term view critical as net-zero requirements accelerate
Sydney remained the most expensive Australian city for construction in 2022, climbing four places in the global rankings
The other four major Australian cities also climbed in the rankings with the exception of Adelaide which fell three places and Melbourne which maintained its position
Twin challenges of global inflation and net-zero compliance has caused construction costs to continue accelerating in cities around the world
Geneva, London and New York top the charts as the most expensive cities in which to build
Demand for low-carbon performance and climate change resilience adding additional 'green premium' to the value of the most sustainable assets
Even as costs rise, targeted investment will be key to preserving value and protecting against 'obsolescence horizon' driven by net-zero requirements
20 April 2023 – The latest annual comparison of international construction costs released by global consultancy Arcadis showed that Australia's main cities have become more expensive to build in during 2022 when compared to other global cities.
Arcadis' 2023 International Construction Costs (ICC) index, ranking the relative cost of construction in 100 cities, showed that Sydney remained the most expensive Australian city for construction in 2022 and climbed the global ranking to 36, four places up on the previous year.
Other Australian cities also were less expensive in 2022 compared to similar cities overseas – Melbourne came in at 49 (maintaining the same place as last year), Brisbane at 46 (up from 50 last year) and Perth at 57 (up from 61). The exception is Adelaide which ranked at 63, down from 60 last year.
Arcadis' Executive Director of Cost & Commercial Management, Matthew Mackey, says: "The cost of construction across Australian cities has surged during the last 12 months, and in some sectors prohibitively so. Our latest index demonstrates that many of the factors that are driving the increase in construction costs are, in fact, of a global nature. Rising energy costs, the higher cost of materials, and excessive transportation and logistics costs are all contributing to the bottom line."
"It is likely that many of these drivers are here to stay, and clients therefore need to evolve and adapt to this new environment. Focusing on the benefits associated with longer-term investment planning, making use of digital technologies, and driving collaboration across the project lifecycle are just some of the ways that clients can mitigate the rising cost of construction."
Globally, Geneva has overtaken London as the most expensive city in the world in which to build. London has slipped to second place, followed by New York (3rd) and San Francisco (4th), which have edged one and two places respectively further up the global rankings thanks to their escalating construction costs.
The 2023 Arcadis ICC Index covers 100 of the world's large cities across six continents. The cost comparison was developed covering twenty different building types, including residential, commercial, and public sector developments, and is based on a survey of construction costs, a review of market conditions and the professional judgement of Arcadis' global team of experts. The calculations are based in USD and indexed against the price range for each building type relative to Amsterdam.
The cost data behind the ICC rankings also accounts for changes to specification, with low carbon design having an impact when it comes to construction pricing. Short term cost uplifts associated with upgraded specifications in both the UK and Europe can range from 5-7% for new homes, and 7-10% for commercial buildings. However, with the need to mitigate against climate change and more stringent carbon reduction targets coming to the fore, sustainable buildings in prime locations are increasingly in high demand. This is resulting in the application of a 'green premium' when it comes to how the most sustainable assets are being valued.
This means that, when prioritising expenditure, owners and investors need to take a long-term view that will be critical when it comes to preserving value. It will be important to balance current asset, owner and occupier needs with the additional costs associated with, for example, complying with future energy performance and decarbonisation standards, and mitigating against the effect of climate change exposure. A 'do nothing' approach – although often perceived as lower cost and lower risk – has the potential to accelerate what Arcadis has termed the 'obsolescence horizon', driven by net-zero requirements.
As Kathleen Abbot, Global Sales Director for Places at Arcadis, explains: "Investors in long-lived assets must take a long-term view. We know property markets are cyclical, but the challenges we face today in terms of addressing low-carbon performance and climate change resilience won't go away, and the green premium will only get wider. High construction prices and rising interest rates are a big barrier to action, but 'do nothing' isn't an option when regulations, investment standards and customer expectations are all ratcheting upwards. These barriers need to be addressed head-on, through targeted investment that will protect value, improve net-zero performance, and ensure the longevity of assets and portfolios well into the future."
For more information, the full report can be downloaded here.
10 most expensive cities
1. Geneva
2. London
3. New York City
4. San Francisco
5. Munich
6. Zurich
7. Copenhagen
8. Hong Kong
9. Boston
10. Philadelphia
Australian cities rankings
36. Sydney
46. Brisbane
49. Melbourne
57. Perth
63. Adelaide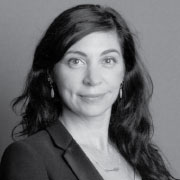 Connect with
Rebecca Hanlan

for more information & questions.
Rebecca Hanlan,

Head of Marketing and Communications Contact Rebecca