You have not accepted cookies yet
This content is blocked. Please accept marketing cookies. You can do this here.
Sydney, 13 February 2023 – The latest extension of the WestConnex M4-M5 Link Tunnels has opened to traffic – two months ahead of schedule.
The project connects Sydney's M4 and M5 motorways with the City, Airport and Port Botany and will have a transformative impact on Sydney's traffic network, local roads and public places.
Arcadis provided Independent Certifier services for the 7.5km link (delivered by the ACCIONA Samsung Bouygues Joint Venture). The project connects the new M4 at Haberfield and the new M5 at St Peters and provides stub tunnels to the future Rozelle Interchange.
Michael Downing, Arcadis Business Leader for Project Management, Construction Management & Independent Assurance Services, said: "Since being appointed in 2018 as the certifiers for this critical piece of infrastructure, we have overseen the construction of the tunnels to ensure the technical requirements and quality of construction was delivered as planned."
"Looking back over this period – and several pairs of work boots later – we're proud of our contribution to this incredible example of engineering and construction excellence which has triumphed on its sustainability goals and will make a genuine impact in improving travel options for the Sydney community."
This new extension extends and connects the M4 and M8 motorways. The tunnels are known operationally as the M4 and M8, aligning with the NSW motorways' numbering system, to help motorists navigate Sydney's road network. The $3.2 billion project, part of the $16.8 billion WestConnex, Australia's largest road infrastructure project, is being delivered in partnership by the NSW and Australian governments, Transurban and their partners.
The project will also include future links to the Western Harbour Tunnel, Sydney Gateway and the M6, to better connect communities across the city and improve freight routes.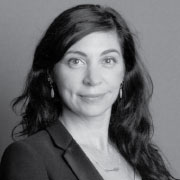 Connect with
Rebecca Hanlan

for more information & questions.
Rebecca Hanlan,

Head of Marketing and Communications Contact Rebecca