You have not accepted cookies yet
This content is blocked. Please accept marketing cookies. You can do this here.
Arcadis breaks new ground by pioneering sustainability design integration in mobility projects
Sydney, January 25th, 2023 – True to its commitment to accelerate the transition to a net zero world, Arcadis, the global leader in design and consultancy for natural and built assets, has developed a ground-breaking sustainability assessment tool that is set to create significant environmental advancements in transportation design and engineering in Australia and even globally.
This simple yet comprehensive approach to infrastructure design involves embedding sustainable decision-making during the early design processes instead of typically undertaking this course late in design. By taking on a life cycle approach on the holistic performance of mobility projects that considers whole-of-life environmental, social, and economic factors, different designs can be compared across various criteria, helping clients make informed clean carbon decisions early in the construction life cycle. Sustainability becomes visible and accessible to project decision makers who can now visualise the life cycle carbon footprint of infrastructure design before committing to a decision.
Arcadis has seen the immediate benefits of conducting the assessment of a singular pavement design permitted by the client as part of a larger project. The life cycle assessment covered raw materials, manufacturing, installation, maintenance, demolition, and end-of-life factors. Using industry-recognised and standardised assessment methodologies, sustainability outcomes of different pavement design options were quantified – including current standard design options as well as alternative, innovative ones developed with sustainability considerations.
The long-term sustainability outcomes were one of the worst for the project – around 7.4kg CO2 emissions square meter of pavement per year of design life. After assessing a range of different options, a pavement design that reduced CO2 emissions by up to 35% was developed for the main road. Using the same approach, Arcadis also identified a 75% reduction in life cycle carbon impact by presenting an out-of-scope design for a shared user path. Communicating this to the client simply and clearly created a positive impact to the project and ultimately resulted in a successful tender for Arcadis.
Current decarbonisation initiatives throughout the country are creating ripple effects throughout society, with the design and construction industry, particularly transport infrastructure, having a key role in the advancement of these efforts. Australia has around 800,000km of road – of which 310,000km is surfaced. Annual production of asphalt is about 10 million metric tonnes per year. Annual use of bitumen is more than 800,000 metric tons. This innovative approach sets a precedent for the use of more sustainable design options in future with a potential of creating a wave of change in the transportation sector.
Infrastructure Partners Australia, an industry think tank providing research focused on excellence in social and economic infrastructure, recently proposed the introduction of a carbon base case for infrastructure projects and programs over $100m capex. Specifically, this carbon benchmark is recommended to be developed at the planning phase – before it becomes shovel ready. "Procuring agencies could then take the embedded carbon into account in the assessment of bids, alongside the traditional metrics of time, quality and cost."
Arcadis, driven by its goal to improve quality of life, has already been adopting this approach on seven major projects in Australia. This has been standard of practice for the pavement design team, and clients see the immense benefits of this approach in planning and decision making. With the continuous integration of additional data, this simple assessment tool will help automate and quantify long-term sustainability outcomes.
To scale this assessment tool to all mobility and place-making design elements, Arcadis is also investing in a wide variety of assessment techniques. The assessment will also expand to include social and financial measures, including maintenance closures, resilience, and life cycle cost.
While Arcadis is pioneering in this approach, it recognises that the focus on sustainability should be the standard on all infrastructure projects. Thus, the company is also at the helm of developing a benchmark, working with the industry to develop performance-based specifications to unlock new opportunities for material re-use, and extending life cycle assessments to include use and demolition phase impacts.
The transport and construction sectors, which remain to be significant CO2 emitters, play a substantial role to achieve a sustainable future. With the right information, these sectors can make better design options and decisions that yield long-term environmental benefits. This brings the transport industry one step closer toward carbon zero. This is the future of infrastructure design.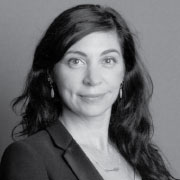 Connect with
Rebecca Hanlan

for more information & questions.
Rebecca Hanlan,

Head of Marketing and Communications Contact Rebecca