You have not accepted cookies yet
This content is blocked. Please accept marketing cookies. You can do this here.
Arcadis Joins Ferrovial Gamuda Joint Venture as Lead Designer for Coffs Harbour Bypass
Sydney, September 14, 2022 – Arcadis, the global forerunner in design and consultancy for natural and built assets, has been confirmed as the lead designer for Ferrovial Gamuda Joint Venture (FGJV), which was recently awarded the $1.35 billion major works contract for the new Coffs Harbour Bypass, 500km north of Sydney.
The major design and construct contract will see the completion of the 14km new and upgraded road, which includes four lanes of divided motorway and three tunnels at the major ridgelines, around the coastal town of Coffs Harbour.
Coffs Harbour is one of the largest urban centres on the Mid North Coast with a population of around 75,000. The upgrade is expected to take approximately 12,000 vehicles out of the centre of town and will help motorists avoid up to 12 sets of traffic lights and effectively cut travel time by 12 minutes.
The design incorporates a range of measures to minimise the bypass's impact on biodiversity including native forests, endangered flora, and fauna corridors. The design minimising impacts to koala habitats on the Roberts Hill and Gatelys Road ridgelines, with restoration of these ridgelines and other areas along the alignment with native forests; excluding over two hectares of wet sclerophyll rainforest where the new plants species have been found; designing 16 fauna crossings into the design and ensuring these are fauna friendly.
Coffs Harbour is renowned for high intensity short duration rainfall events that result in short term localised flooding. The bypass is designed to safely convey any extreme flows across the new highway while safeguarding existing flood mitigation strategies implemented by the local Council for the community.
FGJV brings their collective experience in engineering, environmental and sustainability innovation in highway projects in Australia and abroad to deliver this project.
Arcadis brings extensive experience and learnings from the delivery of five previous sections of the Pacific Highway upgrade over the last decade, in addition to expertise in harnessing digital advances to create sustainable, data-led and connected highway solutions. Through this expertise we will help the Australian and NSW Governments maximise benefits for all road users and the surrounding community.
Belinda Virant, Business Area Director for Mobility at Arcadis said: "It's so exciting for our team to have a critical role to play in the delivery of such a key project for the region. We developed a number of solutions with FGJV during the tender phase, including generous bridge spans, drainage solutions to reduce the risk of erosion and blockage and a pavement design that adopts asphalt with an innovative binder to increase stiffness and fatigue resistance. Above all, sustainability is at the forefront of the design, and Arcadis will always promote solutions with reduced carbon footprints."
Enrique Blanco, managing director of Ferrovial Australia, commented: "We are thrilled to once again partner with the Australian and NSW governments and Arcadis to deliver the final piece of the Pacific Highway upgrade program on the Mid North Coast. We'll be applying our combined experience delivering highway projects in Australia and internationally to maximise benefits for all road users and the Coffs Harbour and surrounding community."
Ewan Yee, Executive Director Gamuda Australia said: "This is an exciting project for Gamuda Australia to be part of. The joint venture is focused on combining engineering smarts, environmental and sustainability innovation to ensure a positive legacy far beyond construction.
"Partnering with local stakeholders to respect the traditions and customs of the Gumbaynggirr people and protecting a unique natural environment will be vital parts of a successful project."
Arcadis's collaborative approach and solutions is why they were chosen as part of the winning team to help the Australian and NSW Governments achieve their vision for Coffs Harbour Bypass. This ground-breaking project is the last section of the 20 year long Pacific Highway Upgrade and will finally allow a continuous and uninterrupted drive from Raymond Terrace to the Queensland border.
The project, jointly funded by the Federal and NSW governments, has been developed through extensive community engagement to achieve an outcome that is positive for all; the Pacific Highway traffic, local traffic, local community welfare, and the preservation of the environment.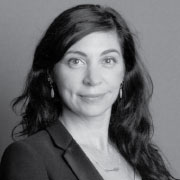 Connect with
Rebecca Hanlan

for more information & questions.
Rebecca Hanlan,

Head of Marketing and Communications Contact Rebecca