You have not accepted cookies yet
This content is blocked. Please accept marketing cookies. You can do this here.
Sydney is the highest-ranked Australian city in the Arcadis Sustainable Cities Index at 33
Melbourne comes in at 60 and Brisbane at 64
Scandinavian capitals rank as the world's most sustainable cities
Sydney, 16 June 2022 – Global cities that reinvest their profits into social amenities and policies, and environmental actions that improve quality of life for citizens, top Arcadis's 2022 Sustainable Cities Index. However, not one of the three Australian cities included in the Index break into the top 20.
While Sydney comes in at number 33, Melbourne comes in at 60 and Brisbane at 64. The results reflect an urgent need to improve sustainability outcomes in urban policy and planning in Australia, and the great strides being taken by global cities around the world to transform their cities into hubs of sustainable prosperity.
"It is very exciting to see how global cities – particularly Scandinavian capitals – are investing in social infrastructure and sustainable outcomes. However, the rankings for our Australian cities in the Sustainable Cities Index 2022 are middling at best. My take on this is that we've been trading on the natural beauty of our cities, but this is no longer enough; people demand more," said Arcadis Australian Cities Director, Stephen Taylor.
The Sustainable Cities Index ranks 100 global cities on three pillars of sustainability: people, planet, and profit. There are 28 indicators across all three pillars including air pollution, green spaces, energy consumption and renewable energy share, and access to sustainable transport. They include the cost of broadband and WiFi, rates of education, access to health care, income inequality. The Index also considers ease of doing business, economic development, employment rates, green finance and job quality.
Sydney has an overall ranking of 33. This has been greatly helped by its high rating in the profit pillar, however the city rates poorly for environmental exposure and lack of bicycle infrastructure.
Melbourne has an overall ranking of 60. While the city is considered strong for health and income equality, it falls short for affordability, and transport links.
Brisbane has an overall ranking of 64.
A clear challenge for all Australian cities is housing affordability and the cost of living. One way this is being addressed is through infrastructure investment to facilitate 30-minute cities.
"Enabling people to live, work and socialise within a much smaller radius takes pressure off those inner-city suburbs that are in such high demand because of their proximity to the best opportunities. This is not a short-term solution though. When we're thinking about urban planning on this scale, we are really playing the long game," said Stephen Taylor.
It is exactly this kind of thinking that is required if Australian cities are to compete for global companies, skilled migrants and international students.
"Being a sustainable and prosperous city isn't just a 'nice-to-have' for residents – it's part of a city's identity and is critical for people looking to make life changing moves to new parts of the world. We can expect global cities to continually innovate in what they offer to attract the world's best and brightest," Stephen Taylor said.
"The concept of prosperity isn't just about how much money you can make – it is first and foremost about the quality of life you can lead. Oslo, Tokyo and Seattle are all cities within the top 20 that we should look to for inspiration.
"Oslo has been identified as the world's most sustainable city, largely down to their focus on the environment and sustainable practices." said Stephen Taylor.
The Sustainable Cities Index should be used a roadmap by policy makers and urban planners to identify where their cities are performing well and where they could do better.
"What our Index clearly demonstrates is that there's no "one thing" that makes a city great because our cities are continually evolving in response to emerging tests, challenges and demands from our people. For all our focus on hard infrastructure, ultimately, our cities need to be malleable and constantly evolving to match new standards of sustainability," said Stephen Taylor.
In spite of current challenges in the market, Taylor is optimistic about the long-term sustainability and prosperity of Australian cities.
"There are exciting initiatives coming out from our City Councils and State Governments to connect and green our cities; and if the recent federal election is any indication, there is a real desire in the community to invest in a more sustainable future," said Stephen Taylor.
The cities included were chosen to provide an overview of the world's urban environment, geographical coverage, levels of economic development, future growth expectations and sustainability challenges. Arcadis reviewed 28 indicators across all three pillars to determine the rankings. The indicators were evaluated by Arcadis subject matter experts, and the metrics were selected based on information available across all cities and source credibility. The full report and methodology can be found here.
Global top 20 city ranking in Arcadis' 2022 Sustainable Cities Index:
1.

Oslo

11. Zurich

2.

Stockholm

12. Rotterdam

3.

Tokio

13. Glasgow

4. K

openhagen

14. Los Angeles

5.

Berlijn

15. New York

6.

Londen

16. Frankfurt

7.

Seattle

17. Vancouver

8.

Parijs

18. Edinburgh

9.

San Francisco

19. Munich

10.

Amsterdam

20. Washington D.C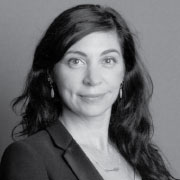 Connect with
Rebecca Hanlan

for more information & questions.
Rebecca Hanlan,

Head of Marketing and Communications Contact Rebecca