Arcadis is proud to be supporting Constructionarium Australia's inaugural Victorian build. Alongside build partners Major Road Projects Victoria (MRPV) and BMD, Constructionarium provides an opportunity for 20 graduate engineers from across BMD, Arcadis and MRPV to collaborate on all elements of a project life cycle.
While Australia's most iconic bridge, the Sydney Harbour Bridge, took eight years to build, Constructarium builds replica bridge structures – from tender to client handover – in just eight days.
Andrew Kyriacou, Director Rail at Arcadis, said major infrastructure projects will be needed as our cities and regional areas continue to expand. Attracting and retaining graduates will be a priority to meet future demand.
"There is much more to the engineering and construction sector than drawings and concrete. The pitching process, explaining a project and the benefits to stakeholders, as well as cross-collaboration across multiple companies and clients are all skills people need in our sector," Kyriacou said.
"This amazing program from Constructionarium Australia provides a real-life taste of all of those elements for our graduates while also providing an opportunity to make connections participants will carry with them throughout their careers," Kyriacou said.
Harry Hartman, Executive Director of Constructionarium Australia has been instrumental in bringing the program to Victoria and I wanted to share some of his comments as we embark on this new build.
"At our program's heart is the desire to build cross-industry collaboration, bringing together clients, designers, contractors, and the entire infrastructure supply chain to support the next generation of talent responsible for delivering the state's future infrastructure."
"We are delighted that Arcadis, one of the nation's leading designers, has put their resources, expertise, and people into developing the structure, which will be the centrepiece of our program in Victoria."
For the pilot build, Arcadis has based the design on a cable-stayed steel box girder bridge. The final bridge will be a three-span structure, approximately 25m long and weighing nearly 15 tonnes. The bridge has been designed for pedestrian loading, enabling the participants to walk across the bridge at the end of the build for a well-deserved opening ceremony.
"While we provide the design, the materials and expert advice throughout the exercise, those 20 participants are driving the success of this project. They are in charge of making this happen and we look forward to seeing how they rally together," Kyriacou said.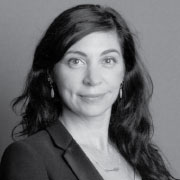 Connect with
Rebecca Hanlan

for more information & questions.
Rebecca Hanlan,

Head of Marketing and Communications Contact Rebecca