Sydney remained the most expensive Australian city for construction in 2021 but falls 11 places in global rankings
Other four major Australian cities also drop in rankings
London returns as most expensive city, followed by Geneva, Oslo, New York and Copenhagen
Competitive pressures and Covid disruption helped contain construction costs in Australia in 2021
Arcadis forecasts sharp increase in costs in 2022 as demand returns and commodity and supply chain pressures bite
11 April 2022 – The latest annual comparison of international construction costs released by global consultancy Arcadis showed that Australia's main cities became relatively less expensive to build in during 2021 when compared to other global cities.
Arcadis' 2022 International Construction Costs (ICC) index, ranking the relative cost of construction in 100 cities, showed that while Sydney remained the most expensive Australian city for construction in 2021 its global ranking of 40 was down 11 places on the previous year.
Other Australian cities also were less expensive in 2021 compared to similar cities overseas – Melbourne came in at 49 (down from 41 in 2020), Brisbane at 50 (down from 42 last year), Adelaide at 60 (down from 55) and Perth at 61 (down from 45).
The 10 most expensive cities (in descending order) were London, Geneva, Oslo, New York City, Copenhagen, San Francisco, Zurich, Munich, Hong Kong and Macau.
The 2022 Arcadis ICC Index covers 20 building types and is based on a survey of construction costs, a review of market conditions in each region, and the professional judgement of its global team of experts. The calculations are based in US dollars and indexed against the price range for each building type relative to the cost of the same building in Amsterdam.
Arcadis' Executive Director of Cost and Commercial Management, Matthew Mackey, said the downward drift of Australian cities in this year's rankings was attributed partly to the depreciation of the local currency against the US dollar but also disruption to demand patterns from Covid and heightened competitive pressures, which saw cost increases being absorbed in the supply chain.
"The 2022 rankings don't mean that it has become cheaper to build in Australia, but rather that the cost of doing so did not increase as much as in other cities, in US dollar terms," Mr Mackey said.
"Currency effects aside, for most of 2021 the Australian construction industry was affected by project uncertainty linked to Covid, which had a dampening effect on demand in most cities. This fed into competitive pressure, and we saw construction firms and their contractors absorb cost increases rather than pass them on fully," he said.
"The exception is Brisbane, which was largely unaffected by lockdowns but did suffer from extended border closures. Our analysis indicates that Brisbane recorded a 12.1% increase in building costs in 2021. By contrast, Sydney recorded only a 1.5% increase and Melbourne 2.3% - neither of these cities suffered from extended border closures to the same extent as Brisbane.
"We saw stronger evidence of cost increases being passed through late in 2021 and we expect that to fuel significantly higher construction tender price inflation in 2022. Indeed, that is already happening in many capital-city markets as materials, commodities and labour cost pressures bite," Mr Mackey said.
The Arcadis ICC analysis was undertaken prior to the conflict in Ukraine, which is set to exacerbate material and hydrocarbon shortages, bringing significant repercussions for global commodity and energy markets, and increased global uncertainty.
In its latest quarterly Australia Construction Market View (Summer 2022) Arcadis is forecasting building tender price increases in the range 4% to 5% in Sydney and Brisbane, 3% to 4% in Melbourne, 5% to 7% in Perth and 2% to 3% in Adelaide. Infrastructure tender prices are expected to increase by 6% in New South Wales and Victoria and 5% in Queensland over 2022.
Mr Mackey said that while supply-chain difficulties were an issue for the construction industry in mid-2021 those pressures were easing and other factors now weighed more heavily on the outlook for construction costs in Australia.
"it's fair to say that the Australian industry has been in a bubble for the past two years and insulated from global shocks, but that landscape has changed – we are now much more exposed," he said.
"The biggest issue for construction costs in the near term is fluctuating energy and commodity prices, which flow through directly to key materials like steel, timber and concrete. These are US dollar costs and are not something over which Australian contractors have a lot of control.
"With immigration still limited the supply of labour remains tight and that will feed into costs. Also, as demand returns order books have strengthened and contractors are much less willing to absorb price risk and sacrifice margins.
"Looking ahead, we see skills and labour shortages as being the defining issue for the construction sector over the next decade," Mr Mackey said.
The Arcadis ICC report can be downloaded here.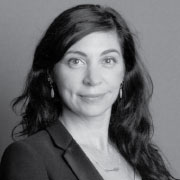 Connect with
Rebecca Hanlan

for more information & questions.
Rebecca Hanlan,

Head of Marketing and Communications Contact Rebecca