You have not accepted cookies yet
This content is blocked. Please accept marketing cookies. You can do this here.
The Year-End Australian
Construction Market View
Our year-end report explores key factors impacting the construction industry in Australia, including the rise of inflation and interest rates, material prices, current skills and labour shortages. While many factors impact the construction industry nationally, each state continues to face local challenges and opportunities.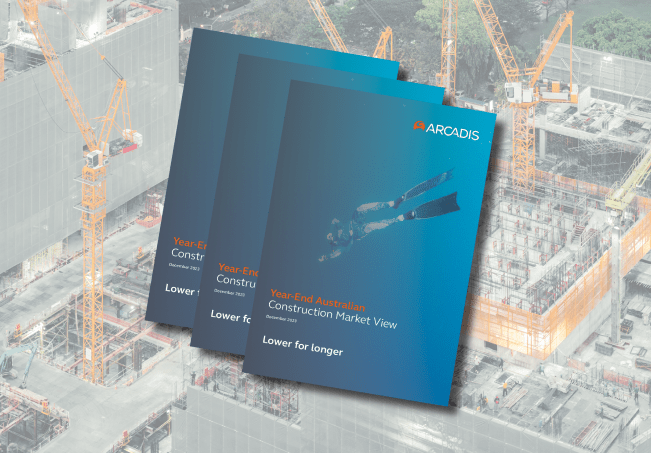 Lower for
longer
As domestic inflation starts to fall there is a growing belief that tough monetary medicine is working. However, the cost of success will be even greater than expected. The Reserve Bank of Australia's prognosis of 'higher for longer' interest rates to root out persistent inflation will result in weak growth between now and 2025.
The construction industry is confronted with a range of challenges, including poor productivity, escalating material and labour costs, increasing industry insolvencies and reducing market capacity. To address and offset these challenges, it is crucial that the industry wakes up and adopts appropriate solutions. Our year-end market view explores insights and recommendations from various sources to tackle these obstacles and pave the way for a more resilient, sustainable and efficient construction sector.
Download Report
Australian Construction Market View

Archive