The
Lift Off
The Australian economy has bounced back better than expected. Positive data confirms there is still strong demand, driven mainly by increased activity within the infrastructure sector. In contrast, labour and skills shortages are likely to become the defining challenge of this decade.
Australia Construction Market
View
Summer 2022
Last year, we witnessed a rapid rise in construction costs, which will likely continue into the first half of 2022. We may see a two-speed pattern emerging, with some sub-sectors such as private residential or industrial pressing ahead despite the headwinds. The pressures related to raw materials costs have eased and been replaced by rising energy prices. Many factors impact the construction industry nationally, and each State continues to face local challenges and opportunities. Please find out more from our Summer 2022 Market View as we've outlined the trends and insights for Australia Construction.
Australian Construction Market View

Archive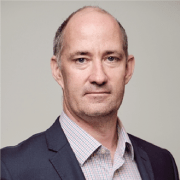 Connect with
Matthew

for more information & questions.
Matthew Mackey,

Executive Director - Cost & Commercial Contact Matthew
We are eager to hear from you because improving quality of life is something we can only do by working together.