You have not accepted cookies yet
This content is blocked. Please accept marketing cookies. You can do this here.
Station developments can deliver sustainable economic, social and community benefits, but only if the planning, design and construction are done well.
Train stations are expensive to build and sit on valuable land, so owners need to develop them to increase their return on investment.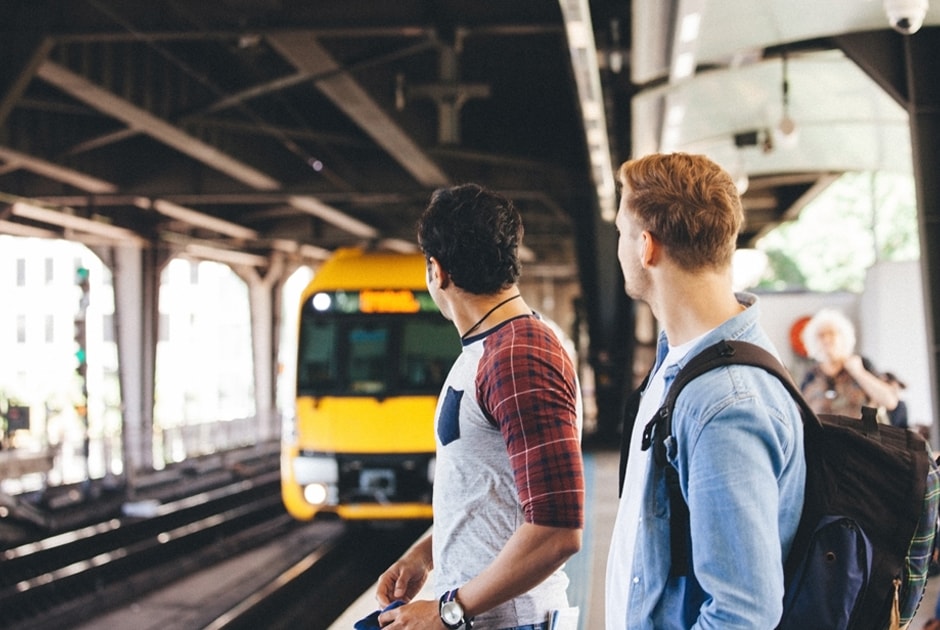 Transit hubs occupy a large footprint in the world's most crowded and expensive cities. No wonder station operators and landowners worldwide are looking to extract more value. Increasingly, they're selling, developing or leasing the land holdings and the air rights above them for over station and integrated station development (OSD and ISD).
As well as increasing revenues, there's the added attraction of improving social and community amenity. OSDs and ISDs provide new employment, housing and entertainment options in inner city areas where there's otherwise little room to do so. What's more, a well-planned and designed station development will regenerate the whole suburb by attracting further local investment.
There's clearly a compelling business case for station landowners to optimise their assets.
But until recently, Australian cities have lagged behind their global counterparts, particularly those in Asia. Station development has been underway there for decades, especially in land-locked cities such as Singapore where the only option is to build up. As populations continue to grow in Australia's urban centres, similar high-density development will become necessary. Hong Kong's Metropolitan Transit Railway is a perfect example—the high-rise apartments and malls close to and above its stations are funding the construction of more transport infrastructure.
As Australia plays catch up with our global counterparts, an understanding of the strategic challenges unique to ISDs and OSDs is important. They're multi-year developments subject to a raft of delays. They also require significant upfront costs and have delayed receipts.
However, dwindling supply and soaring prices for metro land have reached critical levels, so Australian state governments and transport authorities are now examining their station investments more closely.
Having worked on a range of ISDs and OSDs, we find them challenging and fascinating to work on. Each project has characteristics you don't see in other developments and we enjoy helping our clients navigate the complexities.
That's probably easier with a greenfield design such as Victoria Cross Station, where we can provide a more holistic design outcome because we're starting from scratch and considering the station and the building above it together. There are fewer limitations than with a brownfield OSD, where we're adapting the design to suit the existing station building, as we are at 180 Brisbane.
However, as land for greenfield development becomes scarce or even non-existent, particularly in larger cities, brownfield OSD projects will become the norm, and these projects involve solving many problems that are unique.
For instance, the challenge of how we can incorporate current design requirements into an old station that was built without them. Blast engineering, electrical earthing and bonding, vibration and load-bearing are just some considerations.
There is also the issue of ever changing safety standards and regulations around access, hazards and fire are subject to change. Therefore, scenario testing and risk mitigation are a key part of the process and impact design elements.
Every station is different, so we must be creative and prepared for the unexpected. Recently, construction workers at one of our projects, Sydney's Central Station precinct development, found human remains—the station was built over a graveyard in 1900.
We find that new and emerging technologies such as virtual reality and building information modelling (BIM) are great for innovative problem-solving. The Arcadis Mobility Orientated Developments (MODe) quality framework is another essential tool for ensuring our design realises all the potential economic, social and community benefits.
With transport, retail, commercial and residential interests involved, we're dealing with multiple contractors whose areas of responsibility range from line-wide works and wayfinding to lift installation and shopping mall fitout. These are all interdependent, but everyone works separately. We find collaboration, communication and flexibility go a long way.
Once the project moves from design to construction, guiding clients through an added layer of complexity if the station is operational becomes imperative. Two major considerations are safety, particularly if the development is being built directly over platforms or train lines, and minimising interruption to passenger services. Building key components offsite and nightwork are just some solutions. Such approaches come at a cost but are important for winning buy-in from locals and visitors. These are just two of the many stakeholder groups to consider when developing a station, which is an integral part of the local community as well as a transport asset.
These groups often have opposing needs and part of our role is helping our client deal with this, attending consultation meetings to understand different points of view so we can apply this knowledge to our designs and project management.
Our ultimate goal is to produce a quality, innovative development that maximises revenue for our client while satisfying community needs and ensuring everything meets safety and regulatory requirements.
It's a big ask, but a successful station development will tick all these boxes.