You have not accepted cookies yet
This content is blocked. Please accept marketing cookies. You can do this here.
Arcadis acknowledges the Traditional Owners of the land on which we work and live throughout Australia and recognise their continuing connection to Lands, Waters and Communities. We pay our respects to Aboriginal and Torres Strait Islander Cultures and to Elders past, present and emerging.
Our
vision
Our vision for reconciliation in Australia is one where all Australians work with Aboriginal and Torres Strait Islander peoples towards building our diverse identity, where we can share and celebrate a common history and culture and understanding of our country. We believe that Arcadis can contribute positively towards reconciliation, creating a sustainable, respectful, and prosperous future for everyone.
Our
Reconciliation

Action Plan

Arcadis exists to improve the quality of life of our communities, our clients and our people. Improving quality of life is more than our passion, it is what drives us to find long lasting, sustainable solutions to the world's biggest challenges, while making a difference to the quality of life of everyone, now and in the future.
Reconciliation Action Plan
In May 2021, Reconciliation Australia approved and endorsed Arcadis Australia Pacific's Second Innovate Reconciliation Action Plan (RAP).

Arcadis' first Innovate Reconciliation Action Plan (RAP), which was delivered throughout 2018-2020, provided our organisation with a greater understanding of the meaning of reconciliation and our current and potential sphere of influence within this space. As a consequence, we have taken the deliberate decision to maintain our second Reconciliation Action Plan as an Innovate RAP and continue to build on what we have learnt to date and broaden the understanding of reconciliation throughout Arcadis.
As engineers, project managers, and advisors on projects across Australia, our RAP recognizes the role we play in advising and shaping future projects. Arcadis is committed to continue our journey of creating positive impact, through positioning our people to influence the outcomes of projects, ensuring a positive contribution to the communities where we operate.

Our RAP contains a detailed and transparent range of strategies and measurable actions that we are committed to undertake.

In delivering the commitments in this plan we recognise the importance of continuing to nurture the relationships that we have established with Aboriginal and Torres Strait Islander peoples, as well as in building new ones.

We believe it is important to demonstrate our respect for Aboriginal and Torres Strait Islander peoples by expanding our knowledge of their achievements, history and cultural. To do this we will embed our cultural learning program into the business and provide further opportunities for all Arcadians to learn through events, talks, excursions and a formal cultural protocols document.
About the Artist
Saretta Fielding is an award-winning Aboriginal artist of the Wanaruah Nation. Represented nationally and internationally, she has enjoyed success in her art business, winning many prestigious art awards, including as designer of the Ray-Ban Global Indigenous Wayfarers Award. She has worked for many prominent national organisations across the government and corporate sectors and has numerous public art installations across the nation.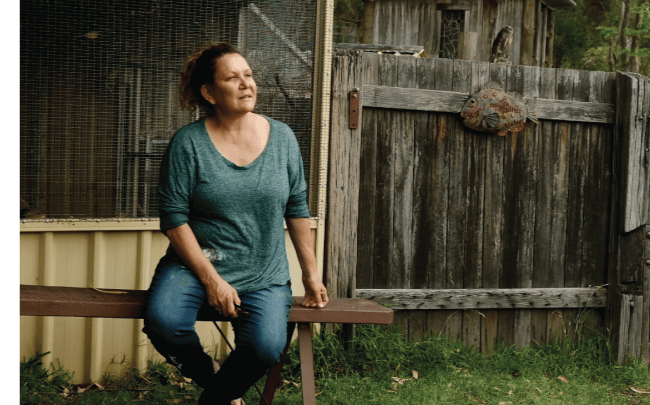 'NGEYRAN PARAI'

SALTWATER COUNTRY

The closing linking circles within this artwork are representative of individuals and groups from differing backgrounds connecting over shared vision. Valuing people across diverse cultural groups this series of works is reflective of reconciliation, working together in mutually benefiting partnerships and sharing of culture.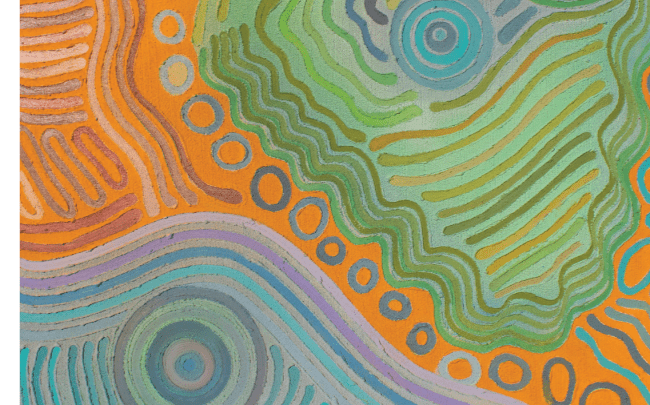 Our

Partnerships
Engineering Aid Australia
Prior to the establishment of Engineering Aid Australia (EAA) in 1996, Australia had an estimated 14 Aboriginal and Torres Strait Islander engineers.

Each year EAA holds two Indigenous Australian Engineering Schools (IAES): one in Sydney currently hosted by the University of Sydney and the other in Perth, currently hosted by Curtin University. The IAES provide opportunities for high school students to visit the universities to learn more about engineering.

Since its inception, over 600 Aboriginal and Torres Strait Islander students have attended an IAES and more than 95% of these students have completed Year 12 with the help of EAA Continuing School Scholarships. Of the 40 students who participate each year in the IAES program, 25% (on average) go on to an Engineering degree. This pipeline of students has substantially increased the total number of Aboriginal and Torres Strait Islander engineers in Australia over the last 20 years.

Over the last seven years, Arcadis has partnered with EAA to support the organisation in contributing to increasing the number of Aboriginal and Torres Strait Islander people who study engineering.
Career Trackers
Arcadis recognises the importance of collaborating and partnering with organisations to provide employment opportunities for Aboriginal and Torres Strait Islander people. In 2018, we established a relationship with Career Trackers – a non-profit organisation who support pre-professional Indigenous university students and links them with corporate organisations to participate in paid, multi-year internships.

Now in its third year, through this Partnership Arcadis has provided six Aboriginal and Torres Strait Islander students the opportunity to gain professional practice that relates to their field of study, build industry relationships and genuinely contribute to projects that improve quality of life. We are proud of our relationship with Career Trackers and of the students who have chosen to start their careers with Arcadis. We look forward to developing this relationship further, welcoming more students into all areas of our business and providing long term career opportunities for those who will be finishing their university degrees in the coming years.